The Sourdough School
A Social Enterprise: Providing Training & Support for Bakers & Healthcare Practitioners to Teach and Socially Prescribe Baking as Lifestyle Medicine
We have a transdisciplinary approach to bread and work with a wide range of professionals, including soil scientists, doctors, neuroscientists, wheat breeders, microbiologists, scientists, psychiatrists, and regular special guest lecturers applying the most up-to-date scientific findings on the impact of bread on health and our environment.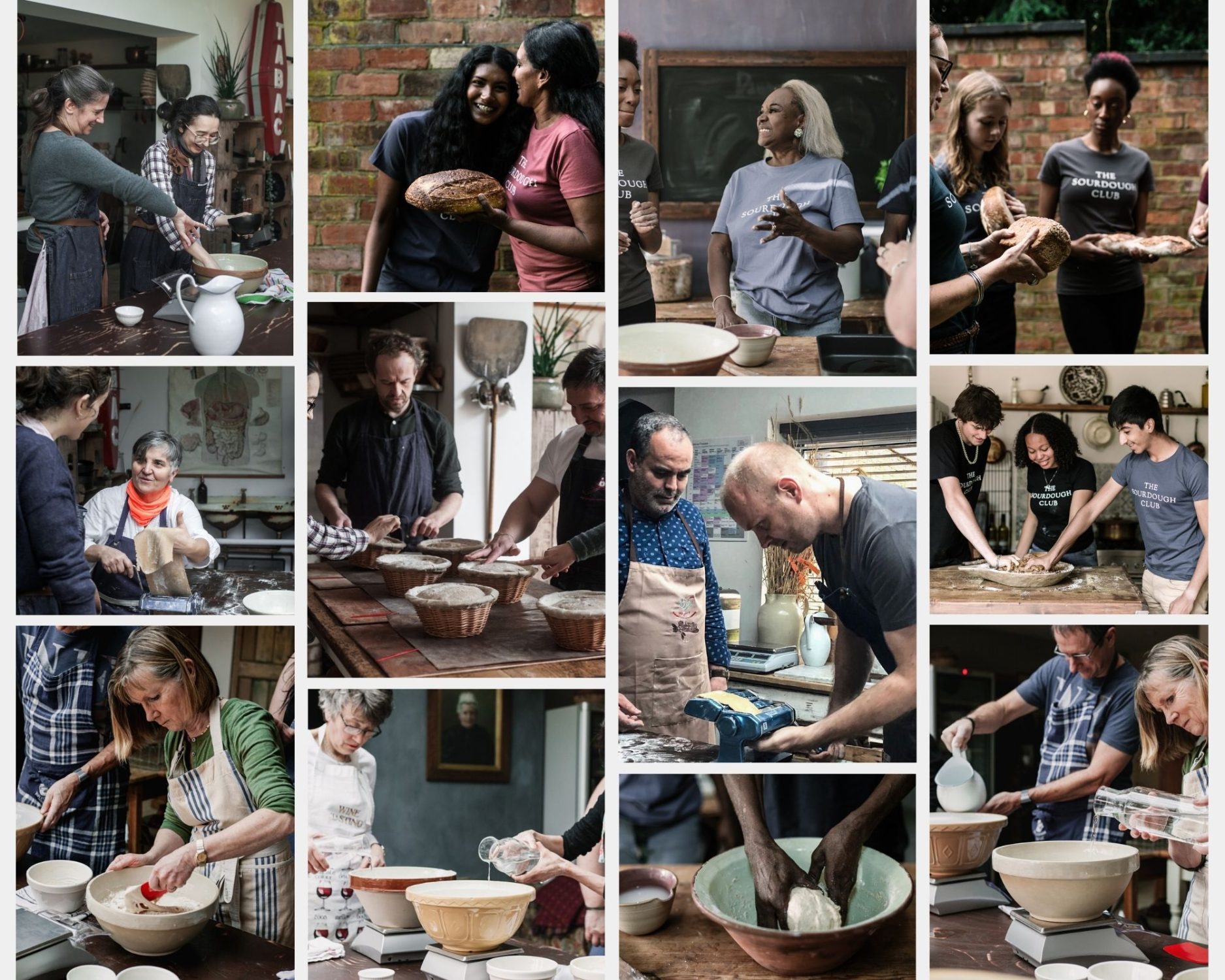 For over two decades, we have been pioneering the integration of education, healthcare, food production, and consumption to promote health, sustainability, and social justice; the school is located in Northamptonshire, UK.
The current Sourdough School classroom was built in 2011, but it ran from the kitchen table for a decade before officially opening in the space where we teach now. The School is situated in Vanessa Kimbell's home. The School has retained the low-key style and personal approach to courses. We teach from a restored coach house surrounded by organic gardens, and part of the way we teach is to make you at home – quite literally.
At The Sourdough School, we are not just about baking bread. We are about baking bread with a purpose, fostering health and wellness, nurturing resilient communities, and caring for our planet. Bread is our basic food and our most inexpensive, and yet it has been so changed in the past century that it is no longer even recognisable as bread.
We wanted to do more than teach people to bake bread. We wanted to support our students to use the knowledge of how to bake bread that nourishes and becomes a medium of health. We wanted bakers who graduated to have a framework and the knowledge so they would bake bread that helped both them and the communities they bake for thrive and where the environment flourishes.
The Sourdough School is the nucleus of a transformative movement.
The Sourdough School has, over the past two decades, become the nucleus of a transformative movement. The first lessons were taught to a small class of family and friends, and it has since taught thousands of students in person and online from over 84 countries. Many people come across our work wanting to learn how to bake bread. We do indeed teach people to bake, but our lessons and syllabus extend beyond baking. We teach students as part of a wider agenda. The Sourdough School operates as a social enterprise, and our courses are a gateway to joining a systems change program. Our approach to teaching is called Baking as Lifestyle Medicine. We do more than teach, we have created an approach to the courses and the structure of our programmes that has created a self-funding programme, and both the Sourdough School Diploma and the Certificate qualify students to use the BALM protocol beyond the course.
Baking and Nutritional Psychiatry
The School is a place to share knowledge about the intricate system of connections – from soil to sourdough – understanding their choices' impacts on personal health and the environment. Students learn not only about the technical aspects of making sourdough but also about the microbial world, the soil, the starter, and the biosphere. They learn how microbes transform the properties of bread, how baking, eating, and sharing bread impact our planet, and how it influences their gut microbiome and subsequently impacts how they feel and how we live their lives.