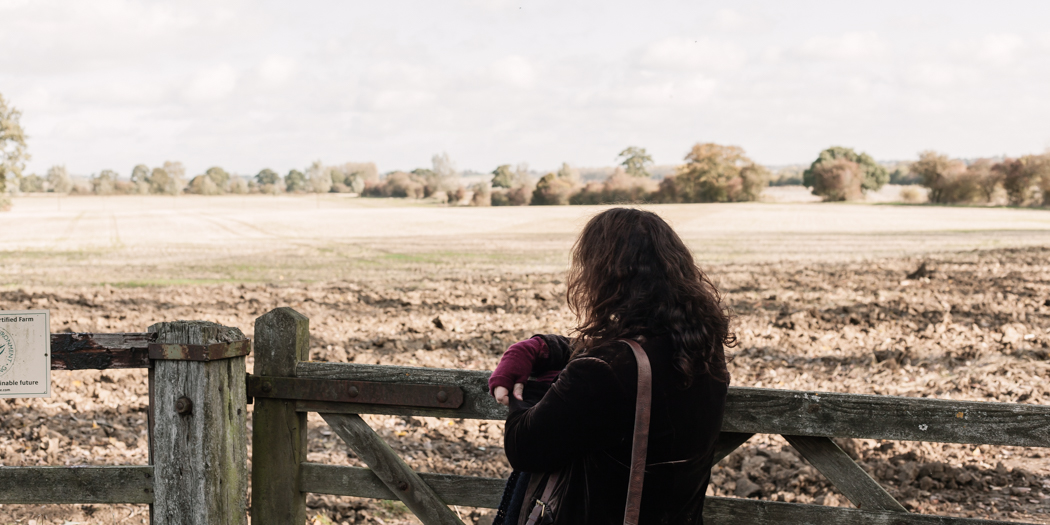 THE SOURDOUGH SCHOOL
TERMS FOR THE SOURDOUGH SCHOOL LTD
WE ASK THAT YOU READ THE TERMS AND CONDITIONS CAREFULLY BEFORE BOOKING
Dear Student,
We are a small family run business, and we hope that our terms and conditions below, are about fairness and integrity, and respect and protect both us and our students. Our policy is to be as open as possible, so we ask, and then confirm that you have read all the below terms in your booking form, to ensure that you have understood them before booking.
Contract
1. By applying for an event, workshop, diploma or course you agree to accept the following terms and conditions.
2. These are the terms of enrolment onto a course at The Sourdough School or to the content of The Sourdough School website and the Sourdough Club Memberships
3. These terms and conditions constitute the terms of the legally binding contract ('the Contract') between you, the student/client, any Guarantor set out in the enrolment form and us The Sourdough School Ltd ('The School' 'The Sourdough School').
General points to note
4. You warrant that all information submitted by you to us is true, current and complete.
5. Memberships, workshops and courses are not open to Coeliacs. We are very sorry, but our insurance will not cover any teaching to anyone with this autoimmune disease.
6. We reserve the right to request that you clear your attendance and participation with your doctor or GP in writing in the case of certain health issues and to provide us with evidence of this.
7. Memberships, courses and workshops fees are non-refundable.
8. Prior to the workshop or course we will email you information on the syllabus, timetable, directions and course requirements (and information of local accommodation options for the course if requested). However, we are not responsible for your travel arrangement or accommodation, and this is not included in the course fees. You agree to read this information before the course begins.
9. Often our students/clients discuss personal details in the forum of in class we therefore we prohibit you from filming or otherwise recording any of our workshops or courses or of the websites. All tutorials and social media live streams will be made available as videos on the online 'Sourdough Club' pages.
10. Our workshops and courses entitle you to membership of the 'Sourdough Club' for a period of 12 months. You can subscribe to the 'Sourdough Club' for an additional period for an additional fee details of which are available at https://thesourdoughclub.com/.
11. Applications for our courses are not open to our competitors. Applications do not guarantee you a place on any of our courses.
Our in person teaching style
12. We will be demonstrating making sourdough, and working with one mixer, Vanessa will make larger batches of dough. There will be ample will be opportunities to touch, taste, smell and feel the dough. It is important, however, to understand that The Sourdough School is a classroom, and the teaching style is about understanding the principles of sourdough rather than each of our students individually making bread. The practical side of learning to shape is supported by the 'Sourdough Club' video tutorials for when you get home. This teaching style enables us to still run courses by maintaining a safe learning environment for both students and the team at the school.
Your application
13. Sourdough club membership and attendance to any course or workshop is strictly dependent upon successful completion of our application process.
Submitting your application
14. Upon booking your place on a course you will receive an Order Confirmation email in which there is a link to your course registration form, which you will need to fill in and return to us as set out on the form itself.
15. Once received, your application will be assessed by the team at The Sourdough School who will exercise their sole discretion in interpreting what you want to learn and ensuring that the course you are applying for suits your needs and expectations.
16. Within the Order Confirmation email you will also receive a link to Calendly to book a 15 minute Zoom conversation with Vanessa to discuss your expectations to ensure the course is right for you.
17. If we feel that a course or particular workshop is not suitable for you, or we have any other concerns regarding your participation, then we will either suggest an alternative course or make arrangements with you for a refund. We do however reserve the right to refuse entry to the course to any person, on any grounds and without the need to give reasons.
Application assessment criteria – what we look for:
18. We look for students who are motivated and inquisitive and are committed to the process of learning, not just to making sourdough bread.
19. We want to develop students who are interested and open in their approach to learning the process of making sourdough, understanding how bread potentially affects health and how baking sourdough bread fits into overall lifestyle and diet; more specifically the nutrition and digestibility of bread.
20. We are particularly keen to ensure that all our applicants increase their levels of skills during their time with us and that the course is able to deliver the practical and theoretical knowledge to help you achieve your goals. It is also our policy not to tutor our competition.
The interview
21. For all courses and workshops, we reserve the right to interview you. It is a not a prerequisite for admission, however, there may be times when we feel it would be beneficial to talk with you directly.
22. The structure of the interview is an informal 15 minute conversation via Zoom. This is also the opportunity for you to ask any specific queries that you have about attending the course.
Our decision
23. We aim to process decisions as quickly as possible and in any event within one month of receipt of your application. If for any reason we are not able to make a decision for within a month, we will contact you to explain the situation. Please note that we often close for five weeks during the summer.
24. If, for any reason you feel this is not the right course for you, or if we feel that this is not the best workshop or course for you to attend then we will issue a full refund. Our decision is final.
Our invitation to attend a course or workshop
25. We are committed to making offers that are appropriate to each applicant and therefore we have the discretion to formulate and vary the courses offered. We only make offers to students who we believe are capable of benefiting from, and successfully completing, workshops or courses. All offers are subject to these terms and conditions.
26. A great deal of care is put into making each course is successful, a significant amount of administration and direct costs are incurred for each booking a long time before you arrive at the school. We prepare the research and plan the schedule, prepare food, (especially some of our fermented foods,) communicate and prepare our students. Your course begins before you attend.
27. If you are invited to attend a course (and in the case of some workshops) where appointed we will supply you with a Sourdough.co.uk login with a detailed course syllabus 1 month prior to your course date, along with a 12 month membership to the 'Sourdough Club'.
28. When attending a course at The School we require that you complete your membership to join 'Sourdough Club' 3 months prior to your course start date and that you complete a pre course syllabus which we have emailed to you at home to ensure that you have a minimum level of knowledge before attending.
29. The post course syllabus is to be completed with the 'Sourdough Club' and you should continue to practice at home for the following 12 months, using the Facebook Private Members only 'Sourdough Forum' for feedback on your bakes and to discuss your progress (this is governed by Facebook terms and conditions of business).
Sourdough School Diploma in Nutrition and Digestibility of Bread & Bake for Health Certificate
30. These are online courses to be completed by you at home.
31. Once you receive formal confirmation that you have been accepted onto a course, we will supply you with both a Sourdough.co.uk login with a detailed course syllabus 1 month prior to your course date, along with a login to the 'Sourdough School Classroom'
32. The course consists of a timetable of live events and we recorded the tutorials to watch at a later date if you cannot attend live – but not the clinics – these are live only events.
33. You will have a period of 18 months to complete the course which follows a traditional academic year Autumn, Spring and Summer terms.
34. We issue an online certificate on completion of a theory and practical assessment at the end of the course delivered via www.thesourdoughschool.com
35. If you cannot finish the course, we do not give refunds.
Sourdough School Teacher Training & Prescription Course Licence
36. You are not allowed to teach our methods and philosophies unless you are a Sourdough School Licence to teach or Sourdough School Practitioners Licence to prescribe as a Licensee.
37. It is a prerequisite that you complete our Sourdough School Diploma in Nutrition and Digestibility of bread before you are able to attend our Sourdough School Teacher Training Course here at the Sourdough School or prescribe our courses to your patients.
38. Certification as a Sourdough School Teacher is strictly dependent on both is a combination of successful completion of both online Sourdough School Diploma in Nutrition and Digestibility of Bread and of the Teacher Training Course in person here at The Sourdough School.
39. To open your own Sourdough School you will need to apply for a Sourdough School Licence to teach.
40. Only upon successful completion of the full Sourdough School Teacher training, you may apply to become a Sourdough School Licensee.
41. Grant of any such a License is at our sole discretion and subject to a separate stringent applications and interview process.
42. Full terms and conditions concerning the Sourdough School Licence to teach are available on request.
Cancellations and refunds
43. The Sourdough School is unable to offer refunds or rebates on any courses booked.
44. With any form of travel, especially given the current changes in travel guidelines and restrictions it is best to be insured, so we advise that you ensure that that the costs for attending a course, including your flights, accommodation & the cost of the course are covered by your travel insurance before you book. Travel insurance can protect you against the things going wrong: cancelling or cutting short your trip for reasons beyond your control, missed transport or delayed departure for reasons beyond your control, medical and other emergencies.
Cancellation by us
45. In the unlikely event of a cancellation by The Sourdough School, we will undertake to provide you with, in our opinion, a suitable alternative course as soon as we are reasonably able to in any event within the next 2 years. This course may be either be delivered online or in person or a mixture of both.
46. If we switch you to an online course this does not entitle you to a discount; while the learning experience may differ there is just as much if not more work involved in delivering a course remotely as there is in person.
47. Alternatively, we may (but are not obliged to) provide you with a voucher equal to the value of your course so you can rebook your original course at your convenience and extend the rebooking period to 18 months from the initial date of your course attendance. In such cases we would ensure that your 'Sourdough Club' Membership is active and send you new 'sourdough starter pack' (where applicable).
Cancellation of a course by you
48. Your commitment to us – So that we can continue to provide a personal and high quality learning experience our course numbers are strictly limited. When your application is accepted and you commit to a workshop or course start date you are taking up a place on that workshop or course and the place is removed from sale. Almost all our bookings are made 3- 6 months ahead. This time is necessary to enable participants to complete the pre course syllabus and/or practice before attending. You therefore are committed to your chosen date and cannot, without forfeiting the workshop or course fee, cancel your attendance or reschedule other than for the limited reasons set out below.
49. In the event you:
a. have Covid-19;
b. are in an area which is formally in local lockdown; or
c. have symptoms of Covid 19we will undertake to provide you with, in our opinion, a suitable online alternative course as soon as we are reasonably able to in any event within the next 2 years. This course will be entirely remote.
50. If we switch you to an online course this does not entitle you to a discount; while the learning experience may differ there is just as much if not more work involved in delivering a course remotely as there is in person.
Replacements
51. In the event that you are unable to attend a class and would like to send someone to replace you, please notify The Sourdough School in writing by email to [email protected] with as much notice as possible to inform us of the circumstances and identity of your proposed replacement.
52. Please note that your proposed replacement will need to submit their own course application form, be subject to the application approval process set out above and may need to undergo an interview.
53. We are not obliged to accept any person you intend to send as your substitute and may refuse to do so at our sole discretion.
Exceptional circumstances
54. If, in extenuating circumstances (limited strictly to medical reasons arising three months prior to your start date which are so serious as to prevent you from completing the course) which are not otherwise covered by your travel insurance policy, you cannot attend a course and you give us no less than 12 weeks written notice before the date of your course booking, we may, but are not obliged to:
a. Provide you with an online course as a replacement instead; or
b. Issue you a Sourdough School re-booking voucher (valid for 12 months) to the value of your course; or
c. Refund your course fees minus an administration and banking costs of £250 per booking. In this case we would also deduct the Sourdough Club annual fee of £199 and you would retain your membership for 12 months.
55. In such circumstances we will need you to send us a copy of your travel insurance policy and medical certificates from your doctor or consultant.
Cancellations list
56. Finally, at our discretion, we may add you to a cancellations list. This means if we get a cancellation, by another student for a week at the school then you will be sent an invitation inviting you to attend in their place via email. If you can attend then you simply confirm. We advise you to check your travel insurance to make sure all your costs are covered
Payments
57. Payment should be made in full at the time of your application.
58. If you cannot pay online at the time of making you application then we can process your payment via BACS. For details please email [email protected].
59. Receipt of payment does not entitle you to a place on a course.
60. If we decline your application then your payment will be refunded in full within 5 working days of such confirmation.
61. The Sourdough School Ltd cannot take provisional bookings for courses and we are unable to confirm your place on a course until we have received payment in full together with your completed application form.
Sourdough Club
62. By attending a course you are gifted a membership (usually 12 months) to become a member of the Sourdough Club Ltd and will be given a student login to The Sourdough School website.
63. The membership to the club is governed by the Sourdough Club Ltd Terms and conditions of business.
64. After expiry of your gifted membership you will be given the option to subscribe to a further paid membership (monthly, 6 months or a further 12 months) subscriptions to keep your account active. Fes are set out at https://thesourdoughclub.com/.
65. There are no refunds whatsoever for subscriptions for 'Sourdough Club' membership. You will be committed for the duration of the period you have subscribed for although you can of course not to renew your subscription for subsequent periods.
66. You accept that any breach of these terms and conditions will result in immediate cancellation/termination of your membership to the Sourdough Club by us and you will forfeit the membership fees you have committed to pay.
Confidentiality and Intellectual Property
67. You acknowledge that all recipes, tutorials & photos are the intellectual property of Vanessa Kimbell.
68. All our teaching materials, information, research, data, methods, recipes, philosophy, ethos and course or online content are the intellectual property of The Sourdough School.
69. You acknowledge and agree that all such intellectual property is to remain confidential to Vanessa Kimbell/The Sourdough School (as applicable) for your personal use only and not to use, copy, share or otherwise distribute the same without our express written consent.
70. You agree to maintain this content and all elements in strict confidence and not to provide access thereto to any person or entity except for in accordance with these terms and conditions.
71. You do not have the right to share the password OR any document or material available on our website unless otherwise specifically authorised by Vanessa Kimbell in writing.
72. All users must not:
a) Copy, publish or reproduce intellectual property or similar form any of the content from The School's website
b) Collect data and contact details of members for unauthorised purposes including but not limited to commercial communication such as email.
c) Remove any copyright or other intellectual property notices contained in the original material from any material copied or printed off from The School's website.
d) Or use any content or information from this website in any way for a purpose other than personal use in connection with completing the course for which you have been accepted.
e) Photograph or record other students on the courses.
Privacy
73. The information your application is subject to our privacy policy and only available to our team, which includes our in House GP, Nutritionist, Psychiatrist and Gut Microbiome Specialist.
74. Everyone in our team has signed a contract that includes a comprehensive privacy policy and non-disclosure agreement and that complies with GDPR and all other relevant data protection legislation.
75. If we feel that we need to discuss any concerns we might have about your attendance then we will put you directly in contact with an appropriate team member that we feel best suited to advise you.
76. You also consent to the sharing of your email address to other course participants so that you can keep in touch assist one another with the learning process.
77. The purpose of keeping your personal information is deliver the course content to you, enable you to communicate with your fellow students, keep you informed of courses, developments and special offers. However we guarantee your details will not be sold to third parties for commercial purposes.
78. We will remove your name and contact from the databases automatically after 2 years from your ceasing to be a member of the 'Sourdough Club' or sooner upon request. In agreeing to allow your details to be stored in the first instance you recognise that we may retain your postcode information (without the property address or your name) indefinitely purely for statistical purposes.
79. Newsletters sent by email by The Sourdough School contain the means of allowing you to unsubscribe from the mailing list.
80. In the event of The Sourdough School being found to have breached this privacy policy, it will undertake to remedy the breach forthwith and in line with any guidance provided by the Information Commissioners Office.
Vouchers
81. Any Sourdough School gift vouchers must be used within 18 months from the date of issue.
82. There is no cash alternative or refund for vouchers.
83. In the case of price changes of courses specifically booked the voucher price will be honoured.
Sourdough Sisters
84. Our Sourdough Sisters courses are run only for charity workers and are entirely for non-profit teaching. The information, recipes and knowledge passed on during the courses, and the course material and recipes are only to be used to benefit the specified charity and its attendees, and are not to be used in any way for personal profit or commercial gain.
85. We will terminate the membership to the Sourdough Club of any Sourdough Sister found to be in breach of these terms and conditions. This is without prejudice to other terms or available legal remedies.
Tests
86. For students participating in testing, you agree as a condition of such participation, that all test results, including the Atlas Biomed microbiome tests are shared with The Sourdough School medical and science team and their contracted test partners.
87. You may be invited to share your details for research, however, your identity and privacy remains confidential, and we would send you a separate agreement should this be the case.
Anti-social behaviour
88. We take our duty of care toward students seriously. We reserve the right to ask any student to leave the a course, workshop or event immediately at any point due to any racist, abusive, homophobic, anti-social behaviour.
89. It is entirely at our discretion to remove anyone from the classroom, without notice or refund.
Phones & photography
90. Many students/client are uncomfortable being recorded or photographed. As such, you are prohibited from photographing, videoing or recording other students at any time.
91. To ensure the best learning experience for all, mobile phones are excluded from the teaching environment but may be used in allocated breaks, outside of the classroom and to record the practical tutorials.
92. Videos and recording which send to you are for your own personal use and not to be redistributed or shared (including on social media) without the express written consent of The Sourdough School.
Health & Safety
93. Vanessa Kimbell holds an up to date St John Ambulance Emergency Aid Certificate
94. We have a 5-star Food Safety certificate rating.
95. We request that you provide full details of any conditions including food allergies or digestive issues before attendance and give the location of any essential medicines on arrival at The Sourdough School.
96. You must take all reasonable steps to ensure your own health and safety including following our COVID-19 health & safety policy guidelines.
97. Any behaviour or act or conduct by you (including without limitation any abusive behaviour, physical or psychological) which we consider to pose any medical, security or safety risk may lead to you being asked to leave the course without refund.
Allergies
98. Whilst Vanessa Kimbell is First Aid trained it is the responsibility of the student to inform the course tutor of any clinically diagnosed allergies and to inform the tutor where their medication/auto-injector is on the day of the course.
Liability
99. All reasonable care is taken when writing about health aspects of bread, but the information it contains is not intended to take the place of treatment by a qualified medical practitioner. You must seek professional advice if you are in any doubt about any medical condition. Any application of the ideas and information contained on this website is at the reader's sole discretion and risk.
100. We do not offer medical advice but ask that if you have any health concerns you are diagnosed by your GP.
101. We provide all the ingredients, equipment, and any other equipment for the courses, except aprons.
102. The Sourdough School regrets that we are unable to tailor courses to special dietary requirements however we do try and accommodate food preferences as far as possible. We are not a nut-free environment.
103. The Sourdough School agrees to be responsible, so far as reasonably practical, for the health and safety of our equipment & ingredients used in the courses.
104. The Sourdough School will not be responsible for, or have any liability to you for, accidental damage or injury arising during classes in your home or resulting from the actions or omissions of anyone attending the course.
105. You must not bring any items of special value onto the School's premises. The School will not accept responsibility for the loss of any personal possessions.
106. The School will not be liable for any loss suffered by you, which is indirect, special or consequential.
107. The School will not be liable for any loss suffered by you resulting from any event, which is beyond the reasonable control of the School.
108. In an event, and save for in the event of personal injury or death, the School's liability will be limited to the course fee you have paid and for a period of not more than 6 months from the date a cause of action arises.
Access
109. We have worked very hard on making a Victorian home accessible to all, however like many old houses our home has a few minor challenges for the less mobile. We have always been able to work around this in the past and these are minor issues. However, we would ask that you call to discuss your specific needs with Vanessa before booking.
Other key terms
110. The Contract contains all of the contractual terms agreed between you, the invoice addressee and the School.
111. No failure or delay by the School in enforcing any of its rights under the Contract shall be deemed to be a waiver of such right.
112. The Sourdough School Ltd is trading as 'The Sourdough School'.
113. Competitions are subject to our competition terms and conditions.