Learning Objective
Teaching License and Support:
Reading terms and conditions can be challenging, and so this feature explains all the things that the BALM Teaching license offers as a structured way to teach BALM. (You still need to read the terms and conditions thoroughly.)  It explains and highlights the support, community, and resources available from the Sourdough School. The license includes access to a wealth of resources, continuous feedback, and a supportive team.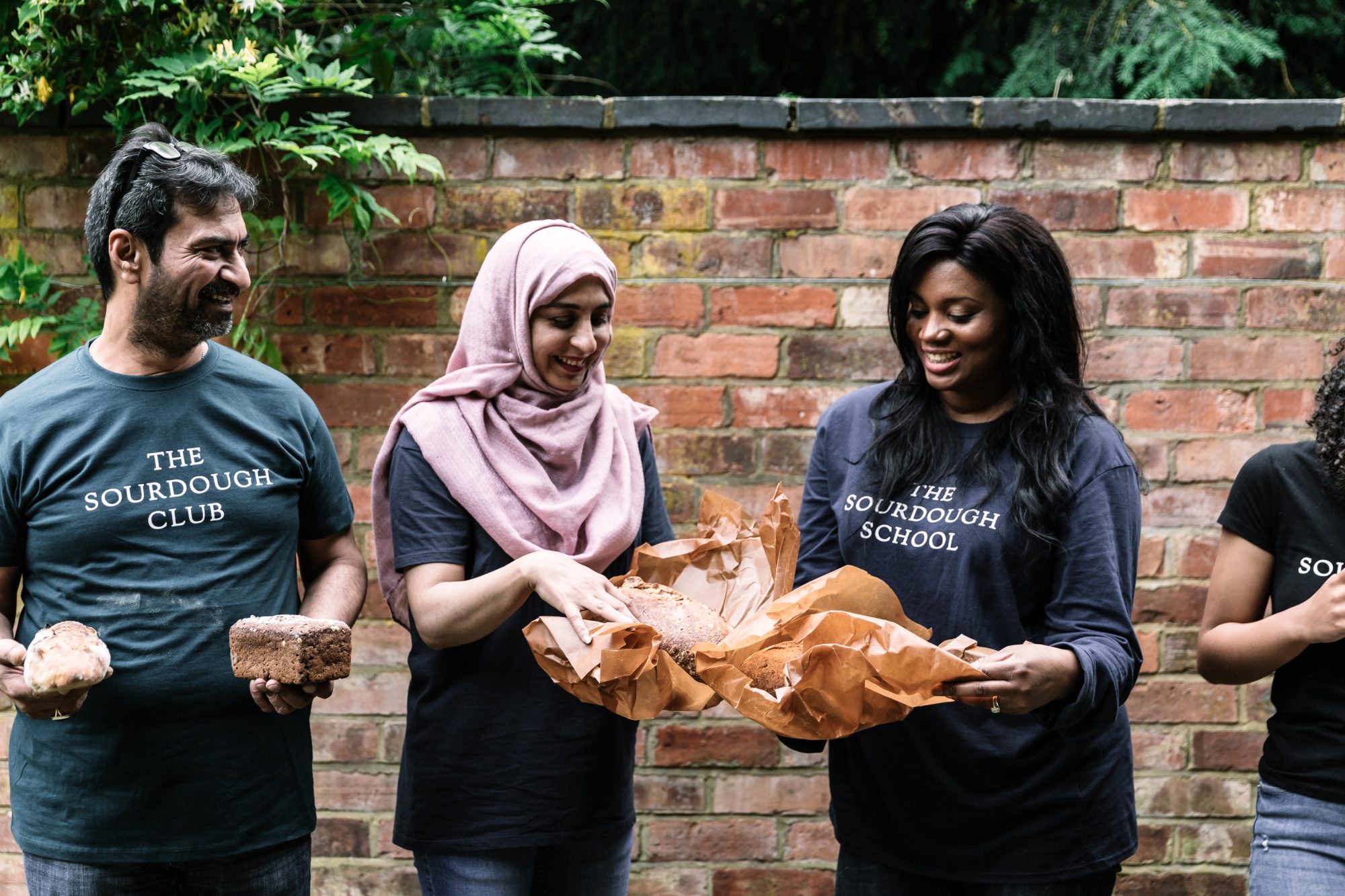 With the BALM Teacher's License, you'll have everything you need to effectively teach the art and science of sourdough baking while promoting a healthier and more sustainable lifestyle. The structure of the fess are as follows:
Initial Registration Fee: The initial registration fee is £1000, payable to The Sourdough School Ltd. This fee covers the cost of registration and the setup of your individual page on TheSourdoughClub.com. Upon payment of this fee, you will receive 8 hours of administrative support for webpage development. Please note that this fee is non-refundable and serves as your initial investment in joining the BALM (Baking as Lifestyle Medicine) registered teachers.
Annual License Fee: The annual license fee is £1000, also payable to The Sourdough School Ltd in advance. This fee grants you the licensing rights to teach the BALM protocol using The Sourdough Club's resources and ensures the continued listing of your services on TheSourdoughClub.com.  Your monthly support fee also includes access to our business templates for:
Health and Safety
Terms and conditions
Inclusivity policy
Values
Guidance on enrollment procedures
NDA
Photography policy
Privacy policy
These are subject to the legal precedents of your country and are to be verified independently.
In the Teaching libraries, you have acesss to:
Our extensive course planning templates,
Use of our PDFs, infographics,
Sample timetables,
Symbiotic recipes for lunch,
Use of video content for your classes (viewing arrangements for in-class video content to be made by you).
Moreover, you will receive support from our social media team with one monthly Instagram post (post content and image to be provided by you in the style of The Sourdough School's standard format). Extra posts can be added but at the standard rate of support.
Monthly Support Fee: A monthly support fee of £100, billed by The Sourdough School Ltd, is applicable. This fee covers 2 hours of group support each month. If you require additional support or consultation, this can be provided at a rate of £100 per hour.
Sourdough Club Memberships: Memberships to The Sourdough Club for your students are a compulsory part of the BALM teaching program but are billed separately and directly by The Sourdough Club Ltd. These membership costs are not included in any of the BALM teaching license fees.
Business Planning Consultation: For those who would like a full day (8 hours) of personalized consultation to help with their business plan, this service is available at a fee of £800. This fee is also billed by The Sourdough School Ltd.
When you qualify with either BALM Diploma or Certificate, you can apply to join our community of dedicated professionals by becoming a licensed BALM teacher. Please note that to are not obliged to join, and you may share that you are BALM qualified, but to access the resources and be listed as one of our teachers, you will need to apply for a teaching license. Teaching with the BALM Teacher's License offers numerous benefits that make it highly relevant and advantageous for both teachers and students in the sourdough baking community. Here are some of the key benefits you can enjoy as a BALM teacher:
Expert Mentorship:

Receive guidance and support from Vanessa Kimbell, a renowned baking expert, who will share her wealth of knowledge and experience to help you excel as a BALM teacher and the team.

Proven Recipes and Structure:

Save time and effort by using tried-and-tested recipes and teaching structures that have been successfully implemented for over a decade, ensuring a positive experience for both you and your students

You become part of a community of teachers and a Supportive Community:

Become part of an engaged and passionate community of BALM teachers and students who share similar interests and goals, fostering collaboration, networking, and ongoing learning opportunities.
Our comprehensive licensing program grants you access to the BALM Protocol, support services, and exclusive resources, empowering you to succeed as an independent BALM teacher.
We make your teaching easier as your students are supported via The Sourdough Club.
Sourdough Club memberships are a crucial component of our BALM teaching structure. They provide students with post-course support and ongoing learning resources, enhancing their overall experience. It really helps your students if they have some basic knowledge before the class and know that there is support after the course.
You are supported by our team
We also know that you need support, and by supporting your students, you can teach successfully. You can refer your student to the Live sessions from our Lifestyle Medicine Team, which means that if there are aspects that you are unsure of or need support with, you know you are part of a team who will be on hand to help. We've supported our teaching for over a decade on The Sourdough Club and structured your courses to have your own page on TheSourdoughClub.com. You can use this page to run your courses from or link from your website.
How do my students access support?
Course Enrollment: As an independent BALM (Baking as Lifestyle Medicine) teacher, you will need your own website. You are an independent teacher teaching your own students.  You need to be free to manage your own finances and class schedules, and student enrollments. This includes handling course payments, cancellations, and refunds as per your terms of business.
Listing Courses on The Sourdough Club Website: To simplify the process and minimize administrative tasks, we've set up a straightforward system for listing your BALM courses on The Sourdough Club website. You will submit details of your upcoming courses through a simple form on our website. Once approved, these courses will be listed on our site and linked to your website, providing a seamless experience for prospective students.
Sourdough Club Membership: You will need to purchase memberships at a discounted rate of £99 per membership and "gift" them to your students as part of their course package. Please note that there is a monthly support fee of £9.99 per student, providing them with continued access to our libraries, lessons, videos, and live services.
No refund policy for  Sourdough Club memberships; once activated, they are non-refundable as the funds are allocated to support social change. This should be clearly communicated to your students at the time of enrollment.
We suggest that on your own website, you give login links to the club and that you structure key lessons in your enrolment on your Club page such as "What is a sourdough starter"  and lesson links when you plan your courses that you ask your students to watch before they attend your class.
An Overview of the License – Key Features & Requirements:
Access to BALM Support Services:

The monthly license fee for ongoing support
Required attendance of 10 live support sessions per annum

Teaching Guidelines:
Insurance & Premises:

Proof of professional indemnity and public liability insurance
Sourdough School health and safety check for teaching premises

Marketing Support:
Your pricing guide – please remember your students also get a £295 Sourdough Club membership as part of their course!

One day courses: £295 (10 Minute Sourdough)
Two day courses: £495 (Ambient Techniques)
Three day courses: £695 (Retarded Breads)
Customizable evening classes or multi-week courses

Student Enrollment & Support:

Use of our policies and health and safety guidelines for student enrollment
Use of over 4000 approved photographs from the Sourdough School Library
GDPR compliance and privacy best practices templates

Additional requirements:

Use Botanical Blend Flour in classes or use a mill to create your own botanical blend flour
The emphasis of your syllabus to improve social justice, environmentalism, and local community connections
Inclusion of "soil to slice" principles and agricultural practices in teaching
Local authority registration and hygiene certification
You must be up-to-date with St. John's Ambulance First Aid Training – please factor this cost in.

Online Platform Access:

Pre-course syllabus provided by the Sourdough Club, ensuring students have a basic knowledge and understanding before attending your classes
Students have access to all course materials on the Sourdough Club, including libraries, lessons, videos, and live services
As a licensed teacher, you will need to provide the details for your account and keep us informed of any change to your homepage
You will, subject to how much time you have used on your license support, have the ability to create simple recipes that meet our standards and style guide and fit with BALM protocol.  We are vegetarian in our approach except in exceptional circumstances (subject to approval)

Course sizes

Maximum hands-on class size of 12 students
You will need to provide sourdough starters to all students
License Duration & Renewal:
One-year license term with a 3-month notification period
Annual renewal is required to ensure continued quality and support