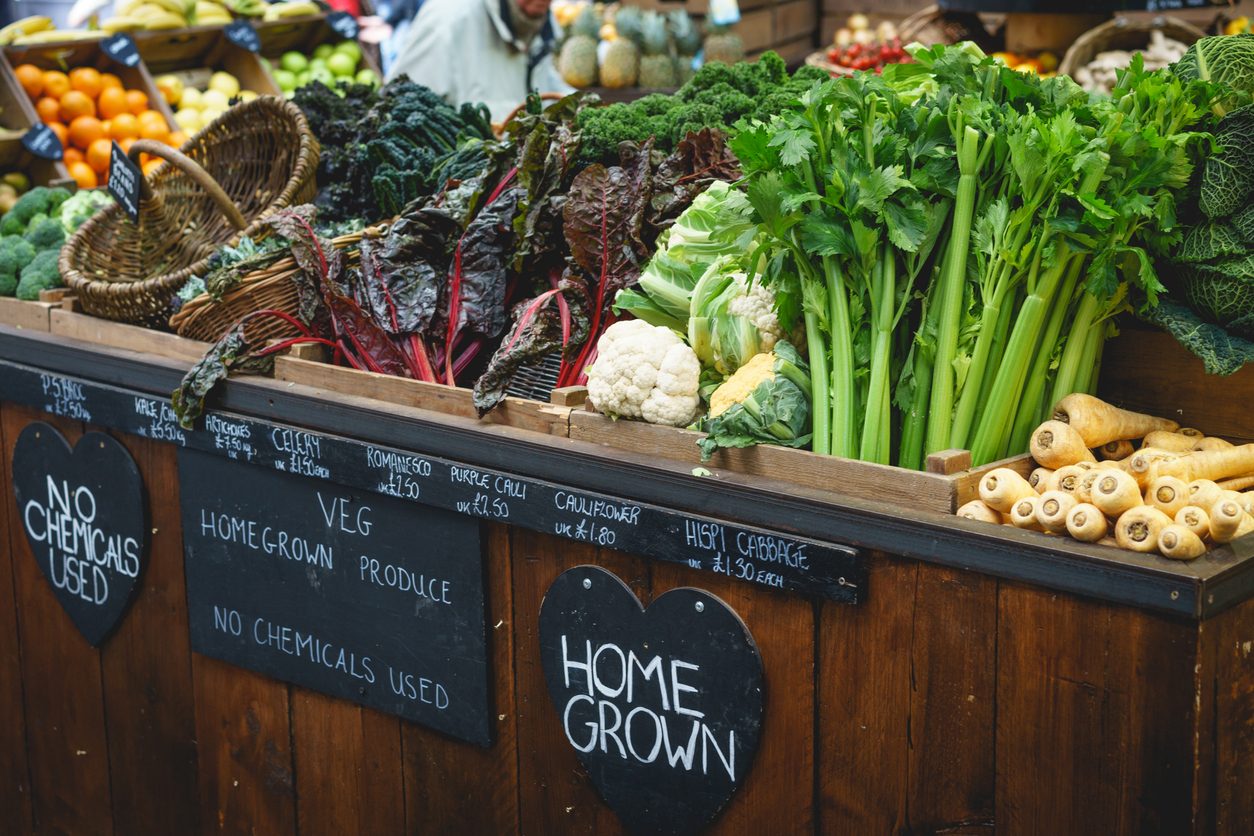 Understanding Food as Lifestyle Medicine
Whilst BALM is grounded in bread and baking (hence Baking as Lifestyle Medicine!), we know that our diets are complex and varied. This is why the Protocol teaches people about more than just bread. We believe it's important to understand what is being added to our food throughout the process, all the way from the ground to our plates.
This feature gives a brief overview of food additives used industrially today. 'E-numbers' may be a phrase you have heard before or perhaps even know what the 'E' stands for but BALM aims to empower people to apply the knowledge they gain through the framework to feel confident in questioning conventional food standards.
Here at the School, we are big supporters of shopping locally and buying fresh. Buying local produce is a simple way to take part in activism in your daily life.
Food Additives
Food additives are substances added to food to preserve flavour or enhance its taste or appearance, making them more appealing to our taste buds. The deliberate use of additives in food has a long history – think pickling, curing, jamming and the use of sulphur in wines to extend shelf life.
Preservatives can be natural (citric acid and vinegar, for example) or artificial (calcium propionate, aka E282, and potassium sorbate, aka E202). Preservatives are also used to prevent the growth of moulds and thermophilic bacteria by increasing the acidity in breads.
The addition of one or more artificial chemical additives (often found at the end of the ingredient label) qualifies the product as ultra-processed, and these include flavours, flavour enhancers, dyes, stabilisers, emulsifiers, emulsifying salts and artificial sweeteners and thickeners, as well as anti-foaming, bulking, carbonating, firming, gelling and glazing agents. Maximum dosages allowed may vary by country and depending on the application.
As far as bread goes, there are four main categories of additives – oxidants/reductants, emulsifiers, hydrocolloids and preservatives – with each allowed additive being assigned a unique E-number ('E' indicating that the additive has been approved in the EU).
Emulsifiers are the most frequently used additives and are based on vegetable oils. They function as crumb softeners, improving loaf volume, or strengthening gluten.
Effects of additives on our guts
Research has concluded that two very popular emulsifiers, polysorbate-80 and carboxymethyl cellulose, changed the species of microbes in the gut microbiomes of mice to be more pro-inflammatory. The resulting low-grade inflammation may lead to the development of inflammatory bowel disease (IBD) and metabolic syndrome (a group of obesity-related disorders that can lead to diabetes or heart or liver disease). The incidence of both has increased since the mid-twentieth century as food additives have become more prevalent in our food.
Enzymes do not need to be declared as processing aids on food labels in many countries, so they are mostly included on 'clean labels' (easier-to-understand labels with more natural products listed).
Two additives – BHA and BHT – that help keep fats and oils from spoiling are banned or restricted in Europe because of their carcinogenic potential, but are commonly used in baked goods in the US. While some companies are eliminating contentious ingredients in their bread, the substitutions aren't necessarily more healthful or well-tested. For instance, dough strengthener potassium bromate is sometimes swapped for its chemical cousin potassium iodate, but both are anticipated carcinogens, and both are banned in Europe. Some replacements are better, however. In 2014, Subway traded ACA (azodicarbonamide – primarily used in rubber products like yoga mats and flip flops to make them softer and more stretchy) for vitamin C. For many companies, these chemical additives are just cheaper than the alternatives.