Symbiotic Eating is as much a part of our activism as baking is
Both the Sourdough School and the Sourdough Club celebrate the connections to the farmers and the soil, and parts of the lifestyle changes we make are about sharing this, whether that's online within the Club or on social media. but also in real life with the encouragement of our #bake2share1 principles.
This is a key part of the BALM Protocol, and it's why we insist that our prescribers actually take part in the programme before they can prescribe.
The lifestyle changes that we build into the Sourdough Club membership are about more than bread. They are about a sense of purpose and community. It is essential that the patient feels this. You cannot measure it, but the is the magic ingredient. It is also important to recognise that being part of the Club is a form of activism, and we encourage small daily changes that form part of a matrix that empowers patients.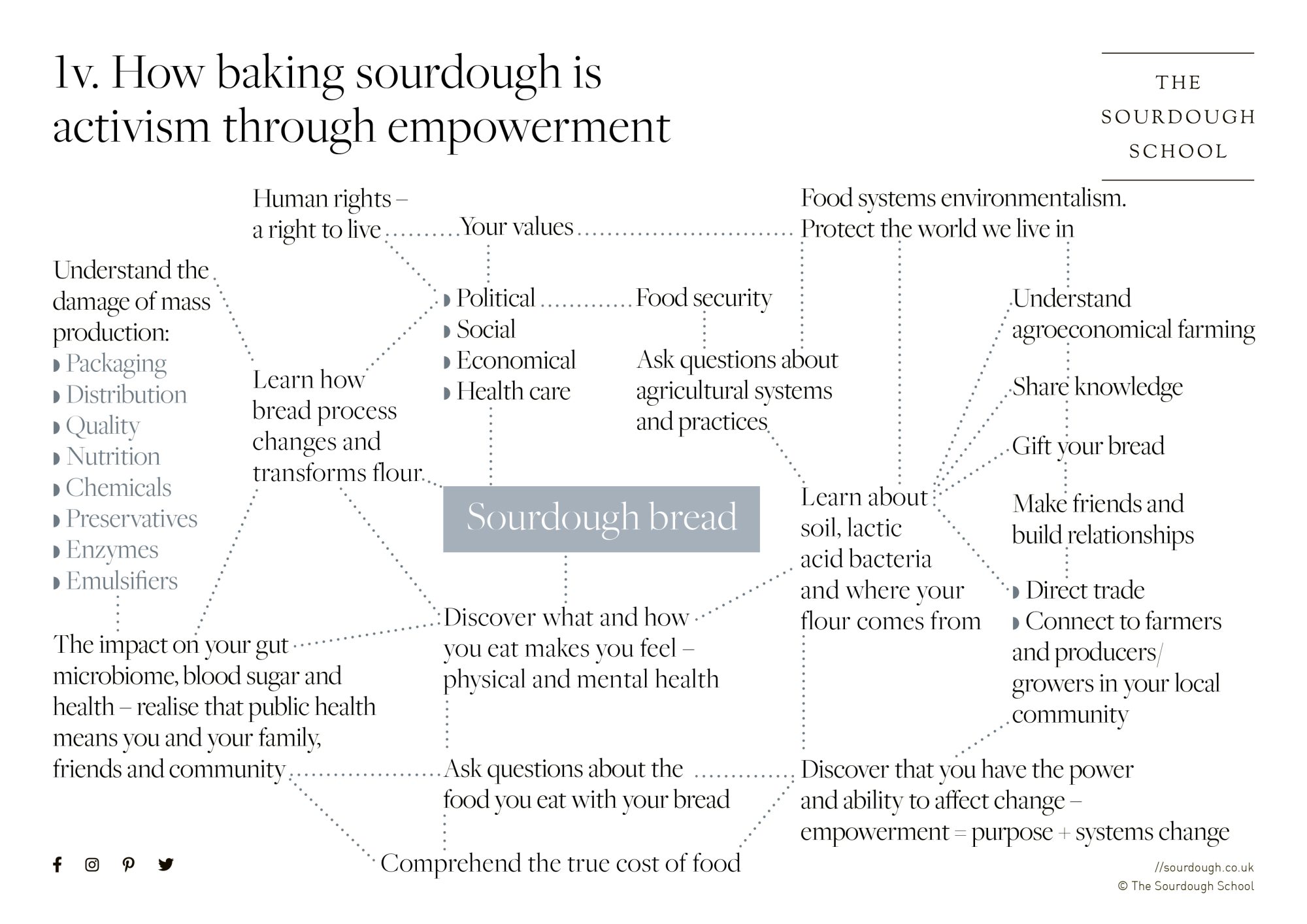 Whilst baking is way of connecting to yourself and your community and living life with purpose, so too are the symbiotic recipes. The recipes began evolving naturally as I taught; in the early days, they were simply an extension of the life I lived in France.
As we developed Club membership into BALM, we formally recognised the way in which we approached baking, eating and sharing bread as symbiotic eating. As with our approach to bread, the other recipes we teach apply research and knowledge. Healthy eating can be adapted to suit local geography, culinary traditions and personal preferences, and these recipes can be enjoyed alongside bread that nourishes.
These recipes connect our members to the environmental, social and economic context of food systems as they recognise their relationships with themselves and the people they feed. This is much like the eco-system of the community in which I grew up in rural France, where we actively engaged in buying our food from the market, carrying our bags and gathering our ingredients socially.