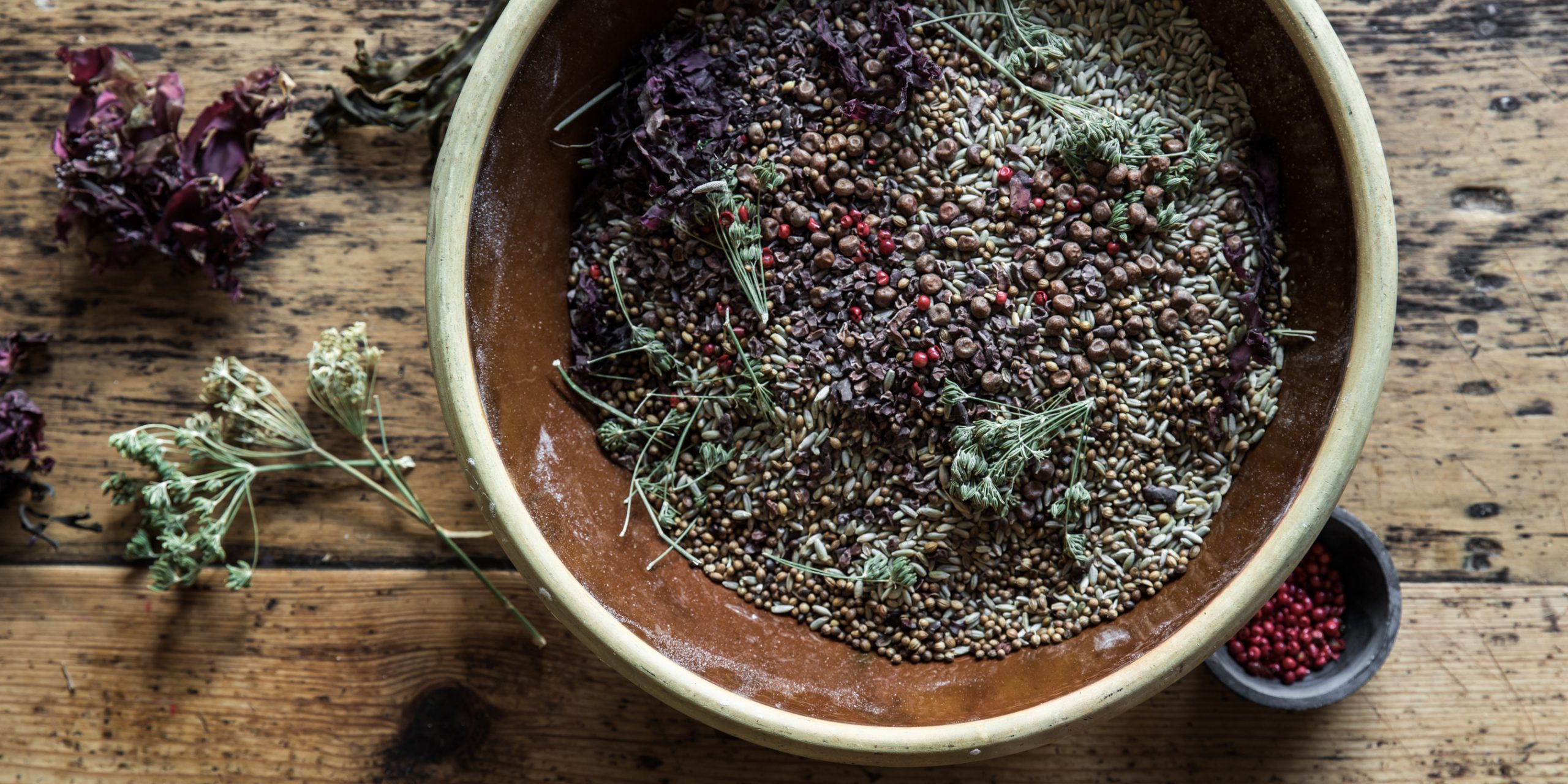 At the school, we use Mockmill grain mills to mill our blends fresh.  If you don't have a mill then you can still make up a similar blend using the same proportions of rye flour, einkorn flour, cocoa powder, ground fennel, ground coriander seeds, pea powder ( or hemp powder), ground pink peppercorns, fine seaweed flakes and freeze-dried raspberries. This blend recipe will give you 1kg of high diversity freshly milled flour. We used this blend in our Diversity Loaf – Blend Number 13
Each ingredient has a link to a relevant article or study we think you will find interesting.
My top tip is to toast the coriander seeds first, the smell is amazing.
If you don't have a mill:
Mix up:
800g rye flour
110g einkorn flour
30g cocoa powder
20g fennel seeds
20g ground coriander
10g instant coffee
10g of chilli powder (or more if you like it hotter)
a little black or pink pepper
Ingredients
20g fennel seeds
20g coriander seeds
20g black badger carlin peas
1 large dried chilli
2g pink peppercorns