Learning Objective
BALM is a unique approach that incorporates baking into a patient's lifestyle as a way to promote health and well-being. It is rooted in the idea that baking can provide physical and emotional benefits supporting a patient's overall health and quality of life. I consider myself deeply privileged to have had such an amazing and generous student who took the time during his illness to share the impact of his bread on his physical and mental health so that I might, in turn, share some of this insight with students enrolled on The Diploma.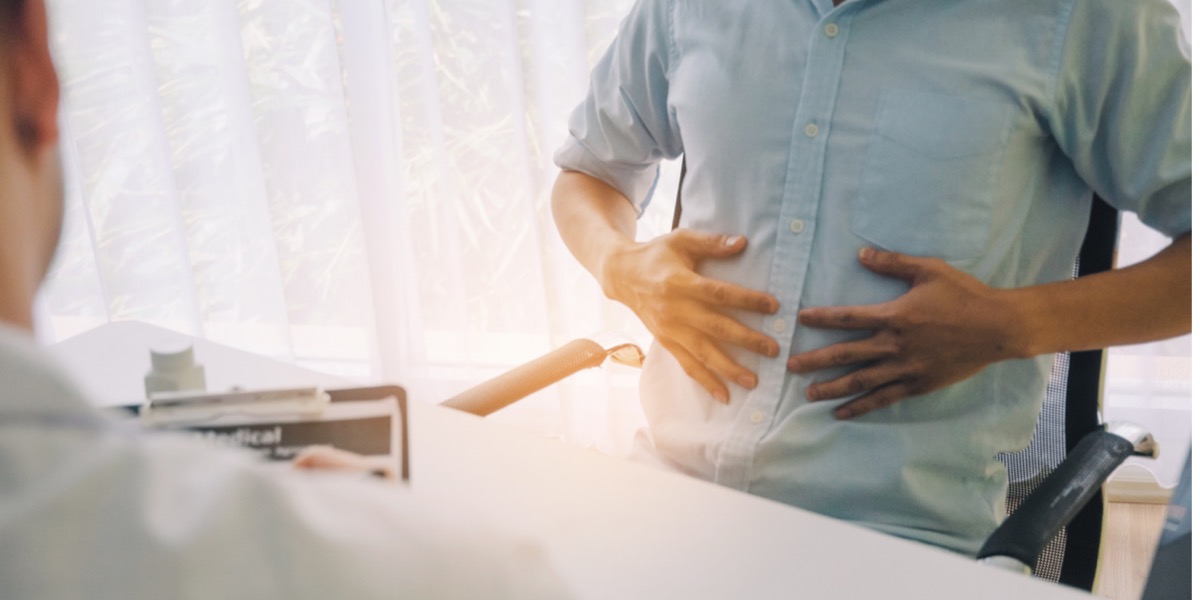 Case Study
First Name: Mark
Medical Diagnosis: NCD, Bowel Cancer,
Age: 48
Geographical Area: UK
Male
According to Cancer Research UK 
Bowel cancer is the fourth most common cancer in the UK, accounting for 11 per cent of all new cancer cases (2016–2018).
In males in the UK, bowel cancer is the third most common cancer, with around 23,900 new cases every year (2016–2018).
54 per cent of bowel cancer cases in the UK are preventable.
28 per cent of bowel cancer cases in the UK are caused by eating too little fibre.
Martin's story
I met Mark in 2014. He was a local photographer who attended a weekend course. He was one of my students with whom I interacted almost weekly. He was an avid baker and would share beautiful photos of his sourdough in the group pages and help to encourage and support other students. He didn't mention digestive issues at the time, but in spring 2016, he was diagnosed with bowel cancer. He had to review his lifestyle and think seriously about what he could do to improve his chances of survival. He had already been to the Sourdough School and had learned that sourdough had more bioavailability of nutrients. Until this point, though, he hadn't put much thought specifically into how to increase the nutritional value of sourdough bread – but now he was about to start chemotherapy. Initially, he explained, it was just a baking challenge, but suddenly it hit home that when you are fighting to live and can only eat small amounts, the nutrition in every mouthful counts.
Whilst no one can point out an exact cause of bowel cancer, the evidence began to paint a clear picture, and Mark wanted me to take the opportunity to educate others that diet and lifestyle are key drivers. He asked if I would include this information when I taught and explained that he had never been told that alcohol, red meat (especially processed) and a sedentary lifestyle are all proven risk factors.
But Mark was convinced there's more to bowel cancer than just diet or lifestyle factors. After his diagnosis, he began to be more cautious about the food he ate. Moreover, after bowel surgery, his body's response to foods had changed. His system could no longer cope well with certain foods, which included store-bought bread. He had to radically change his approach to food. Everything he ate was now prepared fresh, and he stopped buying store-bought bread.
As the treatment went on, Mark would call to tell me that his own organic sourdough bread was much easier to digest – and better still, he could choose exactly what ingredients he wanted to make it from. He learned about how wholegrain and seeds help to maintain a healthy gut microbiome, and he would bake with a mixture of rye and raisins to make a wholesome and delicious breakfast loaf. Mark made sure his nutritional and fibre requirements, as advised by his consultants, were met by incorporating these delicious, wholesome loaves in his daily diet, and I began teaching my students to incorporate inclusions like seaweed in their baking and building exercise into my classes, as well as sharing more about plant-based diets and the benefits of fibre. Mark was one of the first cases where I recognised that our approach to teaching had transformed from baking bread for flavour and digestibility to a more comprehensive approach to baking: something that was recognisable as Baking as Lifestyle Medicine.
For Mark, like many of our students, sourdough bread was about more than just taking control of his diet. The baking process itself has rhythm and almost a meditative aspect to it. This, Mark explained, proved to help him holistically. He told me: 'One of the unfortunate side effects of chemotherapy is the amount of time you have on your hands. Often, you are just not well enough to work. For me, that was one week in three away from work. But I was usually well enough to bake! And when I wasn't up to baking, I could research new baking skills and techniques. There is nothing like learning a new skill to take your mind off worrying thoughts. The thrill you get when lifting the lid off the cloche to see a beautiful loaf never gets old. Whilst other pastimes might have similar therapeutic benefits, not many also have the beneficial side effect of being healthy and nutritious.'
Using Baking as Lifestyle Medicine (BALM) Protocol for Patient living with Cancer
What It Is:
BALM is a unique approach that incorporates baking into a patient's lifestyle as a way to promote health and well-being. It is rooted in the idea that baking can provide both physical and emotional benefits that support a patient's overall health and quality of life.
How It Works:
Fibre Intake: Baking with whole grains and fibre-rich ingredients helps to increase fibre intake, which has been linked to reduced risks of bowel cancer.
Stress Relief: Baking offers a calming and creative outlet that can provide stress relief, an essential aspect of managing chronic illnesses such as cancer.
Blood Sugar Management: With the right ingredient choices, baking can contribute to balanced blood sugar levels, which can be essential for overall health, especially for those with underlying conditions.
Community and Social Engagement: Baking can be a social activity that connects people, strengthening support systems which are crucial for those living with cancer. This is especially important not just for the patient but for their family and friends.
Mindful Eating: Baking fosters a connection to food, encouraging mindful eating practices that promote better digestion and nutritional awareness.
Prescription as a Therapeutic Intervention:
Healthcare providers can consider the BALM protocol as a non-invasive, complementary intervention alongside traditional medical treatments. Here's how it can be prescribed:
Assessment: Evaluate the patient's dietary needs, lifestyle, interests, and support system.
Personalisation: Tailor the BALM protocol to the individual's specific needs, preferences, and medical conditions.
Integration: Include the BALM protocol as part of a comprehensive care plan that may also involve nutrition counselling, physical activity, stress management techniques, and medical treatments.
Monitoring: Regularly review the patient's engagement with baking activities and assess the impact on their overall well-being
Learning Outcome
BALM is an innovative approach that recognises the multifaceted nature of health. Incorporating baking into therapeutic interventions fosters a sense of control, creativity, and community. It's a gentle and engaging way to support patients who are living with cancer, emphasising nourishment, joy, and holistic well-being. Healthcare providers can consider this approach as a social prescription, offering a unique and personal way to enhance traditional medical care. Whether as a preventive measure or as a supportive therapy for those living with cancer, BALM reflects a compassionate understanding of the human experience in healthcare.