Learning Objective
You will learn how to bake a Danish-style ambient sourdough rye, multi-seeded loaf with dark beer, miso, malt and rye berries.
Richard Hart's Danish Deluxe Seeded Rye –  Hart Bageri.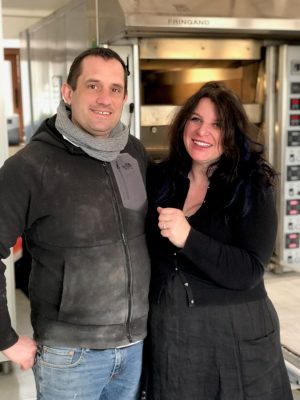 This recipe has been very kindly given to us by Richard, and it, along with many other recipes by bakers from all over the world, can be found in the book Knead Peace: Bake for Ukraine by Andrew Green. £2.50 from the sale of each book goes towards the Ukraine Humanitarian Appeal of the Disasters Emergency Committee. Vanessa and Richard have worked together many times, and it is a delight to share this wonderful recipe to support Ukraine.
Inspired by the resilient spirit of Anna Makievska and The Bakehouse, Kyiv, who have continued to bake day and night throughout the conflict, Knead Peace is a unique collection of beautiful bakes in support of Ukraine. Donated by esteemed bakeries from across the globe, they include sweet and savoury bread, indulgent cakes and cookies, and delicious pies and tarts.
At the time of writing this well over a year has passed since the devastating conflict began, and we wanted to remind everyone about the book by featuring some of the sourdough recipes.
Richard is a baker and owner of Hart Bageri in Frederiksberg, Copenhagen. Richard started his career as a chef, working through the ranks of fine-dining kitchens in London. He moved to California to work with Jeremy Fox. In San Francisco he fell deeply in love with sourdough bread and has since dedicated his life to baking the elusive perfect loaf (something he achieves occasionally, although the rest are pretty good). He learned his craft at Della Fattoria and later Tartine where he was head baker for seven years before starting his own bakery in Denmark.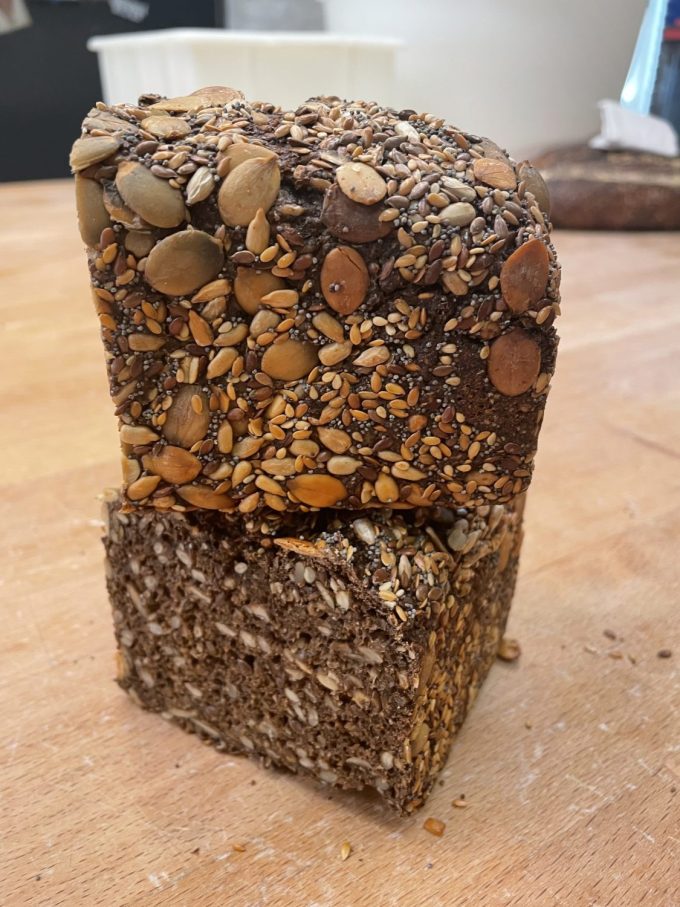 Danish Deluxe Seeded Rye by Richard Hart
Ingredients:
Rye starter:
100g rye flour
100g water
25g sourdough starter
Dough ingredients:
160g rye flour
260g dark beer
160g rye leaven
16g malt syrup
25g sesame seeds
25g pumpkin seeds
25g brown flax
25g golden flax
40g ground flax
80g sunflower seeds
16g poppyseeds
8g dark malt powder
24g miso
32g cooked rye berries
6g salt
butter or oil for greasing the pan
additional handfuls of sunflower, flax, sesame, poppy and pumpkin seeds for coating
Method:
Day one: To make the rye starter ['rye leaven'], combine 100 grams rye flour, 100 grams water and 25 grams sourdough starter in a bowl or jar, and mix. Cover the mixture and let it ferment 12 hours, or overnight.
Day two: Coat the inside of a loaf pan with butter or oil and set it aside.
On a wide plate, combine the additional handfuls of sunflower, flax, sesame, poppy and pumpkin seeds, and set aside.
In a large bowl, combine all of the ingredients, and, using wet hands, mix together to form a thick dough with no dry flour remaining. Clean off and re-wet your hands to shape the dough into an oblong ball that's more or less the size of the loaf pan, but slightly less wide.
Roll the loaf in the seeds so that it is well-coated on all sides.
Gently drop the loaf into the buttered pan and set it aside in a warm place to ferment for two to three hours, placing it in a pan or bowl of warm water if necessary to bring the dough to 28C. When it's ready to bake, the loaf will have risen slightly and the top of the loaf should look  slightly cracked.
Heat the oven to 220C/425F. Have a rack in the centre of the oven. If you want to create steam, place a shallow roasting pan on the bottom of the oven and let it heat with the oven. When you put the loaf in, add water to the pan and quickly close the door.
Place the loaf in the oven, and add water to the roasting pan if you are going for steam.
Bake the loaf for 30 minutes, then rotate the pan, and bake for another 30 minutes, or until the internal temperature of the loaf is 95C/202F. Remove the bread from the oven, then turn it out onto a rack to cool for several hours (ideally overnight) before slicing.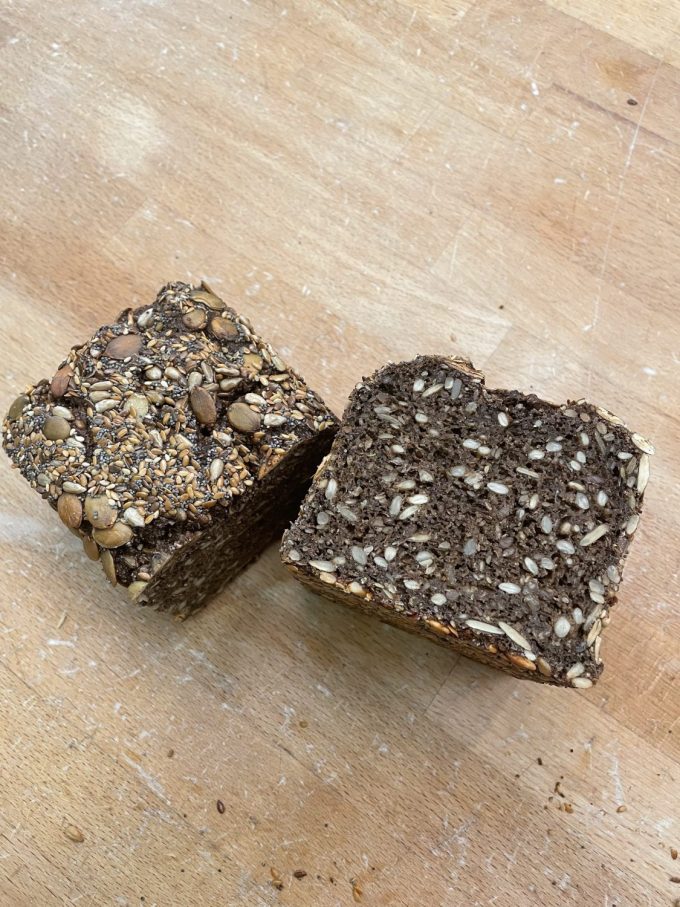 Buy the Knead Peace book.
If you don't already have a copy you can buy Knead Peace: Baking for Ukraine here.
You can visit and follow Hart Bageri here:
Hart Bageri, Gammel Kongevej 109, Frederiksberg, DK-1850
Hart Brod + Bar, Galionsvej 41, Copenhagen DK-1437
Instagram: @hartbageri
Facebook: hartbageri
Further recipes from Knead Peace:
Seeds of Solidarity Porridge by Vanessa Kimbell
Learning Outcome
You will have baked a sourdough rye loaf that has 14 different (wholegrain and multi-seed) ingredients in it making it high in diversity and fibre, which can both help to improve the health of the gut microbiome. You will use dark beer to hydrate your loaf instead of water, and miso as well as sea salt.