---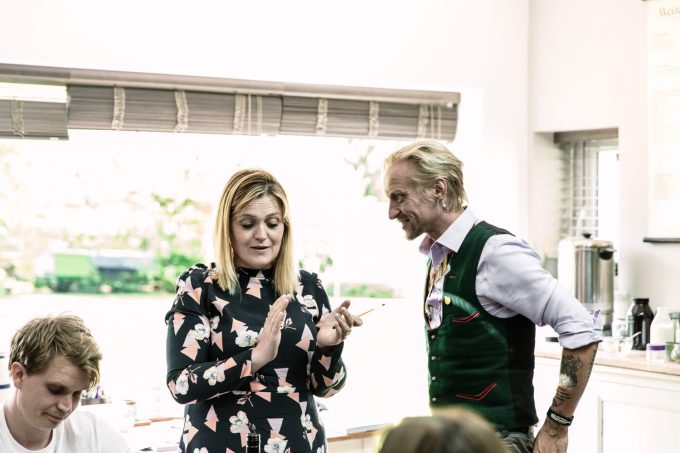 Dayna Brackley
Director
Professional Experience
Dayna joined us as a director at the school after working for eighteen years in marketing and communications. Her experience ranges from leading the marketing strategy for the Mayor of London's office to working on the 2012 Olympic Games host-city programme and the Queen's Diamond Jubilee. She developed a love for the communications industry while at university and honed her skills through working in fashion, health, lifestyle, retail and tech. Now she works as a consultant for food and health clients. She says, "I found myself wanting to work with small companies in food/health/wellness who are doing amazing things to make a difference in the world."
One of the things Dayna loves about her work is "finding a nugget of gold information in a pile of research or data". She has a talent for identifying problems and coming up with innovative solutions to move a business forward. At the same time, she recognises the importance of learning about the customers and working out how best to share information and inspire them.
Working at The Sourdough School
Dayna feels that it important to make sure as many people as possible know about the amazing work that Vanessa is doing and help to teach the world that sourdough is 'more than just bread'. She wants to reflect Vanessa's love of research and her quest to show how sourdough and gut health can make people's lives better. To do this, Dayna will be supporting the school's research projects and developing collaborations with like-minded businesses, research institutes and organisations. She will also be using her communications expertise to raise the school's profile and share Vanessa's research on sourdough and the gut microbiome with a wider audience.
On the Importance of Sourdough
Dayna says, "I think the one thing everyone should know is that wheat forms up to about 30% or more of our daily calories and if that's the case, the stuff we put into our bodies should be good and nourishing and full of flavour."  She is a sourdough baker and first met Vanessa when she attended a course at the school. Like many of Vanessa's students, Dayna has found that sourdough is the only bread she can eat because she has digestive issues, so it's a matter very close to her heart.
Away from The Sourdough School
Dayna is a mum of two small children and runs her own brand consultancy. She is also a keen baker, gardener, chutney-maker and theatre go-er. She loves travelling to experience new cultures and food. On a recent trip to South Korea she explored the countries amazing range of fermented foods and (of course) went out of her way to find a sourdough bakery!