Major Contributor, friend and amazing Doctor
It is always a privilege to work with Dr Alex Davidson. Alex began officially as our House GP and became our Medical Director for three years, and she is an amazing baker.  She is intuitive and brilliant in every way, and although Alex is no longer involved in the day-to-day of the Sourdough School, she will forever be part of the team as she has been a major contributor to building the courses here and the knowledge.
Alex contributed significantly to the clinical case studies, providing insight and feedback to the participants in the dietary intervention studies carried out into BALM and the impact on the Gut Microbiome and Mental health along with Dr Miguel Tobias Mateas, travelled to Sardina to take a close look at the Blue Zones.
You will see Alex pop in from time to time as a guest to answer questions in sessions on here lectures and provide support on information about BALM throughout the syllabus. We wish her the very best in a new challenging role at the cutting edge of clinical application. Should you wish to contact Dr Davidson directly, then you will find her in London in the role of Medical Director at a world-renowned medical centre – details to follow shortly.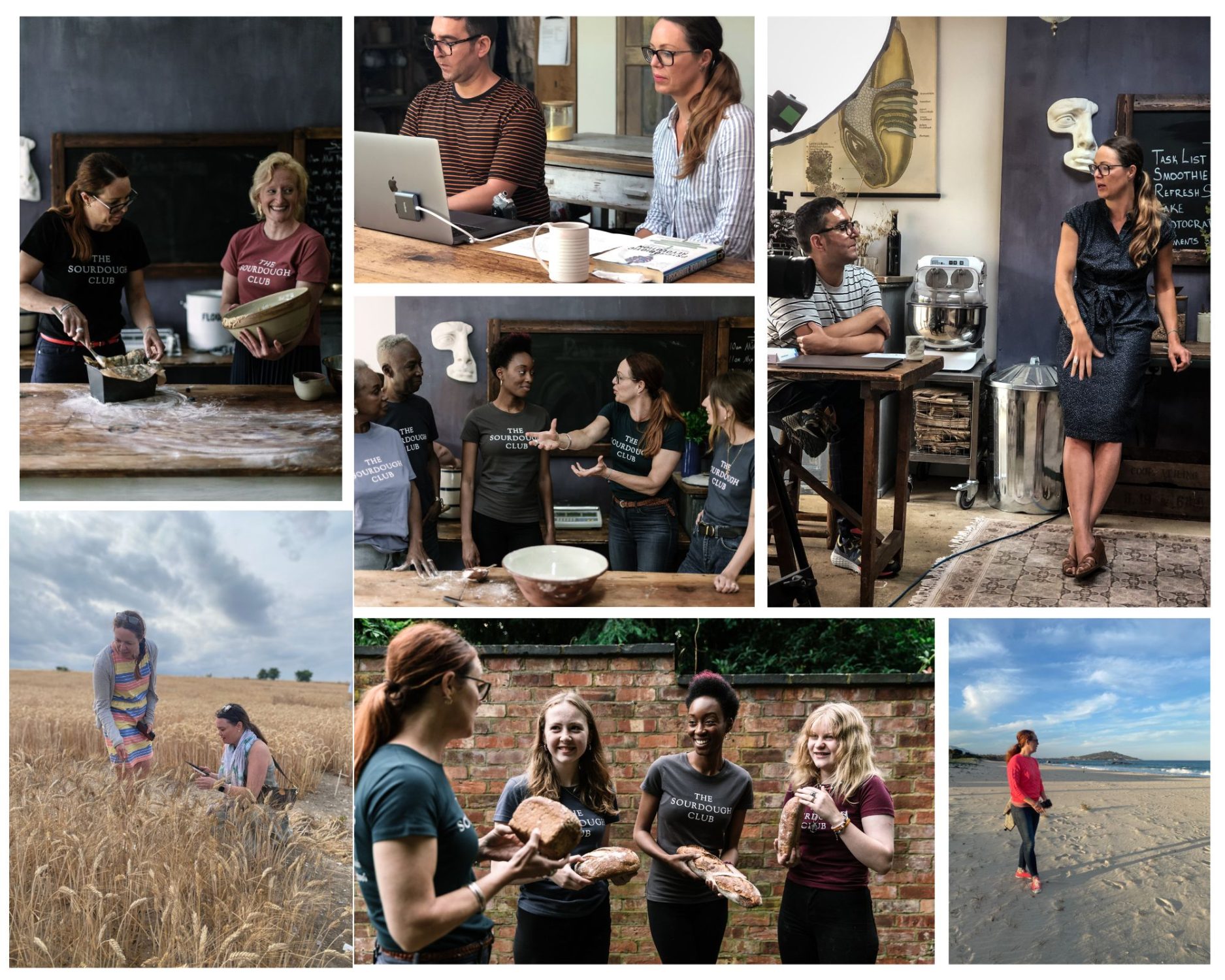 .
Alex still works day to day in the NHS alongside her new role at The Key Clinic and has taught medical students at Cambridge University and trained in  Functional Medicine. The core of her work is based on using evidence-based medicine holistically to get to the root cause of disease, while her special interests lie in gut health, sports performance and chronic fatigue.  She has transformed her long-standing irritable bowel syndrome and stopped all prescription drugs using simple nutrition and lifestyle principles. With this experience, she has a huge passion for helping others gain control of their health from the inside out.
Alex has extensive academic experience from Academic Fellowships in both Clinical Pharmacology and Primary Care. During this time, she was involved in anything from running drug trials to writing review papers to being in charge of clinical training and curriculum development in General Practice at Cambridge Medical School.
The Sourdough School
I met Dr Davidson, and we clicked immediately. I learned that her enthusiasm for bread started when she was just 16 and began work at an in-store bakery to fund her gap year… she remained there for 6 years of medical school (the only female among 28 men!). She has continued to experiment with baking at home ever since. She says that she finds the meditative flow and creative process of sourdough baking a real stress relief and great pleasure in her life. Away from the kitchen, Alex is a keen road cyclist and interval training enthusiast- all the more since the happy sourdough accidents are becoming increasingly successful!
We wish her the very best in her new role and hope to see her popping into the school to hang our and baking as part of the family.