Dr Elisabeth Philipps PhD BSc (Hons) BSc Nutr Med AFMCP NNA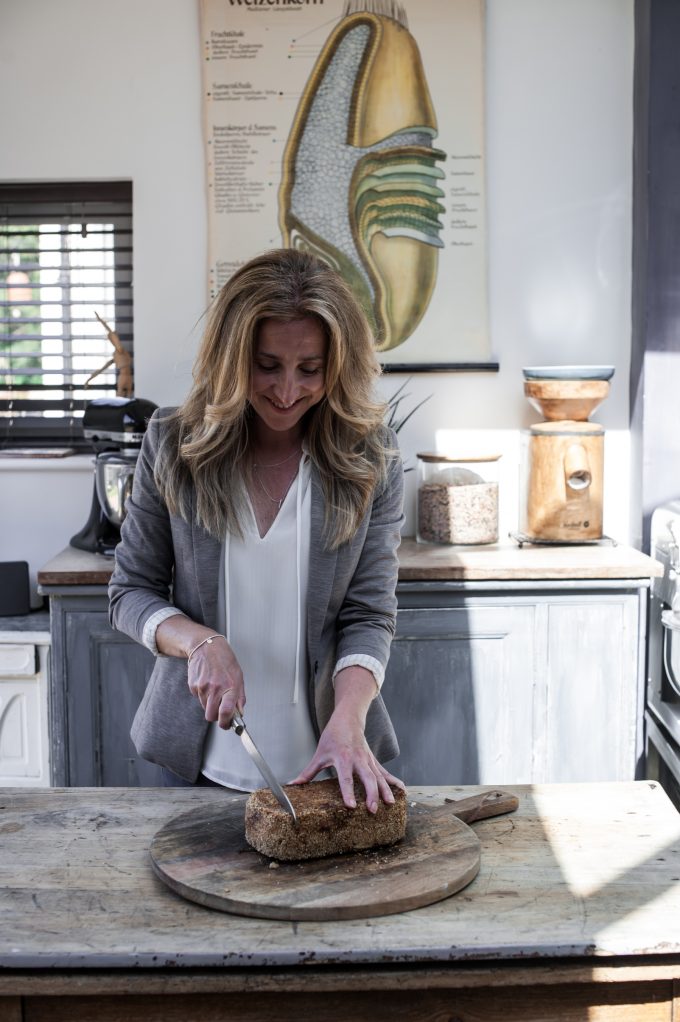 Our In-house Nutritionist
'Good health is contagious!' And Dr Elisabeth Philipps loves nothing more than to share her knowledge and clinical and personal experience about how to improve and maintain great health. After all, health is not merely an absence of illness and symptoms; Elisabeth firmly believes and practices the philosophy that health is a state of wellness requiring balanced connections from the energetic and cellular level, right through to the whole body state. And the health of the gut and balance in the gut microbiome is what connects these levels.
In the beginning…
Dr Elisabeth Philipps started her fascinating journey into her health and wellness career (or some would say vocation) as a young girl. She was relentless in her pursuit of understanding not only how the body works, but also why. During a seminar presentation at an international Functional Medicine Forum at the Royal Society of Medicine in London she told the audience how, as a child, she would drink copious amounts of squash then bounce vigorously up and down on her bed to hear the liquid sloshing around inside her stomach because the process of digestion already fascinated her! It was this presentation that Vanessa watched on YouTube, and, liking Elisabeth's quirky story and her warm communication style, she got in touch and invited her to the Sourdough School to chat further…
…the rest, as they say, is history. Elisabeth and Vanessa are kindred spirits and quickly forged a firm friendship based on their love for changing the blueprint of health by rigorously researching and promoting health-promoting foods such as sourdough.
Neuroscience to Nutritional Medicine
Elisabeth quickly progressed from understanding how digestion worked through her unique childhood experiments, to gaining a Biomedical Science place at King's College London, where she studied and carried out research with Professor Giovanni Mann's laboratory studying diabetes and blood sugar effects on the cardiovascular system. She then specialised and gained her BSc (Hons) in Neuroscience.
And it was the brain and nervous systems, and all their complex connections and functions throughout the body, that hooked Elisabeth during her studies and research at King's. She continued her drive to further the understanding of the role of the brain and central nervous system function in health and disease, by completing her PhD (DPhil) at Oxford University in the Anatomical Neuropharmacology Unit. Elisabeth was in her element in this academic research environment and during 3 years of a complex but widely relevant medical PhD, she enabled a wider understanding of how certain types of receptor proteins assemble in the brain, linked to furthering our understanding of neurodegenerative diseases such as Alzheimer's disease – a world first!
As a published and recognised scientist, Elisabeth continued to further her neuroscience research by working with her esteemed medical scientist colleagues at the world-renowned Merck Sharp & Dohme neuroscience research centre where she led teams researching neural pathways and networks involved in anxiety, sleep, schizophrenia and Alzheimer's disease.
But Elisabeth was not entirely happy with her purely scientific/medical route forward. Her research was relevant and would ultimately make a difference to people's health but not in a way that she could personally witness. She was also well aware that the brain was not the whole picture to improving health and wellbeing. She wanted to look beyond the neuroscience arena and satisfy her quest to promote health to the masses.
She then suffered a catastrophic change in her own personal circumstances due to ill health. And with this situation forcing her to reevaluate her life she did was she knew best and started researching – this time how to recover from Chronic Fatigue Syndrome (CFS).
And it worked.
A change of direction
Elisabeth put her energy and understanding into researching nutrition and lifestyle approaches from scientific, naturopathic and energetic angles and through this holistic approach, her ever-evolving understanding of health blossomed. By persevering with changing her diet, coupled with energetic and lifestyle changes, Elisabeth found the connection between nutrition, gut and brain health residing in the gut microbiome. She felt like a major missing piece of the jigsaw puzzle of her understanding of health was finally in place.
"Reading about the gut-brain axis for the first time whilst studying Nutritional Medicine was like a lightbulb moment for me" says Elisabeth, "I truly felt like I had the missing link with which I could start building research and knowledge in this area to help people find their own true state of great health."
She went on to gain a Nutritional Medicine BSc, training with the renowned Nutritional Biochemist Dr Lawrence Plaskett, where gut health and the gut microbiome balance take centre stage – following the principles of Hippocrates, Father of Medicine stating "health and disease starts in the gut".
In recent years Elisabeth has also furthered her professional credentials and qualifications by undertaking Functional Medicine training with the world-leading Institute of Functional Medicine (IFM), where she now works with the Clinical Education team (www.clinicaleducation.org) that brings IFM training to practitioners and medical professionals in the UK.
Dr Elisabeth Philipps & the Sourdough School
Dr Elisabeth Philipps arrived at the Sourdough School in 2019 sharing the same philosophy as Vanessa and the team that true health is a holistic concept and dynamic state where the body's default setting is to be well. However, in this day and age, and with the advance of mass food production, coupled with farming practices that are driving us further and further from the nutrient-preserving, whole food diets we thrive on, this is difficult, if not impossible, for some to achieve.
The exponential rise in non-communicable diseases including diabetes, depression and IBS comes as no surprise to Elisabeth with the change in our diets over the last few decades. She's now on a crusade with Vanessa to change how we eat to develop a healthy balanced gut microbiome that underpins health, and achieving this through raising the quality and diversity of one of the nation's favourite foods – bread!
Elisabeth loves nothing better than to translate complex, sometimes dense, research into plain English – making all the latest information and research accessible to all – and she enjoys doing just this for the Sourdough School and Sourdough Club members.
"I'm so excited to be working in such a dynamic, research-driven environment," says Elisabeth, "I feel like I've arrived home."
Advances in neuroscience and gut health are never far from Elisabeth's mind and in the last two years, Elisabeth has become one of the UK's leading experts in the Endocannabinoid System (ECS) and cannabidiol (CBD) products, which she looks forward to incorporating in some of her research projects within the Sourdough School.
Contact Dr Elisabeth Philipps
Dr Elisabeth Philipps runs her own health and wellbeing consultancy where, with her depth and breadth of health knowledge spanning neuroscience, functional medicine, nutrition and bioenergetics, and her friendly, authentic and engaging communication style, she is a well-known and highly sought-after international public speaker on gut and brain health and CBD, as well as Functional Medicine.
Elisabeth is passionate about teaching (another good fit at the Sourdough School!) and developed a functional medicine hub providing online nutrition courses available to all through nutrihub (www.nutrihub.org).
She also advises health and wellbeing companies around their product development (from healthy foods to food supplements) and education content, as well as researching and writing on gut and brain health and CBD for national publications and journals. She is regularly sought by the media for her expert comments and articles and has contributed to many corporate wellbeing programmes supporting employee health.
For any consultant, speaker or author enquiries or just to say hello and join her on her health, sourdough and CBD adventures then please connect with her via Instagram @drelisabethphilipps