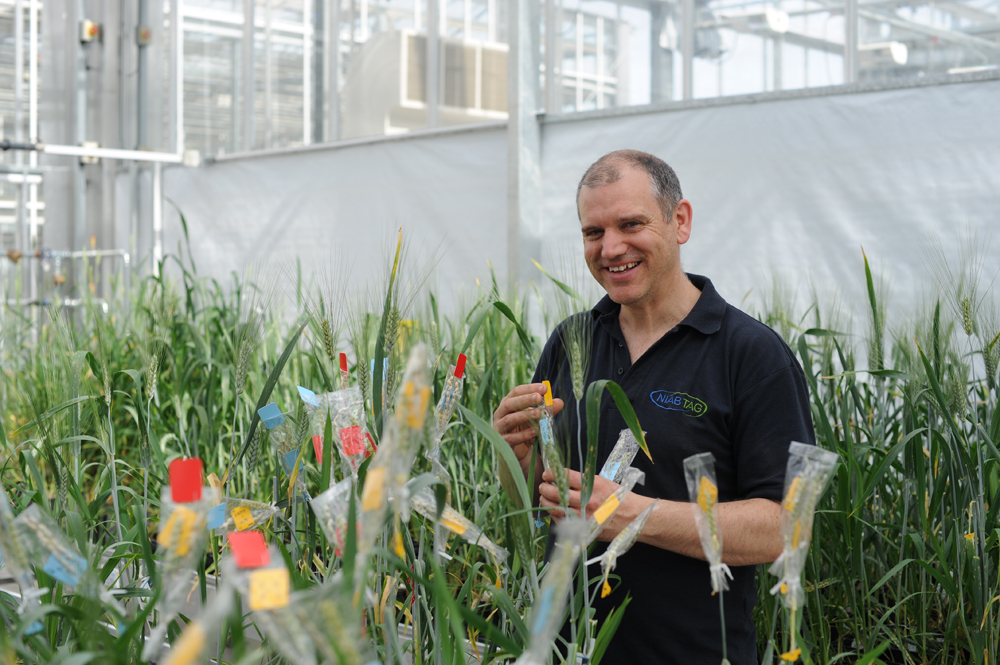 Dr Phil Howell is a Plant Breeder at the not-for-profit crop science research organisation NIAB in Cambridgeshire in the UK.
Phil grew up in Worcestershire, in a large family with many links to farming and growing. After graduating from Cambridge in 1992, his career in crop genetics and breeding has included spells in academic research (John Innes Centre, Norwich 1992-97), commercial wheat breeding (Syngenta, 1997-2006) and since 2007, working as a research breeder for NIAB.
Phil's research at NIAB has focused on broadening the genetic base of crops, including capturing useful diversity from landraces and the wild relatives of wheat. Currently, he is active across several crops including wheat, barley, legumes, oilseeds and fibre crops, striving to improve yield and quality whilst reducing inputs of pesticides and fertilisers. He lives on the edge of the Cambridgeshire Fens with his wife, teenage son, two unruly dogs and unkempt garden, and has been working with Vanessa and the Sourdough School since 2015.
Dr Phil Howell is a guest lecturer on the topic of wheat breeding and genetics at The Sourdough School for our Prescribing Baking as Lifestyle Medicine (BALM) Diploma course:
Wheat Breading and Genetics – 4 part lectures
Web www.niab.com
Facebook NIAB
Twitter @breederphil @niabgroup
You can read more about Dr Phil Howell and the Sourdough School here in our article The future of bread: heritage wheat