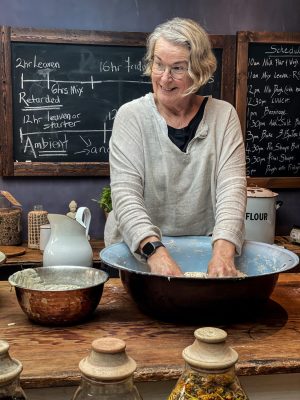 The Dr Annie Elliot Awards Programme
This award is open for our Diploma in Prescribing Baking as Lifestyle Medicine.
Have you ever wanted to change the world?
If you change the world for one person, then you have changed their whole world.
This is why we created the BALM prescription licence.  This empowers healthcare providers to prescribe BALM clinically. Unless the knowledge we share is passed forward, what we do here doesn't fulfil its purpose. Our Systems Change Programme
Applications Open:  20th August 2023. Applications close: at midnight on 14th September 2023
Successful candidates will demonstrate a clear understanding of the needs of their community and demonstrate how they socially prescribe BALM to their patients.   We are looking for passionate advocates of lifestyle and preventive medicine to underpin your approach to your practice.
Scholarships are subject to the Sourdough School Terms and Conditions of business.
In Memory of Dr Annie Elliot
The awards are offered to honour of a remarkable person who was a part of our community – Dr. Annie Elliot. As the first General Practitioner to complete the Diploma, Dr Elliot embodied everything one could hope for in a student. She was brilliant, humorous, tenacious, determined, and generous with her knowledge. She was unafraid to try new things and was driven by an insatiable curiosity.
Dr. Elliot was a beacon of community spirit, always baking bread for everyone – friends, patients, neighbours – and sharing it with love. She pushed the boundaries of what we thought was possible in our programme and always encouraged us to strive for more.
She was the type of person who not only made a lasting impact on me as an educator but also on her fellow students. Her vibrant personality, her enthusiasm for learning, and her kindness are deeply missed. We remember her laughter, her insightful questions, and the way she could light up a room with her passion for baking and learning.
In late spring 2023, we were deeply saddened by the news of Dr. Elliot's passing. Her absence is profoundly felt in our community, but her legacy continues to inspire us.
In recognition of her invaluable contribution to the BALM programme, we have created the Annie Elliot Award, with the permission of her family. This award will be given to General Practitioners who embody the same tenacity, determination, and generous spirit that Dr. Elliot demonstrated throughout her time with us.
Dr. Annie Elliot was more than a student; she was a friend and an inspiration. As we remember her, we also celebrate her life and the positive influence she had on all of us. Her spirit will continue to guide us in our journey to foster learning, community, and love for baking sourdough.
Thank you, Dr. Elliot, for everything you brought to our community. You are greatly missed, but your legacy lives on.
Applications are now open and for Healthcare Professionals to apply for a scholarship, award, or grant for our online Diploma in Prescribing Baking as Lifestyle Medicine.
Apply Here
FAQ's
Why we created the awards to help other to be the change?
A lifetime of understanding
Thirty years ago, in 1992, two events happened in the same week. I ate my very first Green and Blacks chocolate bar. I savoured and celebrated each piece of a farmer cooperative fairly produced chocolate. The same week I was part of a group helping to collect and analyse data in the psychology department for one of the largest food and beverage groups in the world. Our work was on decision-making at the point of sale.  The purpose of the study was to provide evidence of how to manipulate human stress responses to elicit a favourable response to maximise profit. We ran focus groups and product tests to determine the most favourable outcomes. Witnessing first-hand the extensive research on how to influence free will was chilling and gave me a unique insight into how the global food giants were consciously subverting public health.
I have always known that the food industry creates refined food that is more addictive than cocaine. Ultra Processed food manufacturers make foods, and baked goods specifically with bliss points to be so irresistible that it has hijacked our brain chemistry, often advertised to the poorest people and minorities.
As I learned more, I realised that we are starving and harming the microbes in our guts that produce the metabolites that our brains and bodies need to function.  This isn't just food injustice. This is slow-motion genocide, as our food system is also one of the main drivers of climate change.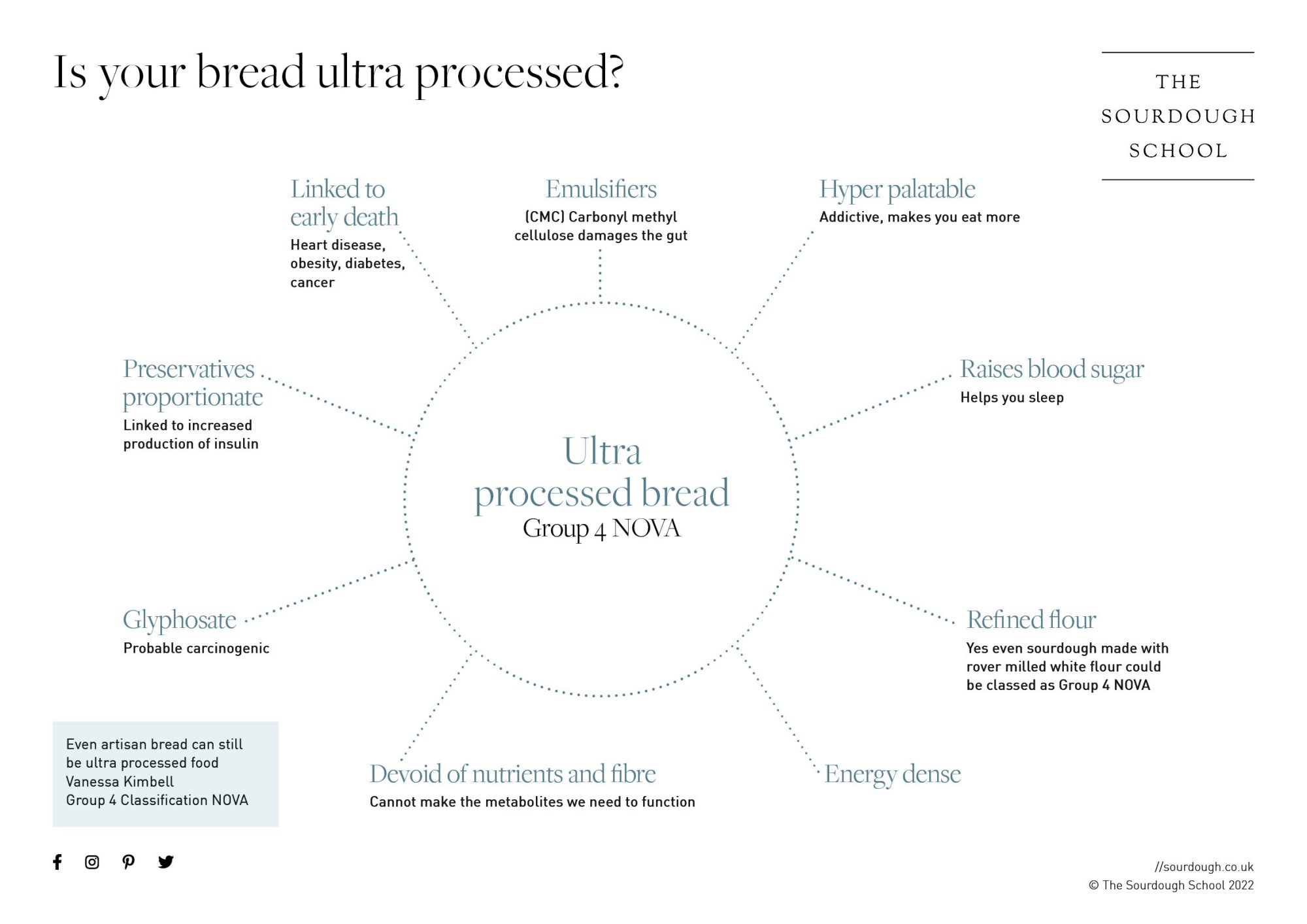 The Awards are to help the people that want to be part of the change to join the systems change programme.
We created the Awards to make our systems change programme affordable to join for people who want to join but need some financial help to be able to participate.
Apply for a 50 % Social Discount Award
Apply for the 100% Award?
Please fill in this application:
Annie Elliot: Award Application for General Practitioners and Medical Consultants
Applications are now open for GP's Healthcare Professionals to apply for a scholarship, award, or grant for our online Diploma in Prescribing Baking as Lifestyle Medicine.
The Annie Elliot Award is a substantial financial assistance package designed to make the BALM Diploma more accessible to Healthcare providers:
We are pleased to invite applications for our exclusive award, designed specifically for medical professionals committed to the advancement of the BALM protocol. This opportunity is open to:
General Practitioners (GPs): Physicians specializing in family medicine, primary care, or general practice.
Medical Consultants: Medical specialists providing expert advice and consultation in specific fields
The wards are for practitioners who are dedicated to their professional development in the field but may require some financial support. It is recommended to review the specific eligibility criteria and application processes for both parts of the award to ensure the best possible chance of success.
The awards are part of our Systems Change Programme and a belief in making knowledge more accessible and sharing a way to bake to improve health.  
What makes a successful applicant?
The section " How will you use the knowledge once you have graduated?" asks you what you are proposing to do with Baking as Lifestyle Medicine and why this is important to you. Here are our tips for successful applications:
Successful candidates will demonstrate a clear understanding of the needs of the patients in their community and propose how they will apply the knowledge of Baking as Lifestyle Medicine to their practice.
We suggest that you provide a clear rationale, including who you feel that you will be prescribing for and why you are motivated in particular to work with Baking as Lifestyle Medicine.  Please include specific aims and well-defined criteria of how you will apply the knowledge.
We recommend that you take time to write this and then cut copy paste it into the form.  Please keep this concise and make it as easy as possible for us to understand, and remember to include which country you are in, if you are not UK based.
Acceptance
Should you be accepted on the course you will sent a voucher to the value of your award, and be invited to enrol via the standard course booking process.
Unsuccessful applications are reviewed and deleted after 3 months.
We have limited spaces on our programmes, we therefore ask that in applying below you agree:
To pay any fees outstanding by the 30th September.
Agreed not to accept an award if you cannot fully commit to the programme.  We have a limited number of places, so before applying please check out the number of hours required for the course you are applying for.
You understand that the scholarship programme is for online courses only, and discounts cannot be transferred to in-person courses.
Understand that scholarships and bursaries are subject to the Sourdough School Terms and Conditions of business.
How does BALM Protocol work?
We take immense pride in our awards, totalling four times our turnover last year, a testament to our dedication to the community.
The BALM (Baking as Lifestyle Medicine) programme offered by The Sourdough School operates as a social enterprise, embodying a living syllabus that is continuously evolving and growing. Shaped by ongoing research, feedback, and lectures and tutorials are delivered by many people.  With contributions from a diverse community of experts, the programme offers a unique, multidisciplinary, and evidence-based approach to lifestyle medicine through baking. Our commitment to broadening access to education and promoting inclusivity is demonstrated through our awards programme, providing scholarships and bursaries.
Graduates of our BALM diploma course are empowered with a prescription license.
A prescription licence enables graduates to prescribe BALM vouchers for social prescribing to their patients via The Sourdough Club. This means the benefits of our programme extend beyond the immediate participants, reaching patients and the wider community.  - We have given over £75,000 of social prescription memberships from The Sourdough Club.
Through our unique and ever-evolving BALM programme, The Sourdough School is leading the way in demonstrating the transformative potential of baking as a tool for lifestyle medicine. Our commitment to providing accessible, evidence-based education and supporting our students to bring about systems change in their own practice contributes to improved health outcomes and well-being in the community.
Our course delivery is flexible, accommodating various learning preferences and geographic constraints. We offer both in-person and online courses, enabling accessibility and convenience for all participants. The curriculum combines lectures, tutorials, practical baking sessions, and regular live support sessions through The Sourdough Club, ensuring a comprehensive learning experience.
Engaging
What sets the BALM programme apart is its engaging, conversational style, encouraging participants to partake in inspiring conversations that motivate lifestyle changes. This approach ensures that our courses are not just about imparting knowledge but also inspiring action and personal growth.
A critical aspect of our programme is the extensive database of over 700 categorized academic studies available to students as part of their course. This resource allows students to delve deeper into the evidence base supporting the BALM protocol, enhancing their understanding and fostering a greater appreciation for the science of baking and its impact on health.
Contributions to the course from various leading experts in their respective fields add richness to our programme. They bring their wealth of knowledge, real-world experiences, and unique perspectives, creating a dynamic and engaging learning environment. Through this collaborative approach, our programme continually evolves in response to new insights, research findings, and the diverse needs of our students.
Which Applicants do we award Scholarships and Bursaries to?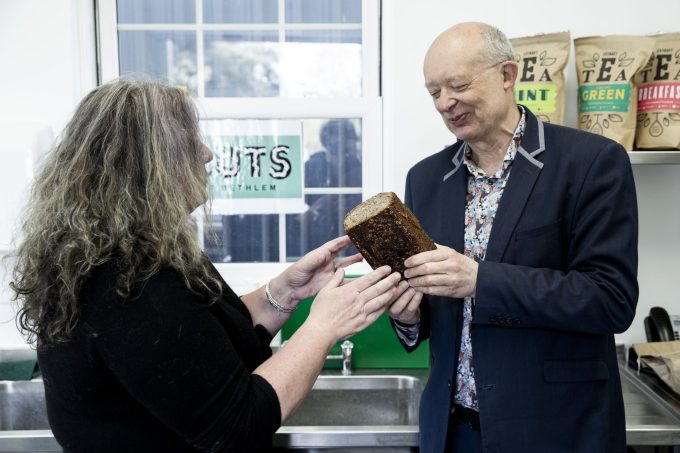 If you are applying for an award, then it is useful to understand that the programme seeks applicants who can use the BALM principles to create a significant impact.  Whether you come from the healthcare sector, industrial baking, or a baker in the local community. The focus is on empowering individuals to make a tangible difference in public health outcomes through the transformative power of baking as lifestyle medicine.
The most suitable AWARD applicants would be those who can demonstrate the following:
You have the capacity to Influence Health Outcomes: The ideal award recipient would have a platform or position that enables them to directly influence health outcomes on a significant scale. This might include professionals such as healthcare practitioners, dieticians, GPs, oncologists, and other medical professionals or social prescribers who have the ability to implement and prescribe the BALM framework within their practice.
Bakers and Bakery Operators: Bakers who own, manage, or work in a bakery  - from a small community bakery to a large industrial bakery  - all professional bakers are excellent candidates. They have the potential to apply the BALM principles in their practice, transforming the production and delivery of bread on a public health scale.
Potential for Systems Change: Those who can articulate a clear plan for how they will utilize the BALM framework and prescription license to affect systems change within their sphere of influence. GP surgeries, Applicants should detail how the AWARD will help them introduce BALM principles into their work, alter existing practices, and promote healthier outcomes in their communities.
Commitment to the Community: Applicants who show a clear commitment to enhancing their community's health and well-being. They should demonstrate a willingness to go beyond their immediate responsibilities and use the BALM framework to improve their communities' health outcomes.
Alignment with BALM Values: The ideal candidates are those who align with the core values of the BALM programme. This includes a commitment to evidence-based practice, an emphasis on regenerative agriculture, a dedication to promoting gut health and environmental diversity, and a belief in baking as a tool for systems change.
Home bakers who wish to learn baking as a lifestyle medicine are encouraged to apply for a social discount to The Sourdough Club membership. While they may not have the same scale of influence as those in the healthcare sector or industrial baking, their passion for baking and commitment to improving their own and their family's health aligns with the values of BALM.