POLICY STATEMENT
Baking as Lifestyle Medicine is about happier, stronger communities so that people have better lives. There are statutory requirements detailed under the following legislation:
The Equality Act 2010, which introduced the public sector equality duty and protects people from discrimination
 The Equality Act 2010 (Specific Duties) Regulations 2011, which require schools to publish information demonstrating how we are comply with the public sector equality duty and to publish equality objectives
Although The Sourdough School is a privately owned company, we nevertheless have an approach to equality, diversity and inclusion action plan goes beyond the statutory requirements, and in developing our policy we have considered The Equality Act 2010. We review our policy annually.
We do this by:
 Always trying to do what is right
 Trusting that our students and members hold with the values we stand for
 Teaching, sharing, and supporting what we know makes the difference in the way people approach their bread
h2>Openness, fairness and transparency.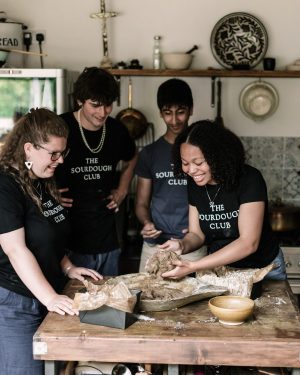 Doing what is right means acting with integrity and making sure that we are acting in the best interests of others.  It is about being honest, open and transparent.
Equality of opportunity is fundamental to Baking as Lifestyle Medicine.  Our values are about equality and fairness of opportunity for all is a basic right.
We are a small company, but we are fully committed to eliminating unlawful and unfair discrimination and values the differences that a diverse workforce brings.
The Sourdough School, and club do not discriminate because of age, disability, gender identity or reassignment, gender dysphoria, transgender, marriage and civil partnership, pregnancy and maternity, race (which also includes colour, nationality and ethnic or national origins) or belief, or religion, sex or sexual orientation.
As an educational establishment, we educate not only our pupils, but our team and the communities we serve. It is our job to build a culture where differences are celebrated, valued, understood and respected.
Please click below for more information on our Equality, Diversity and Inclusion policy
1 Purpose Of Our Policy
This policy represents a commitment to a common set of values and objectives
Our policy ensures transparency, assists in the performance of this duty.
We have used the guidelines of the Equality Act 2010 Regulations 2011 (Which requires public authorities, to publish, quality objectives, and to provide information to demonstrate compliance with the public sector equality.)
We are committed to advancing and achieving equality of opportunity for all.  We believe that bread that nourishes is a fundamental human right and we believe that everyone is entitled to equality of opportunity.  We have even named our bread as Diversity Bread ®
All team members, club members and students are responsible for the promotion and advancement of this policy. Any behaviour, actions or conversation that transgress the policy will not be allowed and will be subject to our Disciplinary Policy and Procedure.
H
2 Roles and responsibilities
As a small business, designated member of staff for equality is Vanessa Kimbell and she is happy to discuss any issues and how any issue is being addressed. Any suspected breaches are investigated and managed swiftly, effectively, fairly and consistently.
We publish this policy to ensure that that everyone is aware of this policy and associated procedures. The team will also ensure that this policy is implemented fairly and consistently, and to ensure that this policy is fairly and equitably Vanessa is happy to give guidance, clarification and support as and when required.
Anyone Involved with the Sourdough School or Club must promote equality and diversity, and they must actively respond to any incidents of unfair discrimination related to protected characteristics perpetuated in any communication.  We expect that suppliers and any organisation dealing with The Sourdough School respect others in their language, behaviours and actions and they must adhere to our equality and diversity policies, procedures and practices.
3 Equality, Diversity, and Inclusion  
3 Equality, Diversity, and Inclusion
The Sourdough School is committed to:
Promoting equality and diversity in all our policies, procedures and guidelines
Delivering high quality Baking as Lifestyle Medicine Knowledge that meets the diverse needs of our students, and members.
Ensuring anyone with a protected characteristic as described within the Equality Act 2010 and does not experience discrimination
Foster good relations across all characteristics, between people who share a protected characteristic and people who do not share it.
3. 1 How we encourage openness, fairness, and transparency
6 ways we encourage openness, fairness, and transparency
We do our utmost, within available resources, to remove any barriers which limit or discourage access to The Sourdough School or club.
We take effective action immediately to provide information and encouragement and support to individuals and groups whose may been limited be stereotyping or using cultural misconceptions.
We ask that all our team members follow policies and procedures that are fair, transparent and in line with our culture and ethos, and our legal and statutory responsibilities.
We ask that we ensure our communications are fair and polite, but we point out wherever possible any decisions, behaviours and actions align with our ethical leadership framework, in a supportive non conformational way.
We try to actively advance equality of opportunity
We create recipes and approaches to our recipes that celebrates a diverse society
Our community promotes good relations.
At all times we eliminate all forms of unfair indirect and direct discrimination, bullying, harassment, by having an open policy we hope that we can set any misunderstandings straight as soon as possible to avoid any unnecessary distress.
The policy applies to all and underpins all The School and Club policies and procedures.
3.2 Supporting Neurodiversity
Encouraging people to bring their whole, authentic self to work and school, with the knowledge that we value difference and diversity. As Vanessa is neurodiverse, we have an open policy of sharing this information, as challenges from ASD, ADHD symptoms and dyslexia, are given support,
Avoiding Ableism Through Organizational Education
In order to be inclusive of those with less visible disabilities, we ensure that we have an open policy of disability awareness and make sure that we show sensitivity to all team members.  We do not tolerate ableist language choices that may unconsciously discriminate against team members with disabilities.
To avoid accidental ableism and increase accommodation, we try at every opportunity to educate our team members and out suppliers and community (individually and collectively) on some of the most common misperceptions about disabilities.
Flexible working
Mental fatigue and ability to focus certain times of day may be an issue for those identifying as neurodiverse.  We record our live sessions so they can catch up when they are ready, and wherever possible we allow people to self- schedule around their optimal times of productivity as we know this is of great benefit.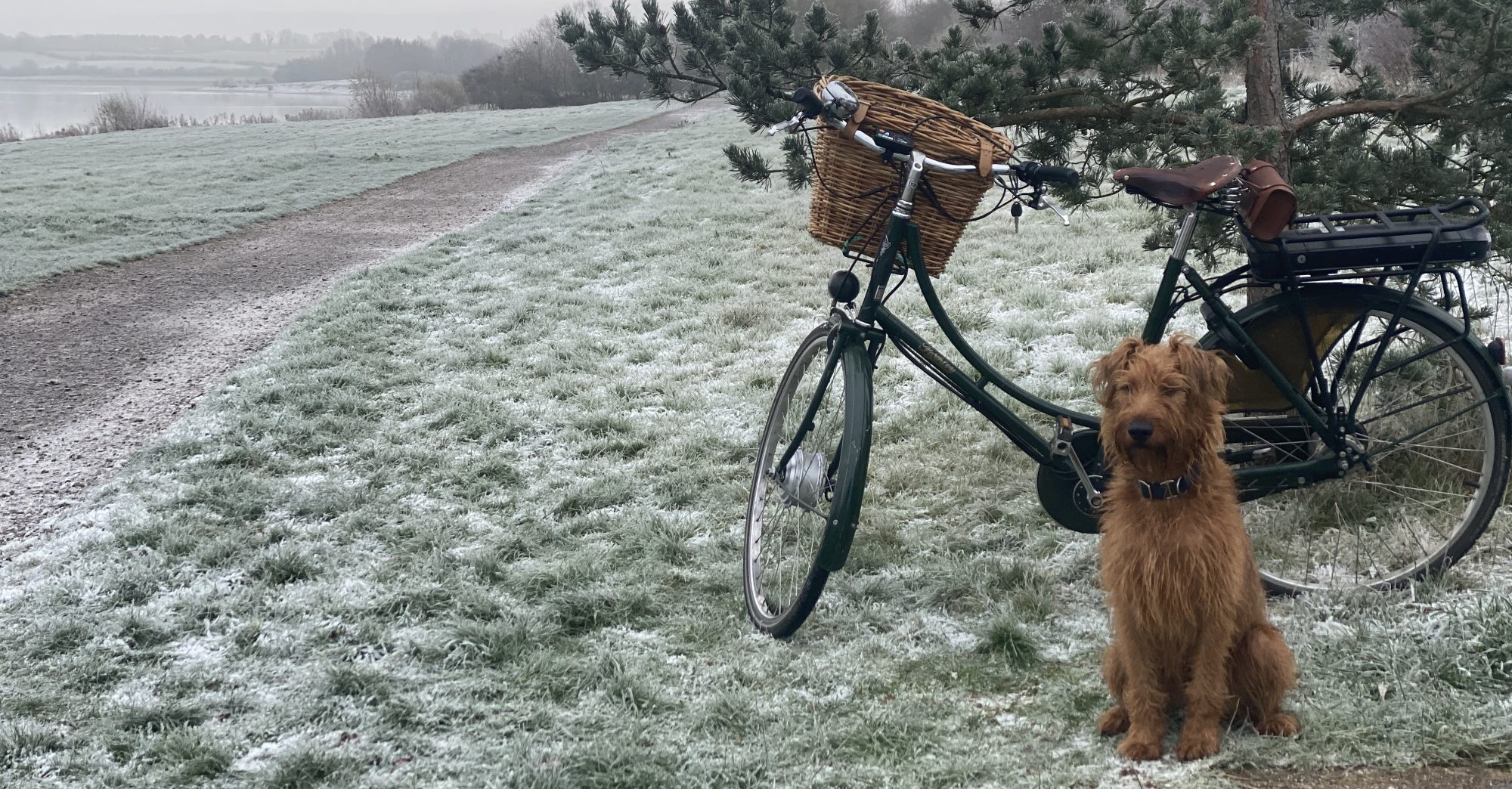 We Encourage Screen Breaks and taking time out
We are very fortunate to have Arlo who is Vanessa's Service dog and so while screen breaks and check ins are important to reduce risks for all team members, for any individual with autism and/ or ADHD, the potential risk is increased. Hyperfocus for these neurotypes lead to overworking and so one of Arlo's jobs is specifically to encourage Vanessa and anyone else at The Sourdough School to step away from the screen, walk outside get some sunshine and fresh air, and some gentle exercise and he helps to limit consecutive work hours may reduce future risk of burnout.
Sensory overload
The Sourdough School environment is very calm.  The colours and pallet, textures and light have been created over many years to provide a soft light, and a quiet environment that reduces sensory overload.  This is particularly designed to create a peaceful space for anyone with sensory overload, we find that everyone who spends time here feels that this is a magical environment that promotes a relaxed atmosphere.
We also ask our students to bring a non-bright colour apron and avoid wherever possible colours that overload the senses.
3.3 Support for Women
Women
A proactive approach to makes sure everyone feels supported, including women doing the courses and team members.
Mindful of Menopause
We are committed to supporting women during menopause
The things that make The Sourdough School a menopause friendly workplace
Open conversations to help raise awareness and understanding of the menopause and its symptoms and addressing any stigma.
A workplace that empowers anyone to ask for support.
Flexible working available to allow time out
A flexible clothing policy.
Fans and good ventilation in the school and the offices
Clean, well-equipped, and comfortable toilet facilities with washing facilities and deodorant in case anytime needs to freshen up
Cold drinks and water always available (and tea and coffee and wine too!)
Quiet workplace rest areas, and the garden to sit quietly in.
Lunch is made by Vanessa for everyone most days.
Supporting Mothers
The Sourdough School has been created by Vanessa, who began The School when her children were very little. With 3 children and a business to run Vanessa is more than aware of the demands made on mothers, so we are a friendly and comfortable place for mothers. We try with all people connected to The Sourdough School, from suppliers and team members, club members and students to ensure that we are as flexible as possible to allow mums to do all the things that are needed of them whilst still being part of the Sourdough School.
4 Our Duty
Both The Sourdough School, and The Sourdough Club is aware of its obligations under the Equality Act 2010 and whilst we comply with non-discrimination provisions, we actually aim to actively encourage a positive culture where we go above and beyond any legal and statutory requirements to ensure we operate in a climate where difference is valued and understood, and where everyone experiences equal opportunities so that everyone feels part of an inclusive community.
We promote tolerance, friendship and (although we are not religious,) we celebrate all religions and cultures through different aspects of our baking in courses, online and in our books. This includes breads and recipes that are from many different cultures, and different religious celebrations, however we are also aware of not crossing the boundaries of inappropriate or unacknowledged adoption of an element or elements of one culture or identity by members of another culture.  Vanessa is keen to ensure that bread culture is not replaced by dominant accepted bread popular culture.
Going above and Beyond
Vanessa teaches that while baking can connect people and serve as a way to learn about experiences outside our own, we must be mindful that we need to be humble, stay curious, and be willing to change.  We must also dig a little deeper. So Vanessa's approach of The Sourdough School is sharing whilst always fully acknowledge the source of knowledge and wherever possible link to the origin of the recipe.
Wherever possible ask the person who has shared their approach to share the information themselves ( if they are not camera shy .. ) For this reason Vanessa uses her communication skills and photography to ensure transparency, and any changes to a recipe ( perhaps due to ingredient availability or fermentation mentions) are acknowledged as such.
We also invite external guest speakers to contribute
5. Objectives
Our objective are to increase participation from all walks of life,- we have an awards programme that we run to help with this.
We also encourage increased understanding between religious groups through food culture, baking eating and sharing  bread.  We are a safe inclusive environment and encourage engagement and understanding of differences in the way we approach Baking as Lifestyle Medicine
We also acknowledge the inequalities and challenges women at work face, and look to reduce those inequalities and challenges, increasing understanding through education, signposting and support wherever possible, and also through empowering through nutritional support and knowledge.
We aim to increasing opportunities to learn, including flexible catch-up sections
6.  Breaches to policy
If any team member, club member or student or indeed anyone who is in contact with The Sourdough School or Club feels that they have not been treated in accordance with this policy, they have right of complaint our Complaints Procedure.
7 Monitoring compliance and reviewing
Effectiveness and compliance of this Policy will be monitored on an annual basis. This Policy and Procedure will be reviewed once a year in December ( the original date of implementation).)
December 2019 Written and reviewed
December 2020 updated and reviewed
December 2021 updated and reviewed
December 2022 update and reviewed