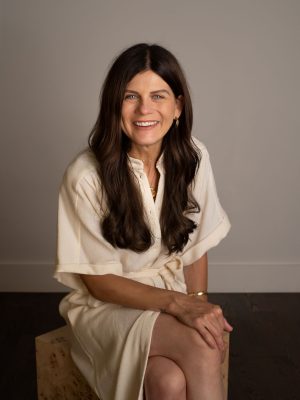 Eve Kalinik is a Nutritional Therapist, Author & Podcaster. She is a registered member of the IFM (Institute of Functional Medicine), British Association for Applied Nutrition & Nutritional Therapy (BANT) and the Complementary & Natural Healthcare Council (CNHC). She also holds a BA Hons degree in Psychology.
Eve's first book BE GOOD TO YOUR GUT was published in 2017 and her second, HAPPY GUT, HAPPY MIND was released in August 2020.
As a specialist in gut health, she believes that having a healthy gut is fundamental to our overall well-being and thriving existence both physically and mentally.
Eve is passionate about having a true love and appreciation of how food makes us feel on so many levels and creates delicious recipes to reflect this sentiment. She is also an advocate of supporting a regenerative and sustainable agricultural food and farming system with a particular interest in soil health.
In August 2021, Eve and her co-host Rosemary Ferguson launched their podcast 'The Wellness Breakdown' that aims to separate health fads from fiction by putting themselves in the hot seat.
Eve regularly hosts interactive workshops, talks and retreats with corporate organisations, high profile media, brands and wellbeing companies.
She writes, and is often quoted, on the subject of food, nutrition and wellbeing for media platforms and newspapers including THE TELEGRAPH, THE TIMES, STELLA, GQ and VOGUE. Eve also regularly features as one of the tutors for THE GUARDIAN MASTERCLASSES.
Eve is a guest lecturer on the topic of irritable bowel syndrome (IBS) and sourdough at The Sourdough School for our Prescribing Baking as Lifestyle Medicine (BALM) Diploma course:
Can you really eat bread if you have IBS?
Sourdough and IBS In Conversation
In Conversation – Sourdough, gut health and IBS
You can follow Eve on Instagram @evekalinik Facebook @evekaliniknutrition  and Twitter @evekalinik