Learning Objective
We have to comply with many different Health and Safety procedures, GDPR, Privacy, Photography compliance and Confidentiality agreements.  This section covers many of he frequently asked questions.
Can I take Photographs?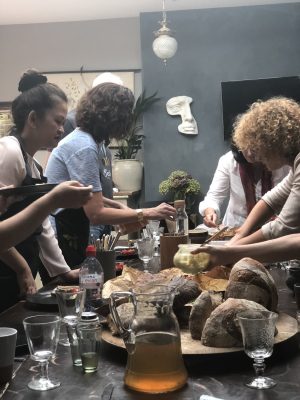 We have to have consent to take photos here at The Sourdough School. We respect that some people prefer to remain private, so please tell us if you wish to remain anonymous. Our policy about sourdough social media is to celebrate and share while respecting the preferences of all students and members of the team here at the school.
We are sensitive to both those who love social media and also those that don't. You are welcome to take photos of the bread, lunch, the school and the garden and other bakes, but please avoid photographing people unless you have their consent.
Vanessa prefers not to be photographed except in some group shots. She is, however, happy to provide a range of photos which can be used within the WhatsApp group.
Photos in the classroom and garden are fine, but not our living space. No photos of Vanessa's children please (unless they expressly give their permission).
Why are there pets at The Sourdough School?
The Sourdough School is situated within Vanessa Kimbell's personal residence.
While the school serves as an educational facility for a substantial part of the year, it primarily remains a home.
Our pets, including dogs and cats, are integral members of our household and contribute to our daily operations in their own unique ways. The dogs, for instance, alert us to visitors, while the cats help keep the premises free from mice, thereby eliminating the need for traps or poisons in our antique property.
Please do NOT fuss the Terrier.
Please note that one of our dogs, a rescue terrier, is not aggressive; however, she is not particularly friendly towards strangers, and she is deeply uncomfortable being touched.  She may look friendly however she has poor sight and is old and she can be threatened.  So while she looks friendly we ask that you refrain from petting or fussing over him.
Allergies
For those with allergies, we make every effort to keep our pets at a distance. However, due to the nature of our setup, we cannot guarantee a completely allergen-free environment. We, therefore, urge you to bring any necessary medication with you, as we cannot assure that the presence of our pets won't trigger any allergic reactions.
Arlo is a service dog.
We strive for a supportive and inclusive environment that accommodates the unique needs of everyone involved. This includes our founder, Vanessa, who has Autism Spectrum Disorder (ASD) and Attention-Deficit/Hyperactivity Disorder (ADHD). Vanessa is accompanied by Arlo, a trained service dog who aids her daily. Arlo is more than a pet; he provides essential support that enhances Vanessa's well-being and ability to provide an excellent learning experience for our students.
We want to assure you that Arlo is not permitted in the cooking or food preparation areas. His presence is limited to the office and the designated relaxation area for students. However, we understand that not everyone may be comfortable with dogs. If you have concerns or preferences regarding Arlo's presence, we kindly ask you to let us know in advance.
Please note that while we can arrange for Arlo to remain outside of specific areas, his absence may occasionally affect Vanessa's stress levels. We appreciate your understanding and cooperation in balancing everyone's needs in our shared space. Our goal is to create an environment where everyone feels comfortable and can focus on the joy of learning about sourdough.
Please do not invite the pets inside or feed them
We would like to clarify that our dogs are strictly prohibited from entering the food preparation areas within the school at all times. Our cats, on the other hand, occasionally display a more independent streak and may venture into spaces where they're not typically allowed. In such rare instances, we promptly guide them back outside.

We kindly ask our guests to refrain from encouraging our pets to enter the school premises, as we have trained them to stay out.
Please do not arrive early.
Before the commencement of each course, our dogs typically spend time in the garden for fresh air.
Safe working practices, Tidiness, Clothing & Jobs
Health and Safety
When you arrive you will be asked to put your personal belongings on the pegs in the bathroom or at the top of the stairs.  The School is a relaxed space for baking and learning. As a small business however, we have to have health and safety procedures so we have an office where all bags, coats, hats and personal belongings need to be stored out of the way.
All students are required to wear an apron and have no rings on their hands unless a simple wedding band.
Whilst baking please have your hair tied back.
We have a separate hand basin for hand washing. This is NOT for washing utensils.
NO personal belongings, clothing or bag in the school except your phone or medicine, please.
Over the years I have noticed that accidents tend to happen when things get cluttered. We have to clear the table several times over the day, and each student has an apple crate as a locker, and is responsible for making sure that their utensils, cup and bowls are washed and put away whilst baking and when finished with.
You will need to keep your working area clear and it is requested that you tuck in stools under the table when baking as people can trip over them.
On arrival for the week-long course, we are all allocated one small job to make sure that the bakery stays ship-shape throughout the day.  It is very calm and comfortable, so we ask that students make themselves at home, but also be mindful of the working space being a safe environment.
Vanessa is St Johns Ambulance advanced first aid trained.
Why Do you need to be medically qualified to Prescribe BALM for some common health issues?
Prescribing BALM is different for teaching BALM. Teaching people to bake is about the practical application of the principles of baking, eating and sharing bread and baked goods in a way that improves and supports physical and mental health - there are a few things that we restrict on for teachers, such as no teaching coeliacs, however for the following conditions only a clinician who has graduated the BALM Diploma can prescribe BALM.
Irritable Bowel Syndrome (IBS)
Cardiovascular diseases
Chronic constipation
Mood disorders including depression and anxiety
Blood glucose dysregulation (e.g., pre-diabetes, insulin resistance)
Obesity or weight management issues
Any other medical or psychosocial conditions where the licensee perceives that the BALM approach could provide therapeutic benefits, such as chronic loneliness.
Individuals with mild cognitive impairment (MCI) or early-stage dementia, as participating in baking activities could help stimulate cognitive functions and provide a sense of accomplishment.
Persons with Chronic Fatigue Syndrome (CFS) or Fibromyalgia as baking could serve as a therapeutic activity.
Individuals in recovery from addiction, where baking could serve as a mindful activity contributing to their recovery process.
Patients with sleep disorders, as the grounding and relaxing nature of baking might aid in establishing better sleep routines.
Carers looking after a patient with cancer or the patient themselves
Patients at risk of bowel cancer, as the extra fibre in BALM is clinically shown to be protective
Patients with Inflammatory Bowel Disease (IBD), subject to following the strict guidelines on retarded wholegrain and the 12-week introduction of wholegrain protocol to ensure that gluten is broken down, reducing potential inflammation from unfermented gluten.
Medical knowledge is required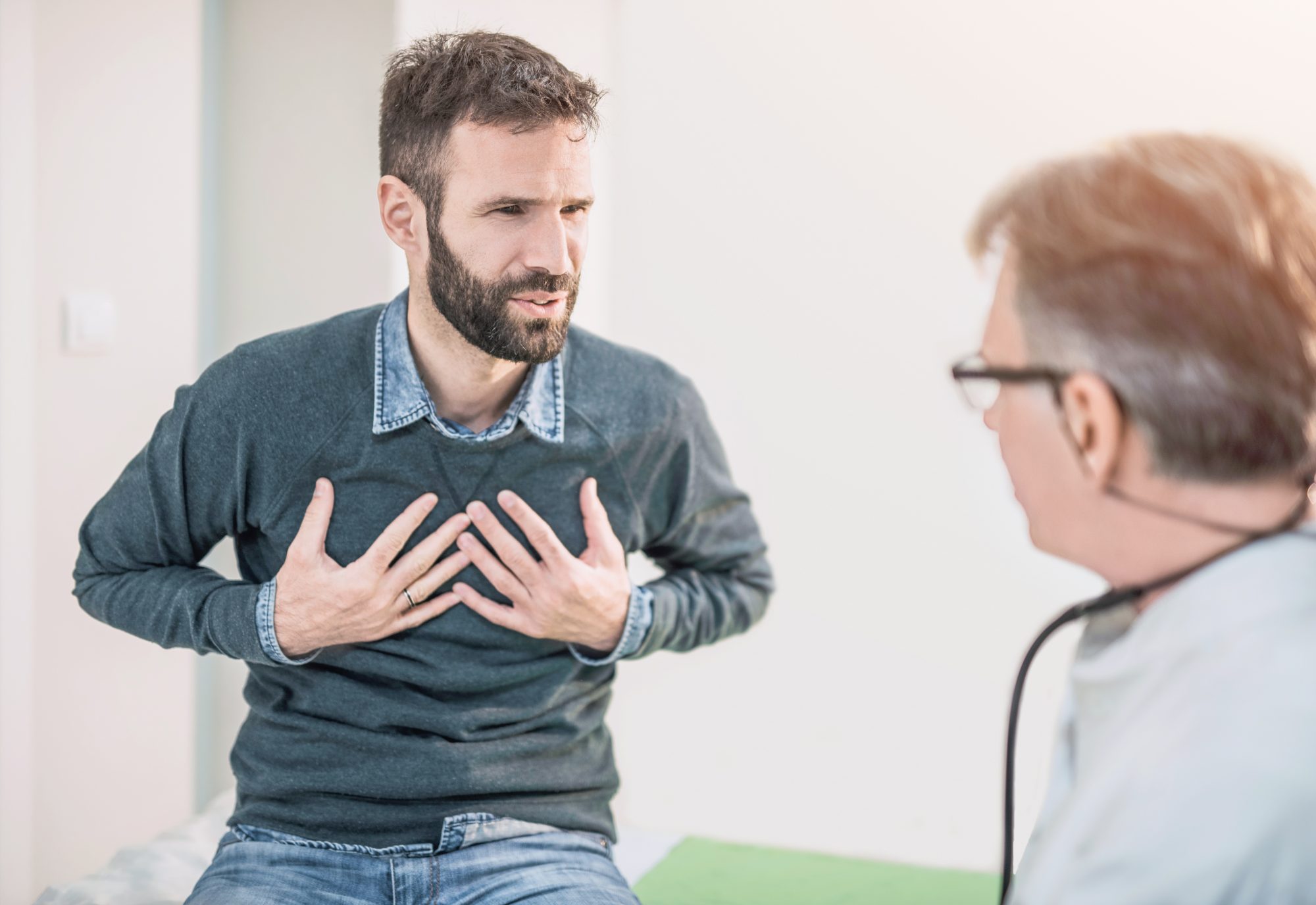 A clinician can differentiate between symptoms that might indicate serious conditions and those that could improve with BALM. For example, they can discern if constipation could be an indicator of bowel cancer, or if a persistent stomach ache might signal ovarian cancer or Inflammatory Bowel Disease (IBD) or if the symptom was more likely to be an FODMAP intolerance or a hormonal issue. Such evaluations are critical when prescribing BALM, as a red flag issue might not be caught by a link worker and it would require a different line of treatment. The BALM Protocol Clinical Compliance means that certain conditions, such as IBD, where fermentation and a change in approach require strict adherence to guidelines such as a the 12-week introduction of wholegrain protocol. There are conditions that can be supported by sourdough but they require the prescriber to know the diagnosis and they advise the patient follows specific fermentation techniques, or choose certain grains, and for example they may need to ensure that the patient avoids FODMAPs or needs extra support for blood sugar balance or they may benefit from a technique that facilitates more gluten being broken down to minimise potential inflammation whist supporting the gut. what we knew was that a clinician's knowledge and expertise are vital to guide patients through this protocol effectively.
Does The Sourdough School have a complaints Procedure?
The Sourdough School Complaints Procedure
The The Sourdough School does have a complaints procedure.
We view complaints as an opportunity to improve for the future, as well as a chance to put things right for the person [or organisation] that has made the complaint.
Our 6-step approach is to:
To provide a fair complaints procedure which is clear and easy to use for anyone wishing to make a complaint
To make sure all complaints are investigated fairly and in a timely way
To publicise the existence of our complaints procedure so that people know how to contact us to make a complaint
To make sure everyone at The Sourdough School knows what to do if a complaint is received
To make sure that complaints are, wherever possible, resolved and that relationships are repaired and apologise.
To gather information which helps us to improve what we do and implement changes to prevent this from happening again.
What is the definition of a complaint?
A complaint is any expression of dissatisfaction, whether justified or not, about any aspect of The Sourdough School
Where do complaints come from?
Complaints may come from any individual, volunteer or organisation who has a legitimate interest in THE SOURDOUGH SCHOOL including the general public if something is perceived to be improper. A complaint can be received verbally, by phone, by email or in writing. This policy does not cover complaints from staff, who should refer to HOPE UK's internal policy on such matters.
Confidentiality and responsibility
All complaint information will be handled sensitively, telling only those who need to know
Overall responsibility for this policy and its implementation lies with the board of Directors
This policy is reviewed regularly and updated as required. Publicised Contact Details for Complaints: Written complaints may be sent to The Sourdough School
Complaints may also arrive through channels publicised for that purpose or through any other contact details or opportunities the complainant may have, such as social media. Complaints received by telephone or in person need to be recorded.
Telephone complaints
The 6 step process for the person who receives a phone or in person complaint should:
Write down the facts of the complaint
Take the complainant's name, address and telephone number
Note down the relationship of the complainant to The Sourdough School  e.g. student, customer, club member, volunteer, sponsor, supplier
Explain to the complainant that we have a formal complaints procedure
Explain to the complainant what will happen next and how long it will take
Where appropriate, ask the complainant to send a written account via the form below so that the complaint is recorded in the complainant's own words
Resolving Complaints
Step One
In most cases, a complaint is best resolved by the person responsible for the issue being complained about. If the complaint has been received by that person, they may be able to resolve it swiftly and should do so if possible and appropriate.  Whether or not the complaint has been resolved, the complaint information should be passed to The Sourdough School Director within five business days.
On receiving the complaint, the Director needs to contact the complainant. If it has not already been resolved, they delegate an appropriate person to investigate it and to take appropriate action. If the complaint relates to a specific person, they should be informed and given a fair opportunity to respond.
Complaints should be acknowledged by the person handling the complaint within five working days. The acknowledgement should say who is dealing with the complaint and when the person complaining can expect a reply.
A copy of our complaints procedure should be attached. Ideally complainants should receive a definitive reply within a month. If this is not possible because for example, an investigation has not been fully completed, a progress report should be sent with an indication of when a full reply will be given.  Whether the complaint is justified or not, the reply to the complainant should describe the action taken to investigate the complaint, the conclusions from the investigation, and any action taken as a result of the complaint.
Step Two
If the complainant feels that the problem has not been satisfactorily resolved at Stage One, they can request that the complaint is reviewed at Board level.
At this stage, the complaint will be passed to the Board The request for Board level review should be acknowledged within five working days of receiving it. The acknowledgement should say who will deal with the case and when the complainant can expect a reply. The Board of Directors may investigate the facts of the case themselves or delegate a suitably senior person to do so. This may involve reviewing the paperwork of the case and speaking with the person who dealt with the complaint at Stage One. The person who dealt with the original complaint at Stage One should be kept informed of what is happening.
If the complaint relates to a specific person, they should be informed and given a further opportunity to respond. Ideally complainants should receive a definitive reply within a month. If this is not possible because for example, an investigation has not been fully completed, a progress report should be sent with an indication of when a full reply will be given. Whether the complaint is upheld or not, the reply to the complainant should describe the action taken to investigate the complaint, the conclusions from the investigation, and any action taken as a result of the complaint.
Illegal practices
The decision taken at this stage is final, unless the Board feels that it is appropriate to seek external assistance with resolution if any illegal matters arise.
Please submit your complaint in this form
Pausing Your Course
In line with our policy of supporting others to achieve their aims, we do not limit the amount of time that it takes to graduate online.  Life and be challenging and circumstances change so we try to be as flexible as possible.
Whilst we do not give refunds, we do offer the opportunity to stop and transfer your course to the following year, in line with our terms and conditions.
To pause your course please fill in this interruption of study below and we will transfer you to next year's course.
Why do I need to agree to Certain legal forms?
There are several forms that you need to fill in to attend the School. Film release forms, non disclosure, and your student registration form.
Refund policy and pausing your Online Course
Our Commitment to Educational Access: Explaning Our No Refund Policy
We are passionate about providing education to as many people as possible, regardless of their financial circumstances. As both a small business and a social enterprise, we strive to use our resources effectively and inclusively.
Each year, we calculate our tuition fees and allocate our scholarships, bursaries, and awards accordingly. This calculation is based on the assumption that once a student accepts a course, they commit to completing it, and the tuition fees they pay are dedicated to implementing our systems change programme.
Our no refund policy, in the simplest terms, is integral to our ability to provide this opportunity to others. For every person who pays for a course, we can extend the training and education to two people who would not ordinarily have the opportunity. This approach aligns with our values of inclusivity and learning accessibility.
Refunding course fees would significantly impact our ability to run this programme. Therefore, instead of providing refunds, we offer the option to pause your course. We've found this to be a supportive and inclusive solution, allowing students to return when they are ready without financial loss.
For the 2022/23 Programme, we generated £50,000 in revenue and awarded £150,000 worth of scholarships and awards. To continue operating and providing these opportunities, we cannot offer refunds. This is why we have a strict application process and require all applicants to fully understand and agree to our no-refund policy.
If unforeseen circumstances arise and you are unable to continue with your course at this time, we can pause your course and re-enroll you the following year. We believe this approach respects both our commitment to providing educational opportunities and our students' varying life situations.
Thank you for understanding and supporting our mission to make sourdough education accessible for all.
To pause your course, please fill in this interruption of study below, and we will transfer you to next year's course.
How we use your fees to run our Social Enterprise