Learning Objective
The BALM protocol closely aligns with Blue Zone principles, emphasising a holistic approach to health and wellbeing, incorporating high fibre, diversity, and antioxidant-rich foods, while reducing refined sugar. This approach closely mirrors the eating habits observed in Blue Zones, regions known for their healthy and long-lived populations.
It isn't surprising to find synergies between BALM and the Blue Zones research. What is perhaps more remarkable is just how much synergy there is between BALM Protocol and the Blue Zone research.
BALM Protocol was created over many years and incorporated approaches from many stakeholders from different sectors, from farmers, millers, bakers, doctors and healthcare practitioners and academia, as well as from industry, and society as a whole, in the research and development process.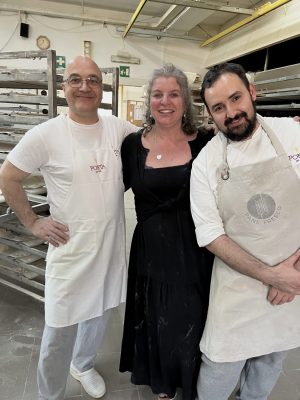 BALM is not new; it has been used for many years.  What is unique about BALM is that it isn't a theory that sits online to be cited by academics. It is an academically rigorous protocol that is totally relevant and applicable to real-world problems.  We often relate our protocol to other disciplines and one of our favourites is the work on the Blue Zones.
In recent years the team have spent more time incorporating the specific elements of the identified Blue Zones regions into recipes in the symbiotic eating libraries and encouraging students to consider BALM in the context of Blue Zone living, Nutritional Psychiatry and optimising Gut Health.
The BALM to baking, eating and eating bread was grounded in her living and training as a baker in southwest France, her Mediterranean heritage and her engagement with prominent figures, including Tim Spector and Profesor Felice Jacka, in the field of nutrition and mental health influenced the development of BALM as she recognised the significance of healthy eating, social connections, and holistic well-being, aligning with the principles that are commonly observed in the Blue Zones studies in her early 20's.
 BALM and the Blue Zones studies emphasize the importance of holistic well-being.
The Blue Zones research identifies lifestyle factors beyond diet, such as social connections, physical activity, and a sense of purpose, as contributors to longevity and well-being. Similarly, BALM recognizes the significance of baking, eating, and sharing bread as integral aspects of well-being, nurturing mental health, promoting social connections, and fostering a sense of purpose. Likewise, BALM teaches not just how to bake bread but how to eat and share bread. The Blue Zones studies similarly emphasize plant-based diets, whole foods, and minimally processed foods as common dietary patterns among the long-lived populations. BALM aligns with this emphasis on healthy eating through symbiotic eating of whole food, plant-based diet and promoting the consumption of diverse grains, fermentation, and increased fibre intake, which are all associated with improved health outcomes.
BALM & Community Connections:
All the Blue Zones research highlights the importance of strong social connections and community engagement in promoting longevity and well-being. Similarly, BALM recognizes the value of community and social interactions, encouraging the practice of baking and sharing bread as a means of fostering connections, creating meaningful relationships, and promoting overall mental well-being.
By integrating elements of healthy eating, social connections, and holistic well-being, BALM reflects the underlying principles of the Blue Zones research. This alignment is a testament to the multidimensional nature of well-being and the common themes that emerge across different studies, and approaches focused on promoting a healthy and fulfilling life.
The BALM protocol embodies a lifestyle approach that echoes the way people eat in the Blue Zones. These regions of the world see people living much longer than average. Blue Zones are characterised by specific lifestyle factors, many of which are also integral to BALM, including a plant-heavy diet, regular physical activity, strong social networks, and a sense of purpose.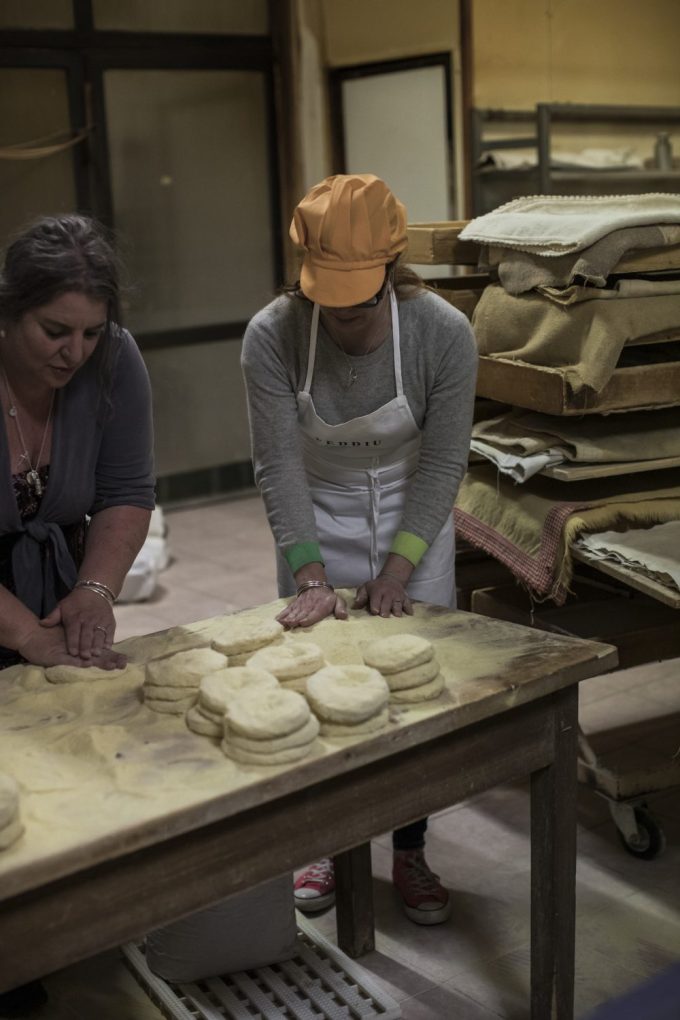 1. Lifestyle Medicine Approach:
Just like the balanced lifestyle observed in Blue Zones, BALM isn't simply a diet or a baking regimen—it's an approach to living that centres around baking, eating, and sharing bread and is informed by the lifestyle medicine.
2. Increased Fibre:
Much like diets in Blue Zones, the BALM approach places a strong emphasis on increasing daily fibre consumption. This supports the gut microbiome and general well-being, aligning with the nutrient-rich, high-fibre diets consumed in Blue Zones.
3. Increased Diversity:
Diets in Blue Zones are diverse, encompassing a wide range of plant-based ingredients. BALM similarly emphasizes the importance of food diversity, particularly through the use of different plant-based ingredients in baking.
4. Fermentation:
The BALM protocol recognizes the benefits of fermentation in enhancing the bioavailability of nutrients, a practice that is common in several Blue Zone diets.
5. Higher Antioxidant Levels:
Antioxidants play a key role in Blue Zone diets, and BALM shares this focus. The protocol increases the level of antioxidants through diversity blends in baking, similar to the naturally antioxidant-rich foods found in Blue Zones.
6. Increased Probiotics:
Probiotics are beneficial for gut health and are a common element in several Blue Zone diets. BALM supports the inclusion of probiotics alongside your bakes, similar to the way fermented foods are included in Blue Zone diets.
7. Reduced Refined Sugar:
Both BALM and Blue Zone diets avoid high levels of refined sugars, acknowledging the links between sugar consumption and inflammation.