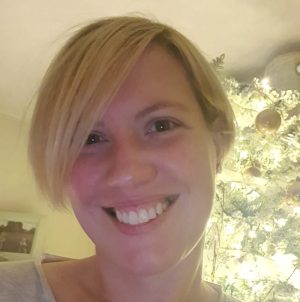 Natalie Vernon-Dier is a BSc Biomedical Science graduate and certified life coach in health, fitness and nutrition, specialising in mindset, self-care and goal setting.
As a qualified teacher, Natalie also works part-time teaching human health and physiology, genetics and immunology in further and higher education, whilst building her private practice in coaching as lifestyle medicine.
After 2 children in 2 years left Natalie overwhelmed, burnt out and exhausted, she was able to transform her own life by assessing and altering her mindset, improving her self-care and using vision boarding to visualise and set her goals. Using the tools she had learnt, Natalie went from full-time to part-time teaching and set up her own business first as a pilates instructor and then with the addition of life coaching. With her experiences and struggles, Natalie is uniquely positioned and passionate about helping others on their journey to wellness, and to live the life they imagine.
The core of her coaching is based on using a person-centred approach to holistic health and wellness, using motivational interviewing, active listening and open questioning in both individual and group settings. Coaching as lifestyle medicine assesses all areas of wellness, promotes an individual's own internal motivations for change and encourages self-care and autonomy. Natalie's signature coaching course is aptly named the Goal Accelerator Program designed to help you set and smash your goals in any area of your life.
Working at The Sourdough School
Natalie is a relatively new baker, and student on the Baking as Lifestyle Medicine Diploma.  She is continuously learning and looking to improve her own health and wellbeing, in order to help others do the same. Natalie still loves to attend and teach her fitness classes in her private studio in Pitsford, Northamptonshire and offers 1-2-1 Pilates classes on request. In addition, Natalie is a certified crystal and sound healer, offering sound baths to small groups and as part of The Sourdough School retreats.
Natalie Vernon-Dier works with Vanessa at the Sourdough School seeking out and cataloguing relevant research and contributing to the Sourdough School calendar.
Natalie is available for 1-2-1 life coaching sessions in-person, by phone or online via Zoom. Please contact at [email protected] for more details.