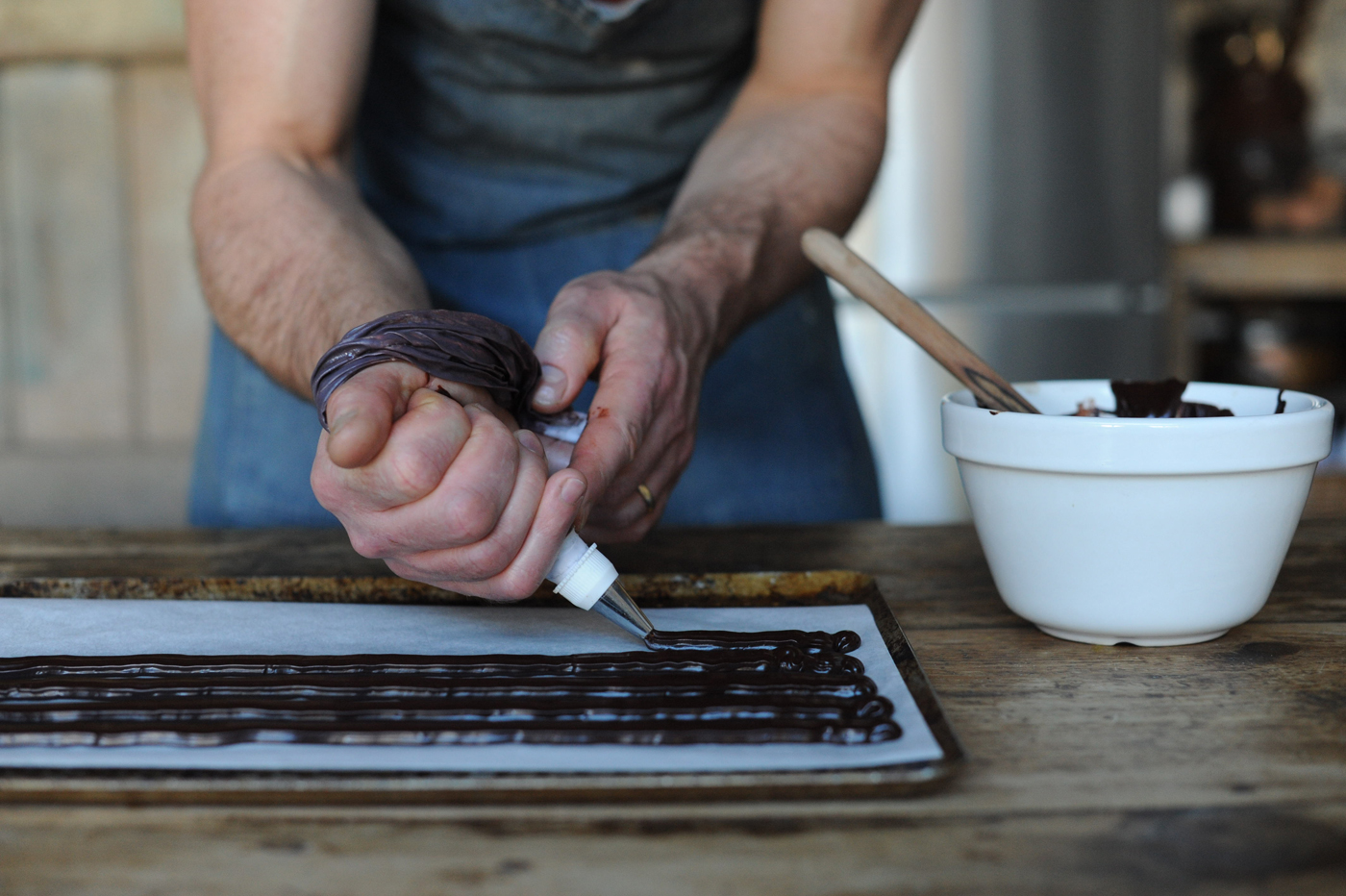 Make your own batons
A good quality-chocolate baton makes all the difference to a pain au chocolate.  You could just buy them, but they are actually very easy to make. You can flavour them with cardamon or orange or ginger, or even chillies, by infusing the sugar water with your chosen flavouring and removing before you stir the sugar water into the chocolate.
300g                        dark chocolate
100g                         sugar
100g                         water
Method
Break the chocolate into small pieces and set aside.
Dissolve the sugar in the water and boil.
Add the sugar mixture to the chocolate and leave to set, stirring from time to time.
Once the mixture has set to a piping consistency, pipe into strips about 5mm thick.
Place in the refrigerator until ready to use or freeze.