What is a prescription membership and what is The Sourdough Club?
What is a prescription course?
Our in-house GP and Medical Director, Dr Alex Davidson explains: 'This approach at the club is the implementation of BALM, and this a preventative medical approach that uses evidence-based behavioural interventions to prevent, treat and manage chronic disease.'
Our prescription memberships can be bought by private individuals (we have several thousand members), and they are also available as part of our social enterprise as social prescriptions that can be prescribed to patients by doctors and healthcare professionals who have graduated the Diplomas in Prescribing Baking as Lifestyle Medicine and are part of The Sourdough School Systems Change Programme.
Lifestyle Medicine Prescription
We work with partners, including doctors and healthcare practitioners, and your practitioner may recommend that you do one of our courses as part of your treatment. In our easy, affordable, interactive memberships we explore the amazing science of how baking can transform health.
What do you mean by a prescription?
There are two definitions of a prescription. It is a recommendation that is authoritatively put forward, and it is also an instruction written by a medical practitioner that authorises a patient to be issued with a medicine or treatment. Our prescription courses fit both of these definitions.
Preventative healthcare is an approach to health that identifies an optimal balance between the internal and external body and develops a treatment plan based on this. This approach is about looking after your health before you get ill, rather than only thinking about it once you are already unwell.
Preventative medicine, then, is not focused on immediate disease, but on preventing disease in the first place.
Our BALM Protocol isn't just about baking amazing bread; it offers a preventative approach to chronic diseases through a lifestyle that helps people to restore balance, address nutrient deficiencies, heal the gut, and change the way they feel.
What Does a Prescription Licence Mean?
A social prescription allows the prescriber to prescribe BALM through issuing social discount vouchers that invite the patient to be part of The Sourdough Club and learn BALM  - to Bake as a Lifestyle Medicine.
Eligibility of patients
Level 1
The Level 1 Social Prescription Membership is heavily discounted, with a registration fee of £9.99 and monthly tuition fees of £1.99. As a healthcare provider, you are licenced to offer up to 12 of these memberships per year as part of your licence. To qualify for the highest discount level, a patient should receive any form of social assistance or benefits in the UK, including those qualifying for free prescriptions.
Level 2
To qualify for Level 2 Social Discounted membership then, patients may be offered the Level 2 Socially Discounted Membership. Priced at £49.99 for registration and £4.99 per month for tuition fees, this membership can be an affordable way for patients to further their journey with bread and health.
We believe that bread can be a powerful physical and mental health tool. By prescribing our memberships, you're not just offering patients access to our resources but also empowering them to take an active role in their health and well-being. Together, we can make a difference—one loaf at a time.
Please feel free to share this guide with your patients and colleagues, and don't hesitate to contact us if you have any questions.
Can Baking Really Help Support Patient Health?
What do you mean by Social Prescribing Baking as Lifestyle Medicine?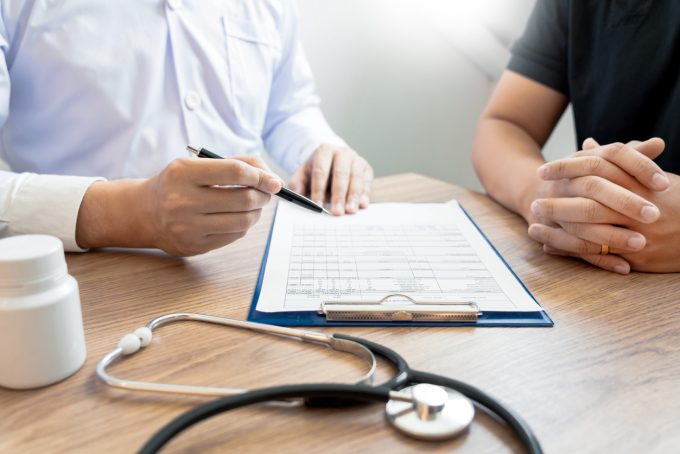 Social prescribing is an innovative approach that allows healthcare professionals, primarily those in primary care settings like GPs and practice nurses, to refer patients to local, non-clinical services to address their social, emotional, or practical needs holistically. This method acknowledges that various factors, such as social, economic, and environmental conditions, play a significant role in a person's overall health and well-being.
The goal of social prescribing is to enable individuals to take more control of their health and well-being by connecting them with a wide range of activities typically provided by voluntary and community sector organisations. These activities may include arts, volunteering, group learning, gardening, befriending, cookery, healthy eating advice, and various sports.
Prescribing Baking as Lifestyle Medicine (BALM) is a pioneering approach that combines the principles of social prescribing and Baking as Lifestyle Medicine to address a person's overall health and well-being holistically. This method also acknowledges that various factors, such as social, economic, and environmental conditions, play a significant role in a person's overall health and well-being.
Baking as Lifestyle Medicine (BALM) is an evidence-based framework focusing on the health benefits of baking sourdough bread and other fermented foods. BALM promotes the consumption of fibre-rich, diverse, and fermented foods to support gut health, mental well-being, and overall physical health. The BALM protocol also emphasises the importance of reducing refined sugar intake and increasing antioxidants and probiotics in the diet.
By integrating BALM with social prescribing, healthcare professionals, primarily those in primary care settings like GPs and practice nurses, can refer patients to local, non-clinical services such as baking classes or in our case, The Sourdough Club. These referrals aim to address the patient's social, emotional, and practical needs while enabling them to take more control of their health and well-being.
Prescribing Baking as Lifestyle Medicine connects individuals with a wide range of activities. These activities can benefit individuals with mild or long-term mental health issues, complex needs, and social isolation and those with multiple long-term conditions who frequently access primary or secondary healthcare services.
As a part of community-centred approaches, prescribing Baking as Lifestyle Medicine aims to harness the power of communities to promote good health and well-being for individuals, addressing their needs beyond traditional clinical care. This innovative approach combines the power of social prescribing and BALM to create a comprehensive and effective strategy for improving health and well-being.
What can a patient expect if I prescribe BALM?
Firstly, your patient can expect a warm welcome. We have had remarkable advances in healthcare, but no pill can cure a poor diet, loneliness or some of life's challenges.  So we are learning that the best medicine is prevention via a healthy lifestyle, and our memberships inspire and help members to change how they live by making sourdough bread.
It's a delicious, sociable, healthy learning space to discover how to balance blood sugar, and incorporates all aspects of lifestyle medicine, including functional exercise, into the way people approach bread.
Changing their relationship with themselves through baking
Our approach will help your patient in so many ways. From social interaction to better gut transit, patients join an international community, and they get a sense of achievement, purpose, and fun. Lifestyle changes impact daily things like blood sugar balance means that your patient may start to sleep better, which might mean that they have less anxiety and depression and more energy, as well as reducing your overall risk of chronic illness. It's about slowing down and connecting and learning something that is inexpensive and achievable and has a positive impact on mental health.  It also connects patients to feeding people and being creative and gives them something to share and talk about. We can tell you all the amazing things about being a club member but below is a member of The Sourdough Club - chatting about The Club and BALM and the impact on her well-being.
Can I prescribe BALM to any patient?
Eligibility criteria guidance
We do understand that this lifestyle prescription has limitations.  We are not a gluten-free baking system, so we are not suitable for anyone with coeliac disease or wheat allergy. However, much of our best work is with people suffering from IBS or needing support with blood sugar balance or managing appetite, as wholegrain bread is much more filling than ultra-processed carbohydrates. Our healthcare practitioners will need to ensure that patients to whom they give a prescription have the following:
access to a suitable device and the internet in order to be able to register online and watch the tutorials
access to a kitchen with an oven
access to simple equipment, including a bowl, a wooden spoon and a bread tin or ovenproof dish
a good command of the English language (the courses are currently all in English)
Is BALM used clinically anywhere else?
This amazing endeavour by Professor David Veale and the team at Bethlem Hospital uses BALM to combine the power of nutritional psychiatry, baking as therapy, and a unique therapeutic community, offering vital support to individuals with severe anxiety disorders. The Guts Cafe will offer residents practical, delicious training and each creation is crafted with BALM Protocol to nourish both body and mind. The team focus on teaching residents about sourdough, fibre, diversity, and fermentation to support gut microbial diversity, and residents learn how baking can help to support their mental well-being
How Can a Clinician Socially Prescribe over £10,000 vouchers of BALM a year?
When a clinician completes their diploma with The Sourdough School, they are equipped with more than just knowledge and skills. They become a vital part of a social enterprise that has been a decade in the making - the outcome of 10 years of dedicated work by The Sourdough School Team.
The diploma qualification empowers clinicians to offer an incredible value to their patients in the form of vouchers for The Sourdough Club memberships. Each year, these clinicians can distribute up to 12 Social Prescriptions and 12 Socially Discounted Memberships. The standard cost of these memberships - if they were to be bought at full price - amounts to over £10,000.
This means that each qualified clinician contributes to a significant redistribution of wealth, giving patients who may not otherwise have the means an opportunity to join The Sourdough Club. The vouchers are a powerful tool for social change, lowering barriers to entry and promoting health and wellness in communities.
But the voucher system is not just about the money saved; it's about the access gained. It's about extending the reach of our BALM protocol to those who stand to benefit the most, irrespective of their financial circumstances. It's about leveraging the power of bread to improve physical and mental health, creating ripple effects in communities.
This is the essence of our social enterprise model. We are not about profit; we are about impact. The money that comes into the enterprise is reinvested into the community, creating a cycle of positive change. The vouchers are a tangible representation of this model, giving clinicians the means to create substantial social impact each year.
The Sourdough School Team's work over the past decade has been to build this system - to create an environment where clinicians, through their qualifications, can become agents of change, contributing directly to the betterment of their patients and wider communities. This is what makes the clinician's qualification so much more than a diploma; it is a catalyst for change, a tool for social good.
Why do you need to be medically qualified to Prescribe BALM for some common health issues?
Prescribing BALM is different from teaching BALM. Teaching people to bake is about the practical application of the principles of baking, eating and sharing bread and baked goods in a way that improves and supports physical and mental health - there are a few things that we restrict for teachers, such as no teaching coeliacs, however for the following conditions only a clinician who has graduated the BALM Diploma can prescribe BALM.
Irritable Bowel Syndrome (IBS)
Cardiovascular diseases
Chronic constipation
Mood disorders including depression and anxiety
Blood glucose dysregulation (e.g., pre-diabetes, insulin resistance)
Obesity or weight management issues
Any other medical or psychosocial conditions where the licensee perceives that the BALM approach could provide therapeutic benefits, such as chronic loneliness.
Individuals with mild cognitive impairment (MCI) or early-stage dementia, as participating in baking activities could help stimulate cognitive functions and provide a sense of accomplishment.
Persons with Chronic Fatigue Syndrome (CFS) or Fibromyalgia as baking could serve as a therapeutic activity.
Individuals in recovery from addiction, where baking could serve as a mindful activity contributing to their recovery process.
Patients with sleep disorders, as the grounding and relaxing nature of baking might aid in establishing better sleep routines.
Carers looking after a patient with cancer or the patient themselves
Patients at risk of bowel cancer, as the extra fibre in BALM is clinically shown to be protective
Patients with Inflammatory Bowel Disease (IBD), subject to following the strict guidelines on retarded wholegrain and the 12-week introduction of wholegrain protocol to ensure that gluten is broken down, reducing potential inflammation from unfermented gluten.
Medical knowledge is required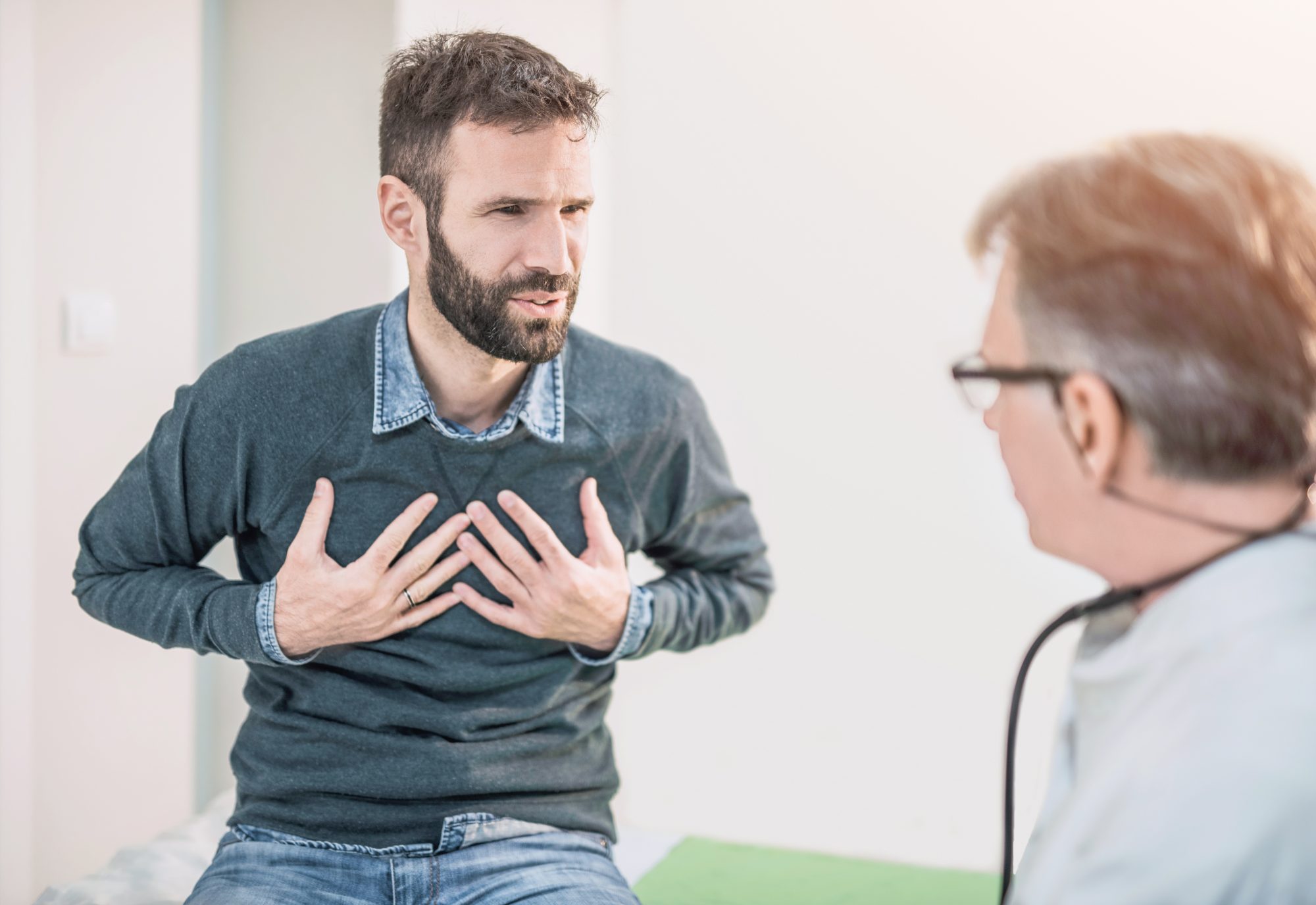 A clinician can differentiate between symptoms that might indicate serious conditions and those that could improve with BALM. For example, they can discern if constipation could be an indicator of bowel cancer, or if a persistent stomachache might signal ovarian cancer or Inflammatory Bowel Disease (IBD) or if the symptom was more likely to be an FODMAP intolerance or a hormonal issue. Such evaluations are critical when prescribing BALM, as a red flag issue might not be caught by a link worker and it would require a different line of treatment. The BALM Protocol Clinical Compliance means that certain conditions, such as IBD, where fermentation and a change in approach require strict adherence to guidelines such as the 12-week introduction of wholegrain protocol. There are conditions that can be supported by sourdough but they require the prescriber to know the diagnosis and they advise the patient follows specific fermentation techniques, or choose certain grains, and for example, they may need to ensure that the patient avoids FODMAPs or needs extra support for blood sugar balance or they may benefit from a technique that facilitates more gluten being broken down to minimise potential inflammation whilst supporting the gut. What we knew was that a clinician's knowledge and expertise are vital to guide patients through this protocol effectively.
Why a Small Financial Investment Matters in Patient Success
Why don't you teach for free?
Even when we run our courses here at The School, we learned that gifting our time did not necessarily result in commitment from students. Indeed the research consistently shows that personal investment in a program or treatment can significantly impact its success. This concept, I was told by a social prescriber of many years, is called having "skin in the game" reflects the principle that when individuals contribute financially to their health and wellness journeys, they are more likely to be committed, engaged, and ultimately, to see improved outcomes.
When patients invest in their membership to The Sourdough Club, even at a heavily discounted rate, they are essentially making a commitment to their health. This financial contribution signifies their dedication to the process and the value they place on the benefits they stand to gain.
This isn't merely a transaction; it's a powerful psychological contract. It signals an intention, a commitment to their journey towards better health. It's not about the amount of money spent; it's about the act of investing in oneself. This commitment often translates into a higher degree of participation, more consistent engagement, and a greater sense of responsibility for their outcomes.
Therefore, by ensuring patients have some "skin in the game" we are not only making our programs accessible but also encouraging the level of commitment necessary for real, lasting change. This is why our BALM graduates have the ability to offer discounted memberships rather than fully subsidised ones, aligning with our mission to empower patients to take an active role in their health journey.
Prescribers' Licence Fee: Cost and Structure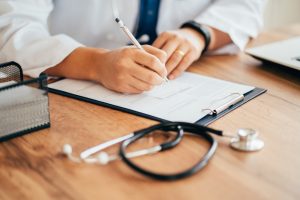 Prescribers' Licence Fee Structure for BALM Graduates. This structure is designed to support our community of prescribers in their work while ensuring the sustainability of our club.
The annual licence fee for BALM Graduates is set at £299. This enables graduates to prescribe up to 12 Social Prescriptions Memberships per year, allowing patients to benefit from our services at a heavily discounted rate.
In addition to the licence fee, graduates are asked to maintain an active Alumni Membership at a cost of £21.99 per month. This membership ensures they stay up-to-date with the latest findings and developments in our field and helps support the ongoing operation of our club.
By joining as licenced prescribers, our graduates are not only investing in their own professional development but also playing a crucial role in our mission to bring the benefits of sourdough baking to a wider audience. We are deeply grateful for their support.
The value of your vouchers
Total 12 of each Social Prescriptions Memberships per year
As a healthcare provider, your primary goal is to improve the health and wellbeing of your patients. The BALM (Bread as Lifestyle Medicine) course offers an innovative and compelling way to achieve this goal. This course goes beyond traditional medicine, integrating the art and science of sourdough baking into a holistic approach to health improvement.
Our studies within The Sourdough Club have consistently shown significant improvements in both mental and physical health of our members who follow the BALM protocol. From enhancing gut health to reducing stress and anxiety, the benefits of this approach are multifaceted and deeply transformative.
But the value of the BALM course extends even further. As a BALM Graduate, you will have the ability to significantly impact the lives of your patients by offering them discounted memberships to our club. Each year, you can provide thousands of pounds worth of vouchers, allowing your patients to experience the benefits of sourdough baking at a fraction of the cost. This empowers your patients to take an active role in their health journey while offering them a supportive community and a wealth of resources.
This course represents more than a professional development opportunity. It's a chance to broaden your toolkit, improve patient outcomes, and become part of a movement that promotes a healthier, happier society through the power of sourdough baking. Join us in this delicious defiance against the industrialisation of our most basic food and become a change-maker in your community today.
The Maths – explaining how 24 memberships a year amount to over £10,000 worth of memberships to your patients.
Your allocated prescriptions:
The cost for regular membership is £299 (registration fee) + £15.99 x 12 (monthly tuition fee) = £490.88 per membership. For 12 memberships, this totals £5,890.56 (£490.88 x 12).
However, the graduates are able to prescribe the Social Prescription Memberships at a cost of £9.99 (registration fee) + £1.99 x 12 (monthly tuition fee) = £33.87 per membership. For 12 memberships, this totals £406.44 (£33.87 x 12).
So, the difference in value, which can be seen as the 'voucher' value that the graduates are offering to their patients, is £5,890.56 - £406.44 = £5,484.12 per year.
Similarly, for the Socially Discounted Club Memberships:
The cost for regular membership is £299 (registration fee) + £15.99 x 12 (monthly tuition fee) = £490.88 per membership. For 12 memberships, this totals £5,890.56 (£490.88 x 12).
The graduates are able to prescribe Socially Discounted Club Memberships at a cost of £49.99 (registration fee) + £4.99 x 12 (monthly tuition fee) = £109.87 per membership. For 12 memberships, this totals £1,318.44 (£109.87 x 12).
So, the difference in value for the Socially Discounted Club Memberships, which can be seen as the 'voucher' value that the graduates offer to their patients, is £5,890.56 - £1,318.44 = £4,572.12 per year.
Therefore, each graduate, through the use of these discounted memberships, is providing a total value of £5,484.12 (from Social Prescription Memberships) + £4,584.12 (from Socially Discounted Club Memberships) = £10,068.24 in discounts to their patients each year.
This represents a substantial value that graduates can provide to their communities, which is an excellent selling point for your course. This is more than just a course - it's an opportunity for graduates to make a tangible difference in the health of their patients through the power of sourdough baking.
Our Privacy and Confidentiality Commitment in Social Prescribing
We understand that, as healthcare providers, maintaining the privacy and confidentiality of your patients is of the utmost importance. When it comes to social prescribing, specifically for memberships, to The Sourdough Club, we take this responsibility very seriously.
The process is akin to providing a gym membership voucher - the decision to join and participate lies entirely with the patient. The patient independently joins us, and we do not share any information about them with you. However, we encourage them to complete self-assessment forms and discuss their feedback with you, fostering open communication and informed care.
Our team, though small, is diligent and strictly adheres to privacy and GDPR guidelines. Our forums are closed, and monitored by staff from both sides of the Atlantic multiple times a day, ensuring a safe and secure environment for all members. Every team member has signed confidentiality agreements, and we uphold rigorous data protection standards.
Additionally, while we share resources with other businesses, it's crucial to note that each entity operates as a separate limited company with independent databases and business structures.
Finally, at The Sourdough Club, we uphold a strict policy of equality. All members are treated equally and there is no differentiation of membership levels. This egalitarian approach extends to our administrative functions. When members sign in, we don't differentiate or discriminate - everyone is a valued part of our community.
In summary, our approach to social prescribing is designed with the utmost respect for privacy, confidentiality, and equality. We provide an environment where your patients can safely invest in their health and wellbeing, supporting them on their journey to better health through bread.
How do the 6 Pillars of Lifestyle Medicine Underpin BALM?
In this video, Vanessa gives a detailed explanation of how BALM is underpinned by the six pillars of Lifestyle Medicine.  The six pillars are evidence-based, and together they are referred to as Lifestyle Medicine.
How much do the courses cost?
There are a number of courses, and they range in price. However, if your course has been prescribed to you by your healthcare practitioner, then that course is free of charge – both to the prescriber and the patient, who will be given a code for a 100% discount for the course in question.
Making it simple
The courses are delivered online.
There is no need for any prior knowledge of baking.
The breads are created by applying the principles of our BALM Protocol.
We have designed the courses around inexpensive and accessible ingredients
What if the flour is too expensive?
Please email [email protected] and speak to us about the vouchers available to you.