We have an extensive library at The School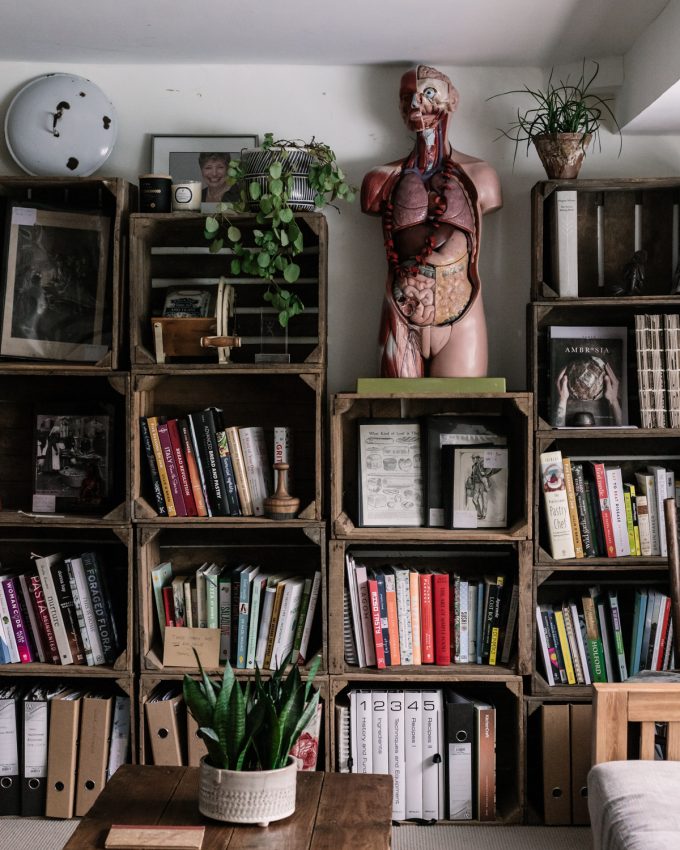 With over 1000 books, spanning over 500 years with our oldest bread history papers in the collection from the 1500s.
We also have all our research papers printed and filed to read and our own bound collections of our favourite studies for our student to really immerse themselves in the subject. These are some of the books I recommend to students coming to The Sourdough School to borrow from the library.
Bread & Flour Books
Perhaps one of my favourite books, not least because the developer of the formulas was Richard Hart who is now head baker at Hart Bageri bakery in partnership with Noma in Copenhagen. Richard wrote the forward to The Sourdough School book.
Probably one of the single most influential books in bread making. It is technically brilliant. It's a book that we use here – I often dip in and have a read. It has that lovely technical side to it, which is reassuring when you need it.
This book revolutionised the way we think about artisan bread. Dan is really the father of the bread movement. A friend and mentor.
An incredibly beautiful book. It's not all sourdough, but it is exquisite and I find it very inspiring.
Sourdough by Martina Goernemann
A lovely collection of recipes and interviews with sourdough bakers from across the world.
Emmanuel is another tutor at the school. His book is a good step-by-step guide for sourdough bakers.
Dan spans the globe to uncover the stories of foods that are at risk of becoming lost to us. He meets the pioneering farmers, scientists, cooks, food producers and indigenous communities who are preserving food traditions and fighting for change.
Baking
Fermentation
Sandor has spent quite some time here at the school and is one of the people I've really learned a lot from. He has been a tutor on some of our courses.
Another tutor at The Sourdough School. Nick is the owner of Rude Health. I'd highly recommend this book to anyone who is wanting to get into fermenting and eating with wellness in mind.
Dozens of recipes and a great source of inspiration. This is the book I use when I'm making kimchi.
Salted by Mark Bitterman
I couldn't put this one down. I enjoyed it immensely. A very interesting book on salt, its uses and history – who knew there was so much to learn about salt!
I met Samin in London, we have a lot of friends in common. This is a beautifully illustrated and informative book.