Reference Number: 403
Year: 2020
Link: Link to original paper
Nutrition: Antioxidants | Flavonoids | Polyphenols
Inclusions: Edible flowers
Summary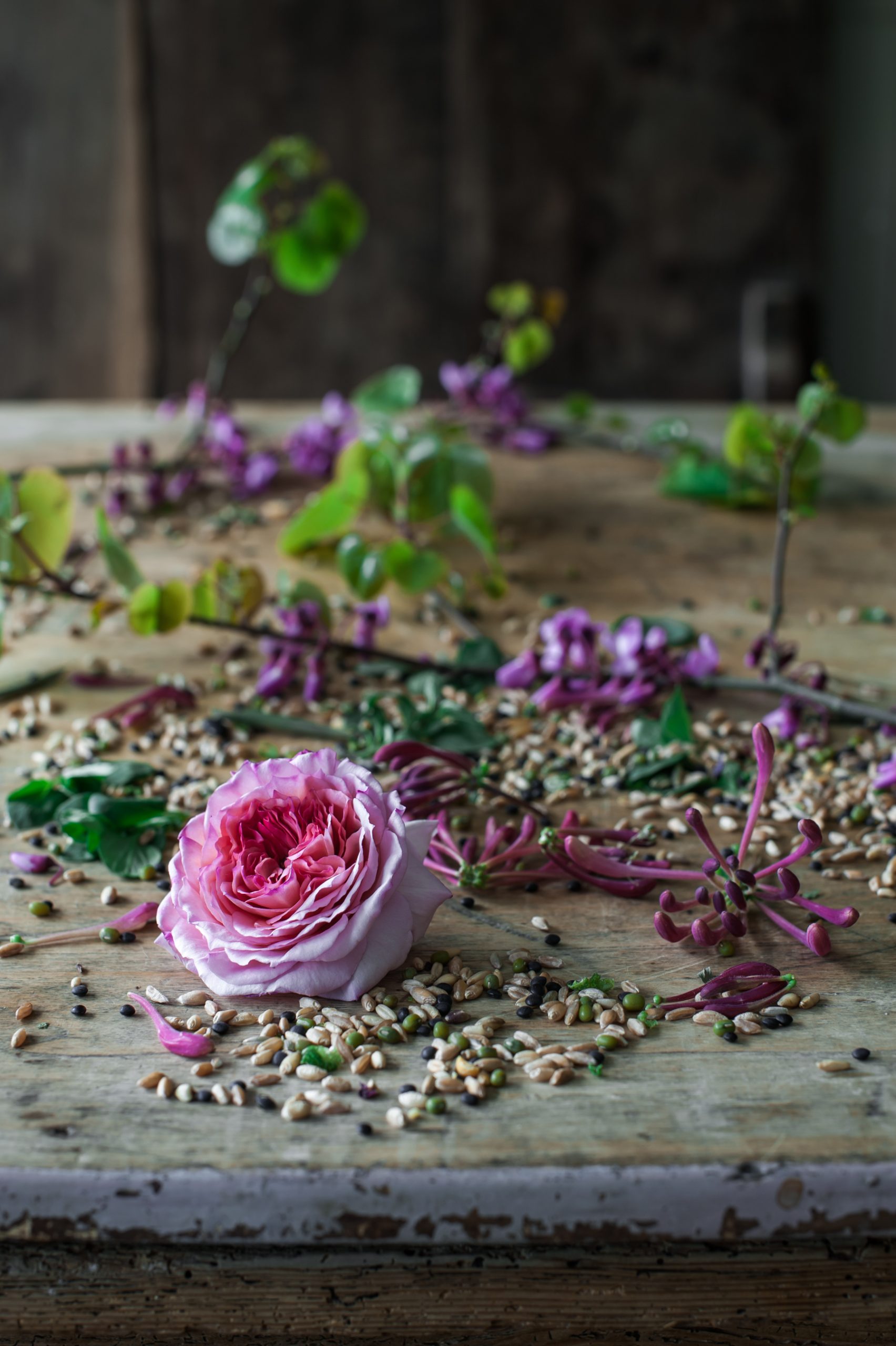 This study assessed the phenolics and their bioaccessibility through an in vitro digestion system coupled to a
simulated intestinal barrier in eight edible flowers of distinct colors, namely mini rose, torenia, mini daisy,
clitoria, cosmos, cravine, begonia and tagete. The antioxidant activity of the flowers before in vitro digestion, in
their derived dialyzed and non-dialyzed fractions was evaluated using distinct approaches. All flowers presented
in their composition phenolic acids, stilbenes, flavanol, anthocyanin, flavonol and flavanone, however distinct
compounds and contents were found in each flower. The bioaccessibility varied among the phenolics and within
the flower source (p < 0.05). Cosmos presented the highest (p < 0.05) content of phenolics and activity in
ORAC assay before in vitro digestion and in dialyzed and non-dialyzed fraction; the observed activity was correlated (r = 0.9) to its major compounds, hesperidin and rutin, as well as to caftaric acid and procyanidin B2.
Mini rose displayed the highest antioxidant activity in FRAP and DPPH assays before in vitro digestion; its
dialyzed and non-dialyzed fraction showed the highest activity in FRAP, correlated to pelargonidin 3,5-diglucoside, catechin, epicatechin galate, epicagocatechin galate, procyanidin A2, quercitin 3-glucoside and transresveratrol (r = 0.9). In DPPH assay, mini rose showed the highest activity in the non-dialyzed fraction, while
cravine showed the highest activity in the dialyzed fraction, which was mainly correlated to syringic acid
(r = 1.0), pelargonidin 3,5-diglucoside and epicatechin (r = 0.9). Results show great variability in the phenolic
composition and their bioaccessibility among the edible flowers studied. Our findings indicate cosmos and mini
rose as sources of bioaccessible phenolics with great antioxidant activity.
What does this mean for a Baker?
This study is very interesting as it highlights the bio-accessibility of phenolic compounds in some edible flower species. Phenolics are very good antioxidants and help to protect our cells from damage. From this study, we recommend adding some edible flowers, such as Cosmos or Mini Roses, into your sourdough bakes.