Reference Number: 652
Year: 2019
Link: Link to original paper
Health: Lifestyle / Sleep
Summary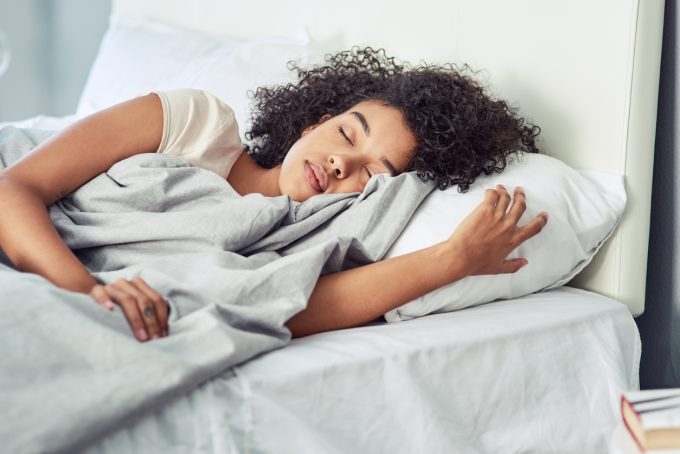 Abstract
The human gut microbiome can influence health through the brain-gut-microbiome axis. Growing evidence suggests that the gut microbiome can influence sleep quality. Previous studies that have examined sleep deprivation and the human gut microbiome have yielded conflicting results. A recent study found that sleep deprivation leads to changes in gut microbiome composition while a different study found that sleep deprivation does not lead to changes in gut microbiome. Accordingly, the relationship between sleep physiology and the gut microbiome remains unclear. To address this uncertainty, we used actigraphy to quantify sleep measures coupled with gut microbiome sampling to determine how the gut microbiome correlates with various measures of sleep physiology. We measured immune system biomarkers and carried out a neurobehavioral assessment as these variables might modify the relationship between sleep and gut microbiome composition. We found that total microbiome diversity was positively correlated with increased sleep efficiency and total sleep time, and was negatively correlated with wake after sleep onset. We found positive correlations between total microbiome diversity and interleukin-6, a cytokine previously noted for its effects on sleep. Analysis of microbiome composition revealed that within phyla richness of Bacteroidetes and Firmicutes were positively correlated with sleep efficiency, interleukin6 concentrations and abstract thinking. Finally, we found that several taxa (Lachnospiraceae, Corynebacterium, and Blautia) were negatively correlated with sleep measures. Our findings initiate linkages between gut microbiome composition, sleep physiology, the immune system and cognition. They may lead to mechanisms to improve sleep through the manipulation of the gut microbiome.
Summary
In summary, our results show a novel association between sleep health and gut microbiome diversity. Moreover, we found that IL-6 is an important player in the sleep-gut microbiome relationship. Finally, we identified several specific phyla and taxa that are related to sleep health, which holds the promise for improved sleep via manipulation of the gut microbiome.
Significance of this study to the baker
The results of the current study show a positive correlation between gut microbiome diversity and richness and quality of sleep, identifying certain phyla and taxa related to sleep health. In other words, higher gut microbiome diversity resulted in significantly improved sleep quality. Furthermore, the abundance of specific bacterial phyla such as Bacteroidetes, Firmicutes and Actinobacteria were shown to influence sleep quality by producing g-aminobutyric acid (GABA), a neurotransmitter involved in the synthesis of melatonin.
The Bread that we make at the Sourdough School is called Diversity Bread ™ and all the breads created as Baking As Lifestyle Medicine incorporate the Diversity Score into the bread formulas.