If you are looking to learn to make sourdough and considering learning to make bread at The Sourdough School course then it is important that you know we do not teach beginners here in person.  We enrol all our students on an interactive online course with live sessions each week to get you to a standard where your time here with Vanessa is really impactful.
What are your office opening hours?
Getting Touch
I don't really hang out in the office much... we find computers, flour and water don't mix. Mostly we are in the school baking, teaching or filming, so we respond to emails and emails during office hours .  If you have something urgent please text or phone the office number, during office hours if we're not able to answer straight away we will get back to you as soon as we can on +44 (0) 1604 881274 or WhatsApp +44 (0) 7764476453
Or email Vanessa's PA amanda@sourdough.co.uk
Office Admin Hours.
Monday - 10 -3pm
Tuesday 10 -3pm
Wednesday 10 - 3pm
Thursday - Closed
Friday - 10 - 3pm
Weekends  - Closed
The Sourdough School Term Dates
We open on the workshop dates in the calendar for people attending courses and follow a traditional academic calendar.
2021 Term Dates
Open
Closed at the end of the afternoon on?
 Autumn
Wednesday 1 September 2021
Friday 17 December 2021
 Spring
Tuesday 4 January 2022
Friday 1 April 2022
 Summer
Tuesday 19 April 2022
Friday 29 July 2022
What is included in a Workshop?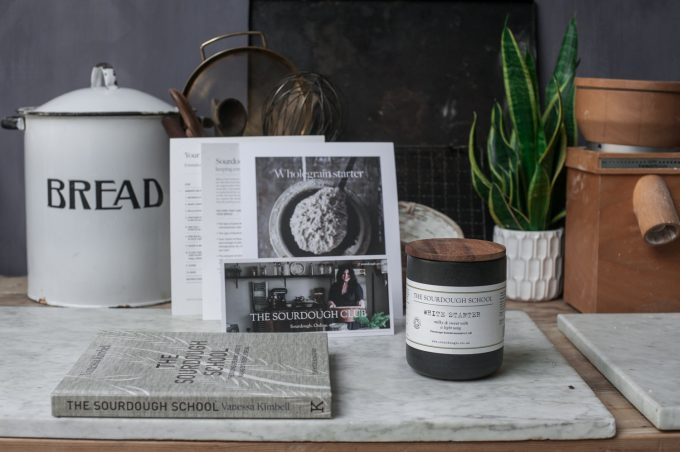 What is included
12 months - A Gold membership to The Sourdough Club. (RRP £199)
An exclusive ceramic jar with breathable wooden lid & some of our starter to take home
A set of sourdough record cards
A personalised signed Sourdough School Book ( we also stock other books by Vanessa if you have one already we can offer instead or we can gift you a bottle of wine from the family Vineyard.)
All teaching the materials & supporting documentation
A personalised embossed certificate of attendance
A Sourdough School Workbook - a stunningly beautiful workbook that you fill in as part of the week to write up all the recipes we develop, any notes and information you want to remember.  It is an amazing keepsake and one that you will keep adding to when you go home.
Several bags of flour that we use on the course, to get you going when you get home.
Wine tasting & tour of the vineyard ( providing the proprietors are available)
All food and drinks whilst at the school are provided, including lunch out on Tuesday when we go to the farm shop or market.
Students are responsible for:
Travel
Your accommodation
Transport to and from the School.
You will need to arrange for your own breakfast and evening meals, although we are very happy to provide a rug, a basket and food for a picnic and by Wednesday we will have several baked things to take back with you for breakfast.
Travel insurance
Where is The Sourdough School Based?
LOCATION
Vanessa's Sourdough bread making classes are a world away from the hustle and bustle in a pretty village just 4 miles north of Northamptonshire – which is possibly one of the most easily accessible  counties  in England.  We are within an hours reach of London, Oxford,  Milton Keynes, Cambridge, Leicester and Birmingham, which is just 15 – 20 minutes form the M1, the M6 and the A14.
Driving distances to The Sourdough School
London 75 miles via M1
Cambridge 55 miles via A14
Oxford 48 miles via A43
Birmingham 53 miles via M6
Manchester 135 miles via M6
The train station is also only a 15 minute taxi ride away, making it really easy to get to us from London on the train.
BY TRAIN
There are regular trains from London Euston and Birmingham to Northampton.
Central London – trains go directly from London Euston station to Northampton station and take about 55 minutes.  A taxi to the school from Northampton station takes about 15 minutes.
If there is ever a problem with the Euston to Northampton line, trains also run from St Pancreas to Wellingborough and Market Harborough both of which are about a 20 minute taxi drive away.
Birmingham – trains go from Birmingham to Long Buckby station and take about 40 minutes. A taxi from Long Buckby station to the school is about 15-20 minutes. Long Buckby is a rural station so there are no black cabs here.
Check www.nationalrail.co.uk for train times.  We are about 15 – 20 minutes away from the station by car, dependent on traffic.
Taxi service from the Train station.  We have a super taxi service called KPD Taxis with a set fee of £13.50 (week days) or £15 (weekends) to bring students to the school.  If there is more than one student traveling then they will bring you all at the same time, and will advise you regarding the lower fare. To use this taxi service  call  01604 882798 or email office@kpdgroup.com
Other Northampton taxi companies are:
Amber Cars – 01604 232666 https://www.ambercarsnorthampton.com/
Ace Cars – 01604 719697
Bounds  – 01604 626262
Phoenix Class – 01604 222222
We would advise that you pre-book a taxi to take you from the train station to the school, and vice versa. Black cabs at the train station are more expensive.
BY AIR
The closest airports are –
Birmingham – there are regular trains direct from the airport to Long Buckby (about 40 minutes). Then take a taxi to the school (approximately 15 minutes). You will need to pre-book a taxi as this is a small rural train station and there is no taxi rank.
Luton – the quickest option is to take a taxi from the airport (approximately 50 minutes) – we have used Skyways Cars before.  The most affordable option is the National Express bus service to Northampton town centre which takes about 1 hour 15 minutes. Then take a taxi or the X7 bus from the bus station to the school. The bus stop at the top of Pitsford village is about a 10-15 minute walk to the school. You can book National Express bus journeys online.
East Midlands – a taxi from the airport will take a little under an hour. National Express runs two buses each weekday, the journey to Northampton town centre takes either 2 hours 15 minutes or 2 hours 50 minutes depending on which service you take. You will then need to take a taxi or an X7 bus from Northampton town centre to the school.
Stanstead – trains run every 20 minutes from Stansted to Tottenham Hale underground from where you can get an underground train to London Euston. Overland trains from Euston run hourly to Northampton. You can then take a taxi or the X7 bus from the bus station to the school. The train station is about a 15 minute walk to the bus station.
Heathrow – trains via Euston London take about an hour to Northampton railway station. To get to Euston from Heathrow follow signs for the London Underground, take the Piccadilly Line to Green Park, then the Victoria Line to Euston. Allow an hour to get from Heathrow to Euston.
Or you can just take the Piccadilly Line straight to Kings Cross St. Pancras and walk to Euston (about ten minutes). From Northampton train station to get to the school you will need to take a taxi (about 15-20 minutes). If you can pre-book a taxi it will be cheaper.
Alternatively you can take a bus to Watford Junction and then the train to Northampton (both run hourly) this takes 2¼ hours.
When you are booking flights around a course at The Sourdough School, please allow plenty of time for travel between the school and the airport.
By Bus
There is a stagecoach service which will drop off at the main road on the A508 which is about a 10  – 15 minute walk into the village here – please contact me for more details of which stop is best to get off at. You will need the X7 bus.
Address for a detailed map and the address please email vanessa@sourdough.co.uk
There is plenty of parking and you can expect a warm welcome.
What do I need to do and what should I bring with me?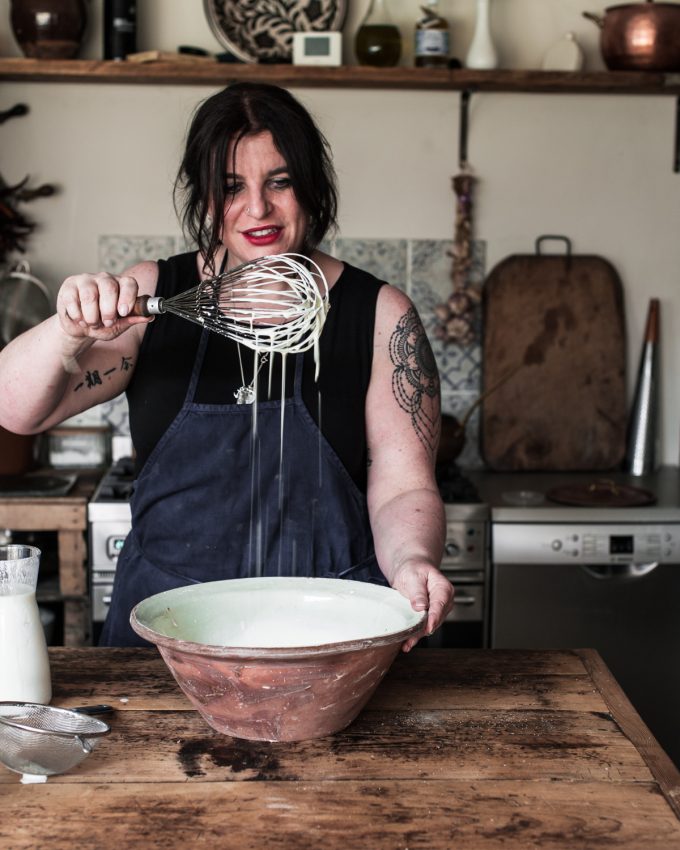 As you enrol, you are sent an email with a step-by-step guide, with a helpful print-out checklist that you can tick off as you pack to attend. However, we appreciate that you might want to know a bit more before you enrol, so here is an itemized list of actions to take and items to bring with you for your course:
Your enrollment is not confirmed unless you have completed your student registration. This information is essential for our records, including the fire register, allergy notifications, and emergency contact details.
You must have had an interview with Vanessa after you registered to attend the school.
If you are a retreat student, then please bring a copy of "The Sourdough School", published by Kyle Cathie. Familiarizing yourself with the content before attending the course will enhance your learning experience significantly.
Print your directions for reference during your travel.
Confirm your taxi booking for your return journey after the workshop concludes.
Verify your arrival time. Unless prearranged with Vanessa, please refrain from arriving early. We are not insured outside our opening hours, which puts vanessa under pressure. As you might imagine, there are also many things to prepare before a group of people arrive. 
Please bring indoor footwear and suitable shoes for outdoor walking and to be in the garden.
If you have other books by Vanessa that you wish to be signed, please bring them along.
Bring two 200ml pots with lids and a small bottle with a lid for any pickles, jams, or ferments you may wish to take home.
Bring a large bag to transport any items you acquire during the course.
A torch is essential, especially during winter, due to limited visibility after dark.
If you are cycling, then you must bring a high-vis jacket.  We are on country roads, and you really need to be visible.
You may cycle to the school and leave your bike.  You may also shower, but please bring a towel.
Please do not bring in lots of bags, we have limited room, and we have most of what you need here.
Please bring a plain apron; if you are on a retreat, we suggest brining two.
If you are booking on behalf of someone else, please ensure you share this information with them.
FAQs:
Q: What if I don't want to buy the book? A: We will have a spare copy available for your use during the course. While not mandatory, having your own copy is beneficial as it is frequently referenced during the course, and many attendees have found it helpful to have their own copy.
Q: Where can I purchase the book? A: You can purchase a signed copy from our website or opt to buy "The Sourdough School" book from Amazon. Please note that we might not always have stock available on-site. Having a copy with you will significantly enhance your learning experience.
Why we check your baking ability before you attend a Retreat
The Retreats are what we call a combined course, with a minimum of 6 months of online lessons on the Bake for Health online course before you attend in person
We want you to have an amazing week.  So this is really important that you follow the course syllabus on the Bake for Health Online before you attend.When you are going to spend time with people who are have baked before and learn from Vanessa then being familiar with the recipes and structure of the recipes will make a huge difference to your enjoyment of the course, and to the other attendees.
This means you are familiar with the basics, including sourdough starter refreshment, baking terms, and basic techniques.
It is mastering this basic knowledge that make the course go smoothly. We know it is sometimes hard to find the time, but we find those students who have followed the online lessons benefit immensely. We also know that if if you have not followed the online course then you will find the retreat style frustrating because it builds on the foundational knowledge learned before attending. 
To ensure you get the most out of your time at the school we ask that you practice our classic beginners sourdough formula before attending. This formula is also the classic 20% retarded loaf on page 114 of the sourdough school book.)
You are required to email us a photo of this sourdough bread, or equivalent at least 8 weeks before your in person course starts.
How do I get my sourdough starter home?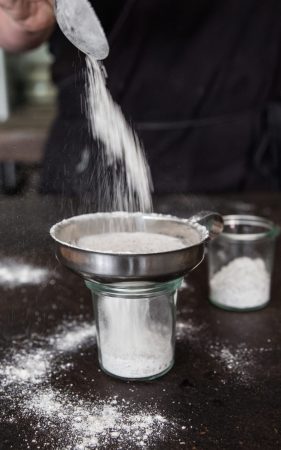 Many of our students ask me about the practicalities of taking their sourdough starters home with them. They have travelled from around the world to visit the school, so it's only natural that they have concerns about getting their starter back home. But in fact, it's very straightforward. Sourdough starters, when they are refreshed correctly, can remain out of the fridge for between 24 and 36 hours as long as they are kept at a regular temperature. This means that most journeys can be accomplished between refreshments… if not, it's very easy to maintain your starter while still on the road (or train or plane!)
When you leave the school, we supply you with a small pot which contains 80g of sourdough starter. We also give you a bag for the starter to travel in. We refresh the starter on the last day of the course before you leave, to ensure it's at the optimum point and ready to travel home. We also supply small bags of flour, so if anybody needs to continue refreshing their sourdough starter for a few days before they go home or on the journey, then they are able to do so. Keeping your starter healthy is a very simple process and will be fully explained on the course. But essentially, to refresh your starter you take ¾ (60g) of the starter out of the 80g we give you. Then stir 35g of water and 25g of flour into the remaining ¼. All you'll need is a small spoon or, at a push, you can use your fingers for mixing. This ratio of flour and water keeps your starter slightly thicker than you would normally have it, which slows down the rate at which the bacteria consume their food source.
There are a couple of considerations to bear in mind when you are travelling – the main one to remember is that your sourdough starter is still fermenting and is going to be producing gas. It's worth opening the lid every few hours to release these. If you forget, the worst that can happen is that the gases build up and pop the lid so that a little of it spills out into the plastic bag. This isn't really a problem because you can wash the starter out of the plastic bag when you get home, although you will only need 20-25g of it to refresh anyway.
Taking your sourdough on an aeroplane.
I don't recommend keeping the bags of flour in your hand luggage because, more than likely, you will be stopped and have it tested at the airport. But I do prefer to carry my starter in hand luggage. It can safely travel in the hold. It will get cold but certainly shouldn't come to any harm. If you decide to take it in your hand luggage, remember that it will be subject to the restrictions on liquids and gels, so don't try to carry too much. I also find it helps to clearly label the container or bag with the contents… if nothing else, it can lead to some interesting conversations at security!
It's really not a problem to travel with your sourdough starter. I've taken mine all over the world. In fact, the sourdough starter you will be leaving The Sourdough School with is part of a starter that has already been all over Europe, as well as to India and the USA. So we're sharing a very well-travelled starter with you!
What are the Course Start time & End Times?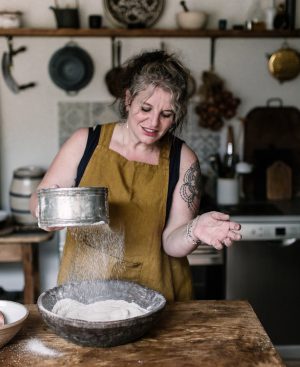 The typical operating hours for our courses are from 10 AM to 6 PM. However, it's crucial to note that each course follows its unique schedule. We encourage you to refer to the step-by-step pre-course information, The link would have been automatically emailed to you at the email address that you provided as you registered, which details the specific start times for your individual course.
Do not turn up early.
We emphasize the importance of starting our courses on time. As such, we kindly request that you refrain from arriving earlier than the designated starting time, which is typically 10 AM. The time prior to the course commencement is dedicated to meticulous preparation, akin to the final moments before hosting a dinner party, where the atmosphere is abuzz with activity.
If, for unavoidable reasons, you find that you will arrive early, we kindly request that you notify us at least two days in advance.
Courses conclude at 6 PM, and we suggest arranging for taxis at 6:15 PM, allowing a slight buffer should the session run a bit longer.
Please bear in mind that it typically takes around 20 minutes to reach the Northampton train station from our location.
Do I really need a Sourdough School Book?
Absolutely, bringing a copy of "The Sourdough School" book with you on your retreat will significantly enhance your learning experience, as we use it as a primary reference throughout our courses.
Why don't we include the books in the course fee?
Arranging book distribution has proven complex, as many of our students already have a copy. Interestingly, the cost on Amazon is often lower than what we can obtain from the publisher. Therefore, we encourage students to bring their own copies or notify us if they wish to purchase one on-site.
Please note that becoming familiar with the stages of making sourdough, as detailed in the book, will allow you to gain much more from the course. If you prefer not to purchase a copy, you are welcome to borrow one from the school and use my online teaching notes when you get home.
Do we have copies of your other books?
We generally have copies of my book "Food for Thought" available for purchase, but "Prepped" is rarely in stock. You're welcome to bring your own copies if you'd like them signed. Again, it's usually more cost-effective to purchase these online, as we must pay wholesale prices for our stock.
In addition, we also offer "10 Minute Sourdough" and "Sweet Sourdough" as options to buy, but please be aware that we may not always have these in stock.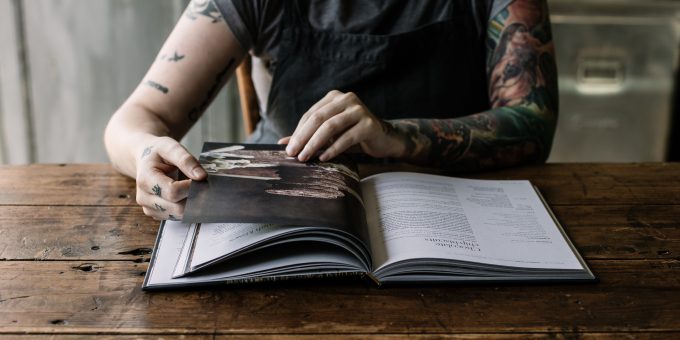 Is there any continued support when I get home?

Yes! We offer continued support and encourage students to share their experiences through the WhatsApp group.
In addition, once you sign up for a course you will be given 12 months membership of The Sourdough Club. This gives you access to Vanessa's notes and teaching. Sign up for the club using the code sent to you in your booking acknowledgement email.
Research
We have several researchers that work for the School and the papers are available on request. All the studies though, are listed and reference and summarised on the sourdough club pages.
Expectations
"What can you expect when you come to a course?
You can expect a warm welcome and to work hard and learn a lot. It's fun, and small groups make friends. However, it is a big commitment both financially and in terms of time, so it's important for you to research your week thoroughly. We are always happy to answer questions, but there are a few things we can share to fill in any gaps.
What do we expect from you?
We hope for lovely people who want to learn everything we can teach you about sourdough. We need you to be punctual, well prepared, with long hair tied back, short fingernails, wearing a full apron and raring to go.
We also expect our students to continue their baking when they get home, which is why we have The Sourdough Club and provide feedback and support long after the course has finished.
What should you expect from a course?
While the teaching will centre on every aspect of sourdough bread, there will still be time to savour your bread, relax, breathe deeply and just lose yourself in long, slow fermentation and in the beauty of winter in our rural Northamptonshire setting. We will try to incorporate a walk into each day's schedule, weather permitting.
You will have some free time in the evenings, and there is the opportunity to walk, cycle, visit the local pubs, or pop into the local cheese mongers and bakery, and we arrange a visit to the local vineyard. The course aims to give you the confidence and know-how to bake your own homemade, artisan, sourdough loaves. It will be a fun week full of information, demonstrations, and baking. All participants will receive a certificate of attendance. Once you have booked, a full schedule will be sent to you.
Will you make the perfect loaf?
Probably not.
Something to bear in mind: It took many years to master sourdough. It is an art, and sourdough is wild. Fermentation is unpredictable at times, and many students often arrive with very high expectations. Often, people show me loaves they want to make by bakers who have baked over 500,000 loaves. Yes, they are amazing. However, it takes years to really master sourdough. It is like learning to play a musical instrument, and although you will attend a course for a few days or even a week, it takes most bakers a three-year apprenticeship to learn to bake sourdough, and even now, 35 years on, I am still learning every time I bake.
Be ready to learn. Sometimes things don't always go according to plan... although mostly they do; it is somewhat ironic, but we learn more from our mistakes than we do from our successes.
What you will learn here is not just to follow a recipe; you will learn core principles and to trust your senses, to have an understanding and a sense of rhythm, timing, and connection to the dough and the process of making bread. You will make great bread and learn everything you need to know to be in a position to practice with knowledge.
Then it is up to you to bake. Over and over again.
That is the joy - the journey
What is included in a Course?

What is included:
All food and drinks whilst at the school are provided. We will be eating sourdough, local cheeses and simple, delicious homemade food for lunch, and enjoying a glass of award-winning wine from the local vineyard or our own sourdough beer.
You will only need to bring a few essentials, your favourite apron, a large basket to take your bread, your bakes, and several other bits and pieces home with you, 3 x 200g Tupperware containers with lids to take jam, cultured butter and pickles home (please ensure they are sterile and odourless) and a small plastic bottle (an empty water bottle is good) to take syrups home.
International students, please allow space in your luggage to take many items back with you.
Retreat students you need to bring a swimming costume, and pair of trainers or shoes to walk in, something warm to wear and a flask – we will fill it with hot tea. If you want to cycle then please bring something appropriate to wear – the route is some tarmac and a well-used track, but it can be muddy in places.
Please note that we are also mindful that some people want to avoid alcohol, and we have a separate table available, that is still very sociable to eat at.
What is not included:
Students are responsible for:
Travel
Accommodation
Transport to and from the School.
You will need to arrange for your own breakfast and evening meals.
If you have any other questions not covered here please email us and we will get back to you as soon as possible.
bookings@sourdough.co.uk
We are very much looking forward to meeting you.
Kind Regards
The Sourdough School Team