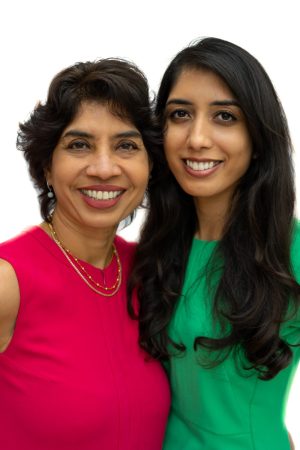 Dr Nitu Bajekal MD, Senior Consultant ObGyn, Author and Board-Certified Lifestyle Medicine Physician
Dr Nitu Bajekal MD is a Senior Consultant Obstetrician and Gynaecologist in the UK with over 35 years of clinical experience in women's health. Her special interests include Lifestyle Medicine, PCOS, Endometriosis, period problems, menopause, pre-cancer, complex vulval problems and medical education. She is a keyhole surgeon with experience in laparoscopic procedures including robotics.
She is the co-author of Living PCOS Free along with her daughter and nutritionist, Rohini Bajekal. It was published in April 2022 and is available in the UK, USA and worldwide.
Dr Bajekal is a Fellow of the Royal College and recipient of the Indian President's Gold medal. She is one of the first board-certified Lifestyle Medicine Physicians in the UK. She has written the women's health module for the first UK University based plant based nutrition course.
Dr Bajekal is passionate about spreading health awareness, providing reliable medical and lifestyle information for the general public, doctors, workplaces and schools.
Find out more about Dr Nitu Bajekal
Via nitubajekal.com (35+ free factsheets available) and follow her on Instagram and TikTok where she shares daily tips, recipes and more.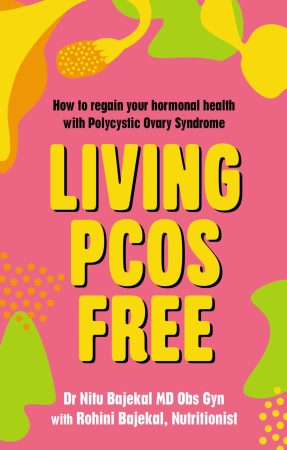 Living PCOS Free (Hammersmith Health Books)
Polycystic Ovarian Syndrome (PCOS) is the most common endocrine disorder worldwide, affecting at least 1 in 10 women and people assigned female at birth (AFAB). It is the number one cause of infertility. Alarmingly, 3 in 4 of those with PCOS remain undiagnosed because of the complex nature of the condition.
This practical guide will show you how to successfully manage your condition using proven lifestyle approaches alongside western medicine. With over 35 years' of clinical experience, Dr Nitu Bajekal breaks through misinformation, providing clarity and support to help you tackle your symptoms – from irregular periods to acne and anxiety.
The book features an easy-to-follow 21-day plan for hormonal health by nutritionist Rohini Bajekal along with plant-based recipes and illuminating case histories.
Follow nutritionist Rohini Bajekal:
Website: rohinibajekal.com
Instagram: @rohinibajekal
Photographs of Nitu and Rohini Bajekal by Kate Lindeman
Dr Nitu Bajekal is a contributor to our BALM Diploma, here discussing PCOS and sourdough with Vanessa.