Does The Sourdough School have a complaints Procedure?
The Sourdough School Complaints Procedure
The The Sourdough School does have a complaints procedure.
We view complaints as an opportunity to improve for the future, as well as a chance to put things right for the person [or organisation] that has made the complaint.
Our 6-step approach is to:
To provide a fair complaints procedure which is clear and easy to use for anyone wishing to make a complaint
To make sure all complaints are investigated fairly and in a timely way
To publicise the existence of our complaints procedure so that people know how to contact us to make a complaint
To make sure everyone at The Sourdough School knows what to do if a complaint is received
To make sure that complaints are, wherever possible, resolved and that relationships are repaired and apologise.
To gather information which helps us to improve what we do and implement changes to prevent this from happening again.
What is the definition of a complaint?
A complaint is any expression of dissatisfaction, whether justified or not, about any aspect of The Sourdough School
Where do complaints come from?
Complaints may come from any individual, volunteer or organisation who has a legitimate interest in THE SOURDOUGH SCHOOL including the general public if something is perceived to be improper. A complaint can be received verbally, by phone, by email or in writing. This policy does not cover complaints from staff, who should refer to HOPE UK's internal policy on such matters.
Confidentiality and responsibility
All complaint information will be handled sensitively, telling only those who need to know
Overall responsibility for this policy and its implementation lies with the board of Directors
This policy is reviewed regularly and updated as required. Publicised Contact Details for Complaints: Written complaints may be sent to The Sourdough School
Complaints may also arrive through channels publicised for that purpose or through any other contact details or opportunities the complainant may have, such as social media. Complaints received by telephone or in person need to be recorded.
Telephone complaints
The 6 step process for the person who receives a phone or in person complaint should:
Write down the facts of the complaint
Take the complainant's name, address and telephone number
Note down the relationship of the complainant to The Sourdough School  e.g. student, customer, club member, volunteer, sponsor, supplier
Explain to the complainant that we have a formal complaints procedure
Explain to the complainant what will happen next and how long it will take
Where appropriate, ask the complainant to send a written account via the form below so that the complaint is recorded in the complainant's own words
Resolving Complaints
Step One
In most cases, a complaint is best resolved by the person responsible for the issue being complained about. If the complaint has been received by that person, they may be able to resolve it swiftly and should do so if possible and appropriate.  Whether or not the complaint has been resolved, the complaint information should be passed to The Sourdough School Director within five business days.
On receiving the complaint, the Director needs to contact the complainant. If it has not already been resolved, they delegate an appropriate person to investigate it and to take appropriate action. If the complaint relates to a specific person, they should be informed and given a fair opportunity to respond.
Complaints should be acknowledged by the person handling the complaint within five working days. The acknowledgement should say who is dealing with the complaint and when the person complaining can expect a reply.
A copy of our complaints procedure should be attached. Ideally complainants should receive a definitive reply within a month. If this is not possible because for example, an investigation has not been fully completed, a progress report should be sent with an indication of when a full reply will be given.  Whether the complaint is justified or not, the reply to the complainant should describe the action taken to investigate the complaint, the conclusions from the investigation, and any action taken as a result of the complaint.
Step Two
If the complainant feels that the problem has not been satisfactorily resolved at Stage One, they can request that the complaint is reviewed at Board level.
At this stage, the complaint will be passed to the Board The request for Board level review should be acknowledged within five working days of receiving it. The acknowledgement should say who will deal with the case and when the complainant can expect a reply. The Board of Directors may investigate the facts of the case themselves or delegate a suitably senior person to do so. This may involve reviewing the paperwork of the case and speaking with the person who dealt with the complaint at Stage One. The person who dealt with the original complaint at Stage One should be kept informed of what is happening.
If the complaint relates to a specific person, they should be informed and given a further opportunity to respond. Ideally complainants should receive a definitive reply within a month. If this is not possible because for example, an investigation has not been fully completed, a progress report should be sent with an indication of when a full reply will be given. Whether the complaint is upheld or not, the reply to the complainant should describe the action taken to investigate the complaint, the conclusions from the investigation, and any action taken as a result of the complaint.
Illegal practices
The decision taken at this stage is final, unless the Board feels that it is appropriate to seek external assistance with resolution if any illegal matters arise.
Please submit your complaint in this form
What are the live sessions, how often?
What are live sessions?
We have 4 live session a week during term time.
The sessions are currently on Mondays and Thursdays.
What if I miss a Live session or I am learning from a different time zone?
Do not worry - we have it cover.  All the sessions are recorded and you have 4 weeks to catch up with them.
Is there an overview of the Diploma Course?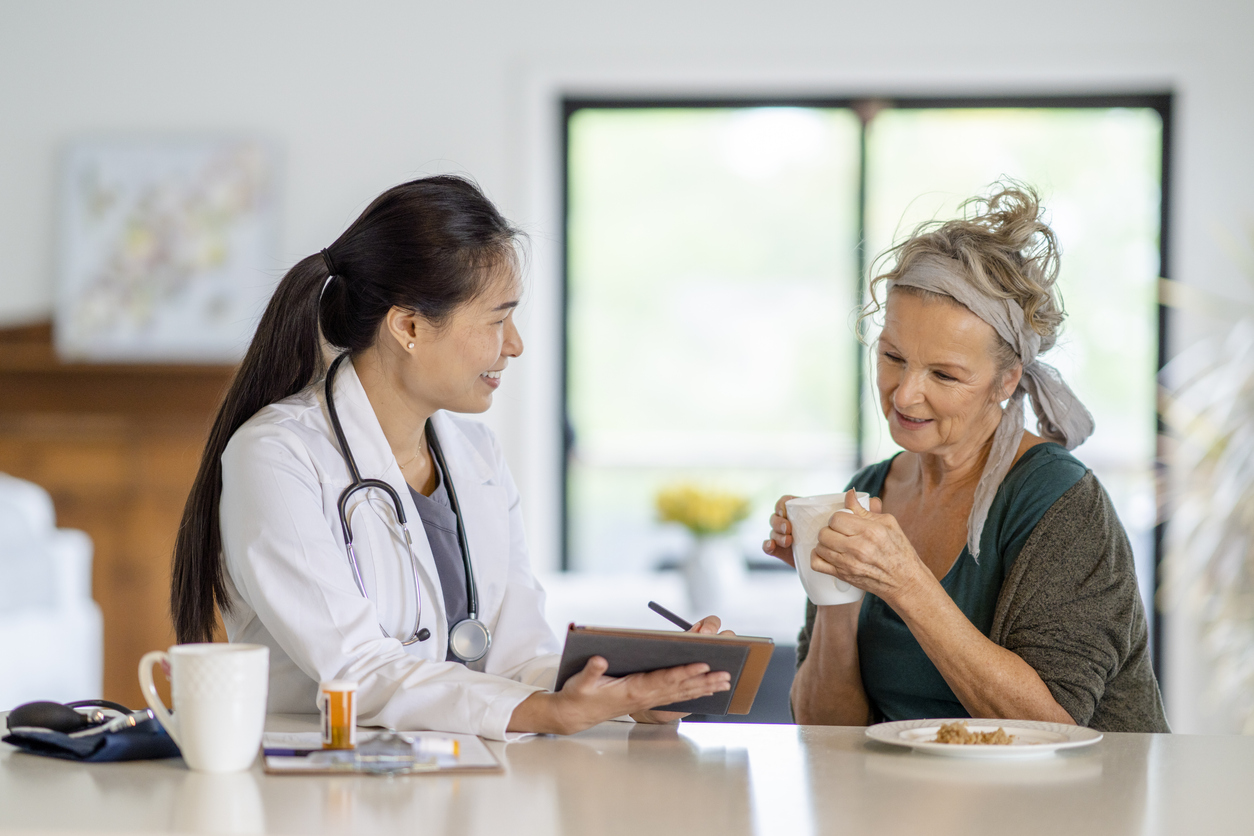 The Diploma is about far more than baking.  You will need to have an understanding of how the prescribing works, because one of the main parts of engaging with your patient is in connecting.  We know that how your patient feels about the relationship they have with their Doctor matters, and when you have something in common we find that there is a magical shared love of baking and this makes a difference to the outcome.
We also go into significant detail on specific health aspects that resulted in changes on the case studies. For example how the BALM protocol helps balance with blood sugar, how fibre impacts satiety, how certain approaches to bread and fermenting may be beneficial to patients who have a risk of colic disease.
We also have specific prescription strategies. You will learn how baking can help fraught parents better manage the mental heath of their teenagers, and how baking can  help a patient who may be simply struggling with  the cost of living.
The Baking as lifetime Medicine has what Vanessa called and adaptogenic quality and whilst not all patients will suit this prescription, there are strategies and recipes that are specifically designed to engage and empower your patient in social connections. You will discover how easy it is to bake one and give one, and the soy been how this happened was a GP who attended The School in 2014 who began a Baking Club at his Surgery.  He invited the 20 most challenging patients and taught them what he had learned here. He contacted us to tell us that this project had significantly changed the patients health, but more  than this patients brought in and shared their bread with the surgery and the staff. He described the amazing smiles and laughter as patients showed their appreciation bringing bread back onto the surgery and gifting amazing loaves to the team. It was a game changing moment, and sowed the seeds for the prescription courses and Vanessa loved the idea of baking two loaves and gifting one so much that she incorporated a bake one give one policy into all her recipes and all her formulas.
So whilst this is an overview of what you will learn in official terms covering the impact of bread on the body and mind, what you will actually learn is how to bring joy, nourishment,  a sense of purpose and to  your patients.
You can download The 2023-Prospectus here
Overview of The Diploma in Prescribing Bread as Lifestyle Medicine you will:
You have 2 years to complete 2 modules. BALM Theory and BALM Practical. One you have graduated you will be given a licence to prescribe BALM as part of our systems change programme.
You will Learn how mass produced, poor quality bread and baked goods negatively impact health.
Understand the mechanisms of how long, slow fermentation transforms your bread and discover how The Sourdough School Bread protocol resulted in significant positive benefits to both the gut microbiome and mental health..
Bake the knowledge from this module. Each week throughout the course, on the BALM Practical Module you will apply the BALMN theory to make your bread and accompanying recipes.
Gain a unique insight into the impact baking as Lifestyle Medicine on the gut microbiome and physical and mental health.
Appraise Sourdough School Case studies that demonstrate improvement of physical and mental health outcomes.
Apply the knowledge & change your clinical practice: medical professionals may apply for a practitioner's license on completion of the course, which will enable you to socially prescribe Prescription memberships with the social discount to your patients.
Positively impact community health: our courses are about baking and sharing bread. The bake two, share one principle encourages people to connect to each other and this helps alleviate loneliness and social isolation.
Understand and participate BALM as activism.
Create and share both a case study as your graduation task & a formula or cake recipe that applies and demonstrates clear application and understanding of baking according to BALM Protocol.
Inspire the next generation by mentoring a 16 – 24 year old.
Stay as an Alumni member
How we use your fees to run our Social Enterprise
What should I do if I get overwhelmed
You can always talk to Vanessa. She is pretty understanding and we recognise that life can present unexpected challenges and commitments. Unlike traditional educational institutions, we offer a degree of flexibility to accommodate our students during such times.
If a student experiences unforeseen life events that prevent them from fulfilling their commitments under this course, they are encouraged to communicate with us as soon as possible. We'll endeavour to find a suitable solution, which may include deferring the student's responsibilities to the following academic year. This flexibility allows the student to continue their learning journey with BALM without unnecessary pressure or stress.
However, it's important to note that while we strive to be accommodating, any adjustments made are at the sole discretion of BALM and The Sourdough School Ltd, and certain conditions may apply.