Learning Objective
Evidence in action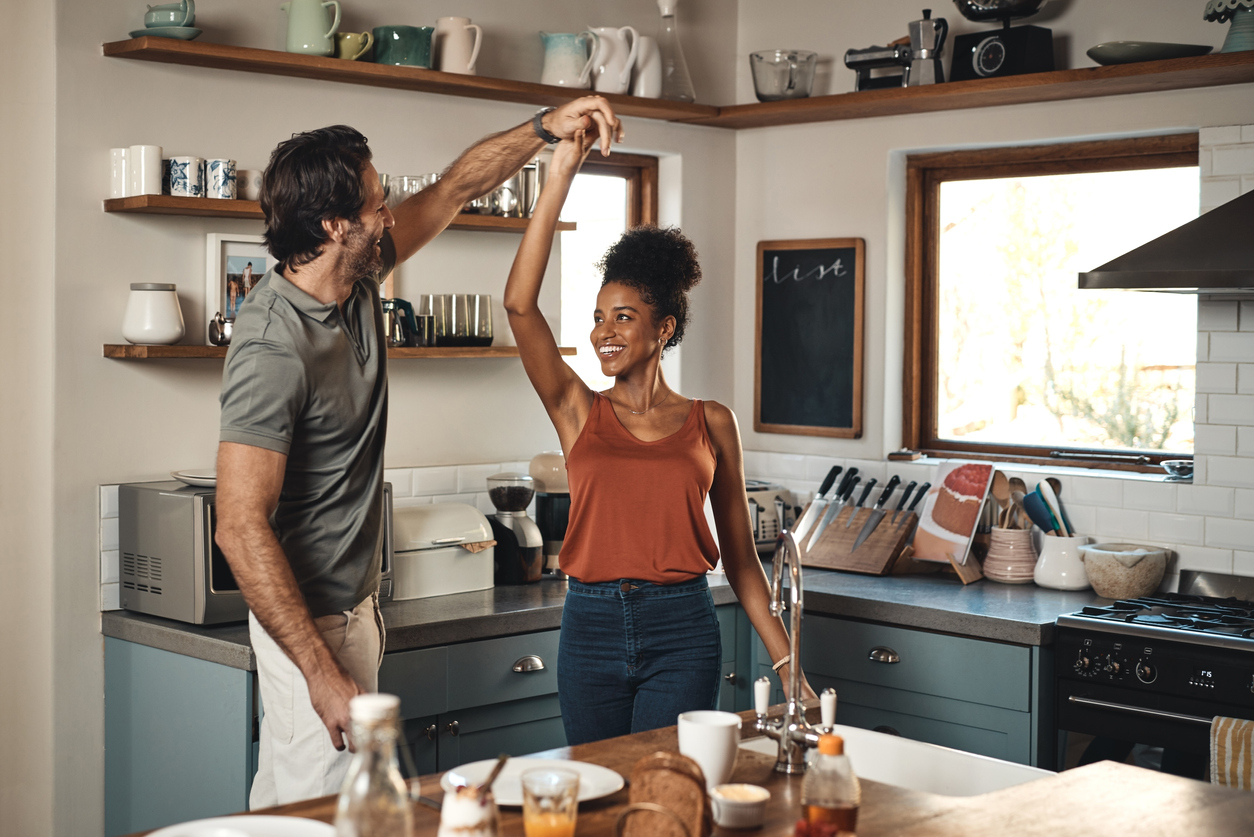 Prove it.
Not all bread is created equally, and this leads to an extraordinary amount of misinformation. A large part of creating BALM (Baking as Lifestyle Medicine)  over the years was grounded in my relationships with my students.  A considerable part of my work of understanding sourdough was through my students. Many students came to our courses with questions about digesting sourdough. I'm not sure I've ever taught a class without someone asking about noncommunicable diseases and digestion. Sometimes students like to share; at other times, they prefer to hang back and talk privately to me afterwards.
Some of the early students I taught really changed the way I understood the role of bread and baking. Stephanie, who was one of my first students, was terminally ill with bowel cancer. Martin were both extraordinary students and although, very sadly they are no longer here to see how our work has changed over the years, their kindness has lived on in the insight they gave me into how bread and baking can take on such meaning.
These case studies are about people with whom I have come into contact and who have given me permission to share their stories. Sometimes case studies throw out more questions than they do answers, but the thing they have in common is that everyone involved in them loved to bake, eat and share bread.
Some of the early students I taught are no longer here to read this, but many of the people whom I have come into contact with have allowed me to share their stories. One thing they all have in common is that they would all love to know and understand why it is that they can digest sourdough but not commercial bread.
What became clear was that to teach medical practitioners how to use and understand the impact of  BALM, I needed to provide evidence. I needed to examine the results more scientifically and to consider not just the impact on mental health but on the individuals in the way that I knew and understood people.  The ability to do this came in the form of a student, Professor David Veale who mentored me. In 2019, Professor David Veale generously advised me on how to conduct dietary intervention studies on participants following the BALM Protocol and to monitor the impact on the gut microbiome and mental health. COVID almost prevented this study, but it ran with help from my team and the people involved.
It was an extraordinary investigation that we will repeat officially again with formal ethical approval from a university.   I hope you enjoy these case studies; they offer an excellent insight into how very individual the health impacts of BALM have been.
As I put this study together, very few human studies specifically into sourdough (and the ones that have looked into this are flawed).  My research into this area has since fuelled interest, but this study was conducted using a rigorous procedure to examine if our approach to baking has actually improved mood and gut health in the individuals who followed BALM Protocol.
The participants tested their gut microbiomes and then baked and consumed a diversity bread (and cakes) and accompanying recipes from The Sourdough School Sweet Baking book for almost three months. Afterwards, we re-tested their gut microbiomes to find out what had actually happened physically. We also asked individuals to keep a score of their own feelings regarding mental health throughout the intervention. I am delighted to say that the results stand up, and it has been extraordinary. This is especially relevant – as our panel point out – because this intervention study took place during a period of incredibly high stress and uncertainty, just as the global pandemic outbreak began and the lockdown started.
It is fascinating to listen to the feedback from 9 of the 10 participants as our in-house team discuss the specific results of changes in the gut and in mood on a case-by-case basis. I hope you will enjoy delving deeper into the results and watching the feedback from our panel of experts.
What happens if I need help with my baking when I get home?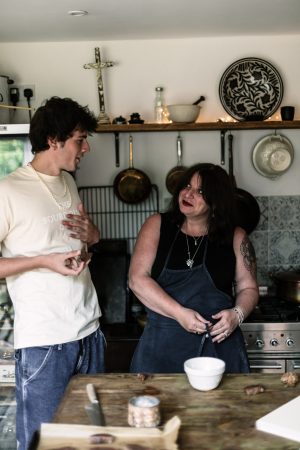 Your learning journey doesn't stop when you leave the school – it truly has just begun. With your Sourdough Club membership, you're never alone in your sourdough baking journey.
The Sourdough Club membership provides comprehensive, top-level support to help you continue your sourdough journey with confidence. Remember, leaving the school doesn't mean the end of your learning journey - every bake is a new opportunity to learn and grow in your understanding of the sourdough process.
A key aspect of this membership is your access to Vanessa Kimbell, our founder and sourdough expert. There will inevitably be times when your sourdough baking may not go as planned, and you need help identifying the issue. Vanessa is often available to assist in these instances.
However, to enable her to provide you with the best possible advice, it's important that you provide a complete set of information regarding your baking process. This includes specifics about your ingredients, methods, timings, and any issues you're experiencing. This thorough understanding will help Vanessa guide you effectively through your sourdough challenges and ensure your continued growth as a baker.
We have weekly live Q&A sessions and a Club Forum to enable you to get the support and help you need.
The effect of sourdough Fermentation on the Gut microbiome and mood
The Project Proposal
THE SOURDOUGH SCHOOL PILOT STUDY
The effect of sourdough Fermentation on the Gut microbiome and mood
Background
Wheat represents one of the world's major sources of food with up to 300 million tons consumed annually, and bread is highly consumed worldwide (Watson R.R, 2014). Cereal fermentations has changed significantly in the past 150 years, and industrially produced fast fermented bread has become part of the staple diet. Despite this, there is an increasing body of evidence that long slow fermented sourdough bread, produced with a symbiotic live culture of lactic acid bacteria and wild yeast, have potential health (Gobbetti et al., 2019). Moreover, eating wholegrains is associated with many health benefits and epidemiological findings show that consumption of wholegrains have a protective effect against several metabolic diseases, which in part has been attributed to the phenolic compounds and dietary fibres in cereal (Vitaglione, Napolitano and Fogliano, 2008a).  The bioavailability of fibre in breads can remarkably be influenced by fermentation. The long slow fermentation of bread, using lactic acids bacteria and wild yeast, significantly increased bioavailability of key nutrients including polyphenols and minerals to the microbes in the gut (Anson et al., 2009; Ripari, Bai and Gänzle, 2019;  García-Mantrana et al., 2016).
In recent years gut microbiota has experienced an extraordinary level of intense investigation (Blaser, 2014).  Interactions between dietary factors, the gut microbiome, and host metabolism are increasingly shown to be important for maintaining both physical and mental health. (Cani and Delzenne, 2007). From a systematic review, 39 out of 42 studies showed an increase in microbiota diversity and/or abundance following intact cereal fibre consumption (Jefferson and Adolphus, 2019)(Jefferson and Adolphus, 2019). Moreover, in a recent study on rats, the authors provided evidence that the consumption of sourdough-leavened bread vs yeasted bread had the potential to appreciably change the gut microbiota of rats, and in turn affect the metabolic functions of two key phyla, Bacteroides and Clostridium (Abbondio et al., 2019). On the other hand, a study comparing the effects of whole-grain sourdough bread against industrial white bread did not observe any significant changes in the gut microbial balance or composition. However, this may have probably been due to the short consumption period (1 week) (Korem et al., 2017b).
Increased levels of dietary fibre have been shown to increase the levels of short chain fatty acids (SCFAs) in the gut, which are considered to be anti-inflammatory and are required for optimal health (Vitaglione, Napolitano and Fogliano, 2008b). This suggests that an increase in the bioavailability of fibre via fermentation may modulate the composition of the gut and increase SCFAs.
The World Health Organization (WHO) estimates that 322 million people, which is around 4.4% of the global population, are currently suffering with depression (GBD 2017 Diet Collaborators, 2019). Accumulating data indicates that changes in gut microbiota can have a positive effect on mood, via the so called gut-brain axis, interacting with the neural, endocrine and immune pathways and so potentially influences brain function, mood and behavior (Wang and Kasper, 2014; Foster, Rinaman and Cryan, 2017) . For instance, it has been reported that certain bacterial species were found to inhibit inflammation and decrease cortisol levels resulting in an amelioration of the symptoms of anxiety and depression (Cheng et al., 2019).
Due to the paucity of studies on sourdough bread on gut microbiome and mood in humans, and their encouraging results, there is the need to further investigate into this promising area of research.
The majority of these studies lack sourdough process information, including the timings of the bread-making process and desirable dough temperature (the DDT),  and the specific microbes in the starter, which have an effect on the nutritional profile of the sourdough and available nutrients. Indeed, these factors affect the breakdown of nutrients, phytonutrients, bioactive peptides and minerals, the bioavailability of fibres, and the levels of prebiotics such as resistant starch in the sourdough, all of which could have an impact on the gut microbial composition and balance. (Gänzle and Zheng, 2019). This contribution of sourdough process information will be addressed in this study.
The research Question.
How does the BALM protocol, when applied over a ten-week period, affect changes in mood states and changes in the balance of the gut microbiome and to what extent can alterations in the gut microbiome composition explain any observed mood changes or impact any self-reported symptoms?
Study hypothesis
We hypothesise that baking and eating sourdough bread according to the BALM protocol would result in changes in microbiome balance and that the combination of making bread and eating higher levels of diverse fermented fibre could potentially influence the balance and levels of gut-derived metabolites, such as SCFA, which may in turn influence mood and self-reported symptoms related to increasing fibre and potentially might relate to changes in the balance of the bacteria in the gut.
Study design
A parallel dietary intervention study designed with ten healthy participants over 18 years of age and not on current medications will be carried out. People who have recently used (less than one month) probiotic or high-fibre supplements, and antibiotics (currently or in the last 3 months), have chronic conditions, such as IBS, diabetes, clinically diagnosed mental disorders, or celiac disease, will be excluded from the study. During a period of 10 weeks, participants bake, eat and share bread according to the BLAM protocol. Before and after the 10 week intervention, participants will collect a stool sample. Stool samples will be sent directly to Atlas Biomed where they will undergo 16s RNA sequencing to profile the gut microbiome.
Participants will be asked to record their mood at baseline (before the start of the trial) and continue to do so on a daily basis for the 10 week period using a score of 1 – 10 for their mood, based on The Warwick-Edinburgh Mental Wellbeing scale (WEMWBS).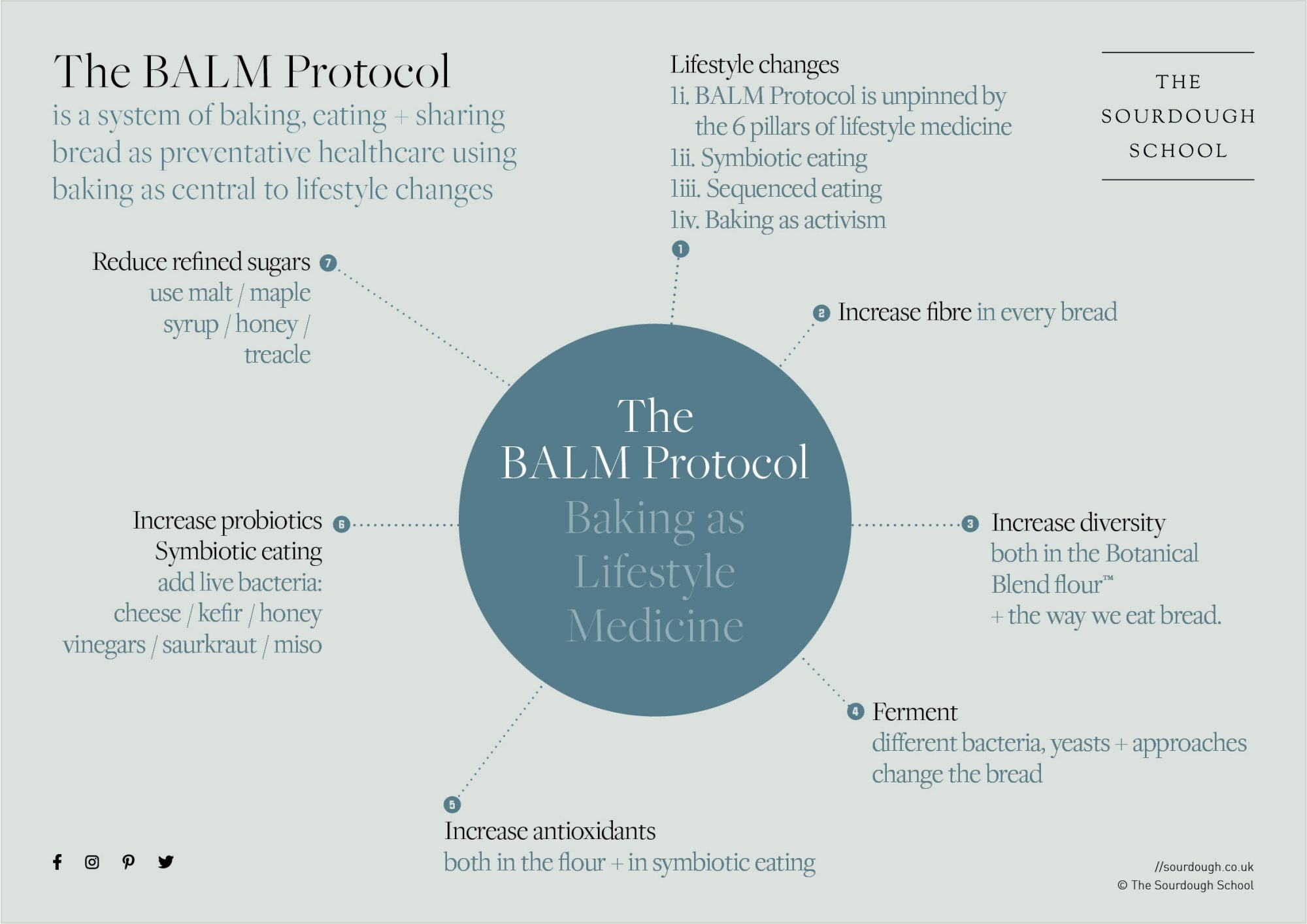 Sourdough supplementation
Before starting the trial, all the participants will receive all the materials and equipment that they need in order to bake for 10 weeks. Volunteers will have the choice to either attend a free online support and follow The Sweet Sourdough School book at the Sourdough School (https://www.sourdough.co.uk/) where a professional baker will teach them how to bake bread or access the online video course to learn to make the bread. Full baking training and support will be given to the participant at The Sourdough School. Each participant will act as their own control, with the first gut test results being compared to the last tests and scoring their own unique health symptoms.
Data collection methods
Before and after the 10-week intervention participants will self-report how they feel and their symptoms. They will collect a stool sample using a certified kit provided by Atlas Biomed. Stool samples will be sent directly to Atlas Biomed, where they will undergo 16s RNA sequencing to profile the gut microbiome, including metrics of microbiome diversity and gut-derived metabolites such as short chain fatty acids. In addition, the bacterial content of the starter culture will be known as it will be supplied by Puratos. Faecal samples will be collected during the week before the start and at the last day of the 10 week intervention.  Participants' mood will be measured using a simple scale based on The Warwick-Edinburgh a Mental Wellbeing scale ( WEMWBS)  that was developed to enable the monitoring of mental wellbeing in the general population and to evaluate projects, programmes and policies which aim to improve mental wellbeing. Participant will be asked to follow the diet and report weekly on their symptoms and mood for the duration of the study.
Data Analysis
Statistical analysis will be completed via IBM SPSS. Data will be initially examined for normality and homogeneity of variance prior to using parametric tests. If the appropriate conditions are not met, the appropriate non-parametric tests will be chosen. P-values P<0.05 will be considered statistically significant. Interviews with the Sourdough School team will feedback to individuals their results and discuss outcomes in recorded interviews.
Application Process & Consent form
Social Media, including blog posts, Instagram, Twitter & Facebook will be used to attract applicants and a local village newsletter, in Pitsford. Slightly modified versions (based on the media used) of the following text will be used:
"Take Part in a Sourdough Study
It's time to better understand the bread we eat and how it affects us. We are exploring how eating long slow fermented wholegrain sourdough might modulate our gut microbiome and affect mood positively.
We are currently recruiting volunteers for a groundbreaking pilot study to gather data and generate a better answer for everyone to the questions: Does baking according to BALM Protocol  benefit gut health? And if so does this impact the way we feel?
So what does getting involved mean?
You will need to sign-up to see whether you are suitable for this study. You will ask to provide stool samples that we can use to understand the bacteria in your gut better and keep a food and mood diary over 10 weeks.
To register your interest in our study and find out more visit our website https://www.sourdough.co.uk/sourdough-research/.
#sourdough #personalisednutrition #personalizednutrition #guthealth #nutritionresearchUK #nutritionisascience postprandialresponse #gutmicrobiome sourdoughschool"
Participants who respond to a social media post or newsletter will be directed to a participant information sheet. This form will contain all the information explained in lay terms details about the study and what is required to participate. Form (https://www.sourdough.co.uk/sourdough-research/)
Should the participant decide to register an interest then they will be screened for exclusion criteria by asking them to fill in an application form. (https://www.sourdough.co.uk/research-participation-consent-form/ ). Should the participant meet the inclusion criteria for the study they will receive a consent form which will be provided in electronic form for each participant, and an email that reminds them of the participant information sheet. Evidence of a completion of informed consent will be obtained before the research starts. We will use a digital verification software, such as HelloSign.com or Docusign.com.
Ethical issues
The proposed study will comply with the Data Protection Act and standard University Good Scientific Practice guidelines. All contact details, electronic consent forms and electronic data will be stored in a password protected hard drive-in locked offices at the sourdough school East Bank House, Moulton Road, Pitsford, Northampton, NN69AU. Participants will be offered an ID code which will be used instead of their name, and if requested any identifiable information will be removed. Participants will be offered a consent form to allow their test results and feedback video to be used on The Sourdough School website as case studies for training for students.
All raw and analysed data will be kept for 5 years. Data collected for this project is consensually shared with other individuals not officially involved in the research project.  Additional emphasis and clarity will be made on the time involved, we make clear how data will be analysed and protected, and the participants have freedom to withdraw consent at any time. The Sourdough School is GDPR compliant.
The stool samples will be collected by the participants and directly sent to Atlas Biomed to be anlaysed, therefore this procedure does not require a Human Tissue license.
Risks to participants
The study design implies very low risk to the participant.
Sourdough and baking components are certified food products and are sold over the counter.
The stool samples will be processed by CE IVD-certified device according to its intended purpose but a gut testing company.
An increase of fibre and/or probiotics in diet may, in some cases, cause flatulence or bloating; in this case, a participant might consider skipping the next meal of sourdough or completely stopping the participation at his/her own convenience.
Participants will need to bake and follow basic health and safety in their kitchen whilst making recipes
REFERENCES
Agriculture, Forestry and Fishery Statistics—2016 Edition; Available online:  https://ec.europa.eu/eurostat/web/products-statistical-books/-/KS-FK-16-001.
Watson R.R., Preedy V.R., Zibadi S.  Wheat and Rice in Disease Prevention and Health: Benefits, Risks and Mechanisms of Whole Grains in health Promotion. Academic Press; Cambridge, MA, USA: 2014
ABBONDIO, M. et al. (2019) Fecal Metaproteomic Analysis Reveals Unique Changes of the Gut Microbiome Functions After Consumption of Sourdough Carasau Bread. Frontiers in Microbiology, 10, pp. 1733.
ANSON, N.M. et al. (2009) Bioprocessing of wheat bran improves in vitro bioaccessibility and colonic metabolism of phenolic compounds. Journal of Agricultural and Food Chemistry, 57 (14), pp. 6148-6155.
BLASER, M.J. (2014) The microbiome revolution. The Journal of Clinical Investigation, 124 (10), pp. 4162-4165.
CANI, P.D. and DELZENNE, N.M. (2007) Gut microflora as a target for energy and metabolic homeostasis. Current Opinion in Clinical Nutrition and Metabolic Care, 10 (6), pp. 729-734.
CHENG, L.et al. (2019) Psychobiotics in mental health, neurodegenerative and neurodevelopmental disorders Available from: http://www.sciencedirect.com/science/article/pii/S1021949819300158.
CODA, R., RIZZELLO, C.G. and GOBBETTI, M. (2010) Use of sourdough fermentation and pseudo-cereals and leguminous flours for the making of a functional bread enriched of ?-aminobutyric acid (GABA)Available from: http://www.sciencedirect.com/science/article/pii/S016816050900659X.
DE VOS, W.M. and DE VOS, E.A. (2012) Role of the intestinal microbiome in health and disease: from correlation to causation. Nutrition Reviews, 70 Suppl 1, pp. 45.
FOSTER, J.A., RINAMAN, L. and CRYAN, J.F. (2017) Stress & the gut-brain axis: Regulation by the microbiome. Neurobiology of Stress, 7, pp. 124-136.
GÄNZLE, M.G. and ZHENG, J. (2019) Lifestyles of sourdough lactobacilli – Do they matter for microbial ecology and bread quality? Available from: http://www.sciencedirect.com/science/article/pii/S0168160518305427.
GARCÍA-MANTRANA, I.et al. (2016) Expression of bifidobacterial phytases in Lactobacillus casei and their application in a food model of whole-grain sourdough bread Available from:http://www.sciencedirect.com/science/article/pii/S0168160515301173.
GBD 2017 DIET COLLABORATORS (2019) Health effects of dietary risks in 195 countries, 1990-2017: a systematic analysis for the Global Burden of Disease Study 2017. Lancet (London, England), 393 (10184), pp. 1958-1972.
GOBBETTI, M. et al. (2019) Novel insights on the functional/nutritional features of the sourdough fermentation. International Journal of Food Microbiology, 302, pp. 103-113.
HERVERT-HERNÁNDEZ, D.et al. (2009) Stimulatory role of grape pomace polyphenols on Lactobacillus acidophilus growth Available from: http://www.sciencedirect.com/science/article/pii/S0168160509004954.
JEFFERSON, A. and ADOLPHUS, K. (2019) The Effects of Intact Cereal Grain Fibers, Including Wheat Bran on the Gut Microbiota Composition of Healthy Adults: A Systematic Review. Frontiers in Nutrition, 6, pp. 33.
RIPARI, V., BAI, Y. and GÄNZLE, M.G. (2019) Metabolism of phenolic acids in whole wheat and rye malt sourdoughs Available from: http://www.sciencedirect.com/science/article/pii/S0740002018303368.
VITAGLIONE, P., NAPOLITANO, A. and FOGLIANO, V. (2008a) Cereal dietary fibre: a natural functional ingredient to deliver phenolic compounds into the gut Available from: http://www.sciencedirect.com/science/article/pii/S0924224408000447.
VITAGLIONE, P., NAPOLITANO, A. and FOGLIANO, V. (2008b) Cereal dietary fibre: a natural functional ingredient to deliver phenolic compounds into the gut Available from: http://www.sciencedirect.com/science/article/pii/S0924224408000447.
WANG, Y. and KASPER, L.H. (2014) The role of microbiome in central nervous system disorders Available from: http://www.sciencedirect.com/science/article/pii/S0889159113006004.
YANO, J.M. et al. (2015) Indigenous bacteria from the gut microbiota regulate host serotonin biosynthesis. Cell, 161 (2), pp. 264-276.
YUNES, R.A. et al. (2016) GABA production and structure of gadB/gadC genes in Lactobacillus and Bifidobacterium strains from human microbiota. Anaerobe, 42, pp. 197-204.
Where do I sign up?
Click here to see a full list of courses, dates and options.
What if I need to cancel?
We understand that life is unpredictable, and circumstances can change unexpectedly. Your participation in our research studies is voluntary, and you have the right to withdraw at any time, for any reason, without any consequences.
That being said, we do incur significant costs for the tests and equipment provided to each participant. If you decide to withdraw and have unused and unopened test kits, we would be grateful if you could return them to us. This allows us to utilize these resources for other participants or future studies.
Regardless of your decision to continue or withdraw, we are grateful for your initial willingness to contribute to our research. In recognition of this, you will be able to keep the flour we have provided, and we will maintain your student access to the school pages for the remaining time.
We value every individual's involvement in our studies and understand that each person's journey is unique. Whatever your decision may be, we respect it fully and are here to support you.
Can I talk about this on social media?
We highly encourage participants to engage in dialogue about their experiences and share their baking journey with us. Social media platforms provide an excellent way for you to do this. Using the hashtags #sourdoughresearch and #sourdoughschool, you can easily connect with fellow participants, our research team, and the broader community interested in our work.
You can find us on Twitter and Instagram under the handle @sourdoughschool. We love seeing your posts about the bread you're baking, the progress you're making, and any exciting observations or insights you might have during the course of the study.
Your experiences and insights can help enrich our research and inspire and educate others. We look forward to your contributions and engaging with you on these platforms.
What if there are concerns about my results?
Participant safety and wellbeing are our utmost priorities during our research studies. If we have any concerns about your test results, our dedicated in-house medical team will be immediately involved.
Dr. Amrita Vijay, a specialist in gut microbial analysis, and our private in-house General Practitioner (GP) will thoroughly review any test results that may raise concerns. If they identify anything that needs further medical attention, we will bring this to your notice promptly.
We would then recommend you to take these findings to your own GP for further investigation. It's essential to note that while our team is highly skilled and knowledgeable, our research study isn't a replacement for your ongoing medical care.
Our aim is to work hand in hand with your own healthcare providers to ensure your continued health and wellbeing. We appreciate your trust in us and are committed to maintaining transparency and open communication throughout the research process.
When do I get my results back?
Your participation in our research studies at The Sourdough School involves a complex process that includes collecting samples, conducting laboratory tests, and analyzing the results. This process often takes several weeks as we aim to ensure accuracy and rigor in our analysis.
Once we receive the results from the lab, our team needs time to interpret and understand the data. We understand your eagerness to know the results, and we assure you we will work diligently to provide you with a comprehensive and understandable analysis of the findings.
While we can't provide a specific date for when you will receive your results due to these variables, we promise to share them with you within one month of receiving them ourselves. We greatly appreciate your patience and understanding during this period, and we are committed to keeping you informed throughout this process. Your involvement in this research is of great value, and we are grateful for your commitment to improving our collective understanding of health and nutrition.
Do I need to pay for the tests?
As a participant in our research study at The Sourdough School, it's important for you to know that we have secured complete funding for all tests that are a part of our research protocols. These may include tests related to metabolism, the gut microbiome, blood sugar response, and short-chain fatty acids, among others.
On occasion, we may ask participants to collaborate with their General Practitioner (GP) to gather baseline data such as height, weight, blood pressure, or cholesterol levels. However, if this is not possible or convenient for you, or if there are additional tests required as part of the study, we will cover the cost of these tests.
Our commitment to fully funding all necessary tests is part of our dedication to ensuring our research is accessible and straightforward for all participants. It's a critical aspect of our mission to conduct comprehensive and inclusive research that contributes to our understanding of the health impacts of sourdough bread and broader aspects of nutritional health.
Is my participation anonymous?
Yes.
We will not share your individual results with anyone. You will be allocated a number. However we hope to engage within the sourdough class, and with the group of 20 students. We also often interact with the wider community in the discussion about the impact of sourdough on heath, so it would be amazing if you would be happy to discuss this with other people, but of course we respect that not everyone is happy to do this.
Will I get feedback about my results?
Yes. You will be sent your results, but we will also set aside a day when we will open the School to all participants who wish to discuss the results with our team. Dr Amrita Vijay, myself, our in-house GP and Jackie Lynch our in-house nutritional specialist, will be available at the school to discuss individual results. This will take place in 2020 once the data has been collated and analysed, giving you the chance to ask questions beyond the scope of the results.
Will I need to buy any equipment?
Participating in our research study requires some basic kitchen equipment which, in most cases, you'll likely already have if your kitchen is well-equipped. This includes items such as mixing bowls, a kitchen scale, a dough scraper, and an oven.
However, please rest assured that any specific equipment required for the course or the research study, which you may not already own, will be provided by us. This is part of our commitment to ensuring that all participants are fully equipped to participate in the study without incurring any extra personal expense.
Our goal is to facilitate your participation and make the process as seamless as possible, allowing you to focus on the process of baking and the study itself. We are here to provide any necessary support and answer any questions you may have throughout the study.
Are there any restrictions?
Yes, there are certain medial conditions that will preclude people taking part. In the main it is use of antibiotics that might alter the results, or certain digestive issues. So yes there will be some rules for attending the course so please bear in mind that even if you book the course then you will need to fit the criteria to participate. We reserve the right to refund applicants who are not suitable.
You must be willing to commit to the trial and consent to your medical details and analysis being recorded for the purposes of the study.
Is there any back up for learning to make the sourdough?
Yes. We will give you a year membership to the sourdough school student pages for Free ( This is usually £250 ) will be after-course support from the school, a year's access to the course support material on the student pages, and access to our research database with information from over 300 studies, if you are interested in reading more. After 6 –8 weeks of eating sourdough we will contact each student to check on their health and to carry out a second gut microbiome analysis test.
Will I need to buy flour?
If you decide to participate in our research at The Sourdough School, we will cover all associated costs to ensure that there are no financial barriers to your participation. This includes the provision of all necessary baking ingredients and equipment.
Specifically, we will provide all the flour and sourdough starters you need to participate in any study, which will be handed over to you during the course at our school or posted to you. The total amount of flour can be up to 10 kg. Given this substantial amount, we ask that you ensure you have sufficient capacity to transport it home. If you are travelling to us by plane or train, you might want to consider bringing an empty suitcase for this purpose - or arrange postage with us before you attend.
If the study requires your attendance at the school, we will also cover your travel costs. Our commitment is to make your involvement in the study as convenient and seamless as possible, allowing you to focus on the fascinating process of baking and learning more about sourdough bread.
Please note that your participation in the study is entirely voluntary, and you are free to withdraw at any point should you choose to do so. We are here to provide any necessary support and answer any questions you may have throughout the study.
Do I need to know how to make sourdough?
Taking part in a Baking as Lifestyle Medicine (BALM) protocol study at The Sourdough School does not require you to have any pre-existing baking skills. Our objective is to research the potential impacts of sourdough bread on health, and your role as a participant is to provide valuable data for this investigation.
To enable this, we provide all the knowledge, recipes, and teaching lessons necessary to carry out any baking that may be required as part of the study. Our expert team will guide you through the process, offering step-by-step instructions and continuous support to ensure that you can successfully bake sourdough bread at home.
Alternatively, some studies just require eating, so for these, we provide the option of supplying the sourdough bread ready-made. This flexibility allows for a wide range of participants and ensures the study remains accessible to all, regardless of baking experience or availability of time.
In both scenarios, our priority is ensuring that you're comfortable with the process and fully supported throughout the study, as your participation is key to expanding our understanding of the relationship between bread, digestion, and overall health.
Why must I stop eating sourdough before I participate?
Although this might sound strange asking you not to eat sourdough, we need to start from a non-sourdough baseline to see the change once we introduce the fermentation. This will allow us to make comparisons before and after baking and eating sourdough. We are looking to see if there are any significant changes in the microbes found by comparing the results.
How does Gut Microbiome testing work? What will I have to do?
Participating in research at The Sourdough School involves several key steps to ensure that our studies produce valid, meaningful data. If you decide to participate, here is what you can expect:
Sourdough Abstinence: To provide a clean baseline for our study, we generally ask that participants avoid consuming sourdough for 6 to 8 weeks prior to the start of the study. This ensures that any changes we observe during the study can be attributed to the sourdough you'll be baking and eating during the study period.
Gut Microbiome Test: Before the study begins, you'll need to have your gut microbiome tested. This involves providing a stool sample, which will be analyzed to identify and quantify the types of bacteria and other microorganisms present in your gut.
Bake and Eat Sourdough: During the study, you'll bake sourdough using the ingredients we provide, and eat this bread daily for a specified period. This will allow us to study the effects of regular sourdough consumption on your health and gut microbiome.
Re-test Gut Microbiome: After the sourdough consumption period, you'll have your gut microbiome tested again. This will allow us to see what changes, if any, have occurred as a result of the dietary intervention.
Keep a Food Diary: Throughout the study, we ask that you keep a diary of what you eat. This helps us understand how other aspects of your diet might be interacting with the sourdough intervention.
Avoid Antibiotics: Unless absolutely necessary for your health, we ask that you avoid taking antibiotics during the study, as these can significantly alter the gut microbiome. If you must take antibiotics, please inform us.
Feedback and Sharing Results: After the study, we invite you to return for a results day, where you can ask any questions and receive your personal feedback. We may also ask if you're comfortable sharing your results as part of our teaching syllabus. This helps future students learn from real-world examples. However, this is entirely voluntary, and you can choose not to share your results if you prefer.
Remember, your comfort and consent are paramount throughout this process, and you always have the right to withdraw from the study at any time.
Am I automatically part of the study if I apply?
We have a limited number of places, due to funding restrictions and there are certain medical conditions, which may affect the results, so we will need to select based on the criteria for the study to be valid. However we will be running various studies that you can volunteer for and if you want to hear more about them please register here.
Why is the composition of my gut microbiome so important?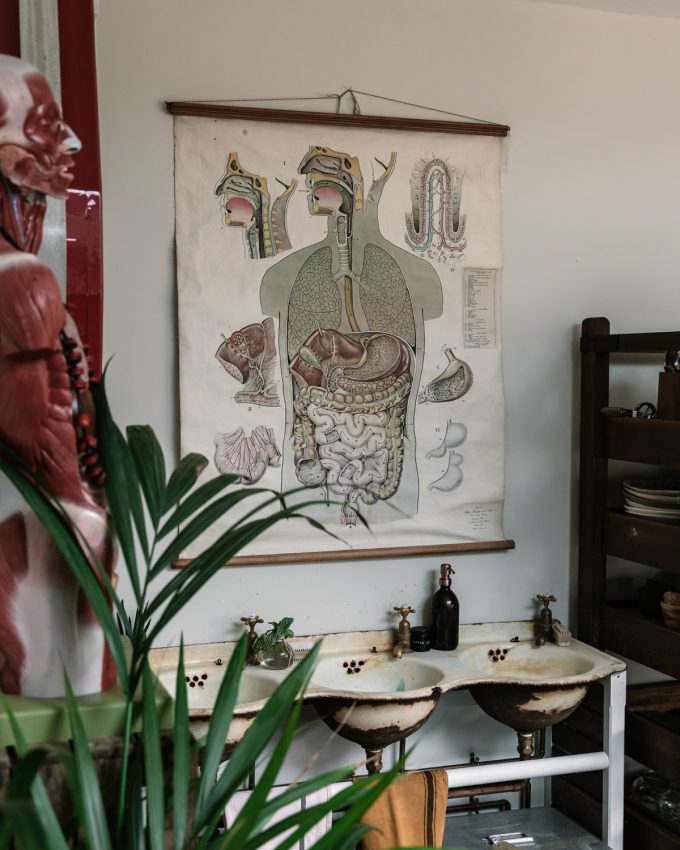 In recent years, burgeoning interest has been directed towards understanding the gut microbiome and its profound influence on our overall health. This intricate ecosystem, comprising around 100 trillion bacteria, fungi, viruses, and protozoans within our digestive system, is emerging as a critical determinant of health and disease.
Though the field of gut microbiome research is still young, it's clear that our relationship with these microbes is fundamentally symbiotic. They contribute significantly to our health by aiding digestion, bolstering immunity, synthesizing vitamins like vitamin K and B12, and even impacting our mental wellbeing. These microbes communicate with our brain through pathways such as the vagus nerve, possibly affecting our mood, appetite, and anxiety levels.
Evidence suggests that an imbalanced gut microbiome, often referred to as 'dysbiosis', is linked with several diseases, including autoimmune disorders, multiple sclerosis, and Parkinson's disease. The gut microbiome's composition appears to be shaped by various factors such as our initial microbial seeding at birth, diet, lifestyle, medication use, and environmental exposures.
As a researcher and baker with a keen interest in the microbiome's role in digestion, Vanessa has become particularly interested in the potential benefits of long, slow-fermented sourdough bread on the gut microbiome. This interest springs from numerous laboratory studies and experiments conducted on laboratory animals, suggesting that diet plays a crucial role in shaping the gut microbiome. Although there is no definitive evidence yet that sourdough specifically affects the gut microbiome positively, the convergence of existing research hints towards this possibility. Therefore, we continue to study and explore this fascinating aspect of health and nutrition.
Why might you need to test my gut microbiome?
The results from your individual microbial analysis will form the basis of a study into the effect of sourdough on the human gut microbiome, and the results will contribute to the growing discussion of how sourdough is integral to good health, and specifically to gut health.
Why we test the gut microbiome?
The results from your individual microbial analysis will form the basis of a study into the effect of sourdough on the human gut microbiome, and the results will contribute to the growing discussion of how sourdough is integral to good health, and specifically to gut health.
Why are you so committed to research into sourdough?
One in five of the calories we consume as humans are from wheat. Fermenting bread is the key not only to delicious bread but also to processing wheat into a staple food that is more digestible, delicious and nutritious, and fibre helps nurture a healthy gut microbiome. A healthy microbiome is a significant factor in contributing to health and wellness.
However, the way we process and consume wheat in its traditional form may not fully unlock its potential in terms of digestibility, nutrition, and overall impact on our health. This is where fermenting bread, particularly through the sourdough method, becomes pivotal.
The process of fermenting bread involves a slow, natural fermentation of dough, usually achieved through the action of lactic acid bacteria and wild yeast. This fermentation process has transformative effects on wheat, resulting in a more digestible, flavorful, and nutritious product.
When wheat is fermented into sourdough bread, it undergoes a breakdown of complex carbohydrates and proteins. This breakdown contributes to improved digestibility, making the nutrients more accessible and easier for our bodies to absorb.
Moreover, the fermentation process of sourdough bread enhances the bioavailability of certain nutrients, such as minerals and vitamins. It can also modify the structure of proteins, potentially reducing the likelihood of adverse reactions in individuals sensitive to certain wheat components.
Additionally, the consumption of sourdough bread has been associated with positive effects on the gut microbiome. A healthy gut microbiome comprising diverse and beneficial microorganisms is increasingly recognized as a crucial factor in maintaining overall health and wellness. The fermentation process of sourdough bread can contribute to nurturing a healthy gut microbiome by promoting the growth of beneficial bacteria and the production of metabolites that support gut health.
Therefore, fermenting bread, especially through the sourdough method, can create a staple food that is more delicious, digestible, and nutritious. By embracing the benefits of fermentation, we can learn more about how to optimize the nutritional value of wheat and promote a healthy gut microbiome, ultimately supporting our overall health and well-being.
What kind of tests would I be required to do?
Depending on the kind of study, here are some examples of the kind of things you might be asked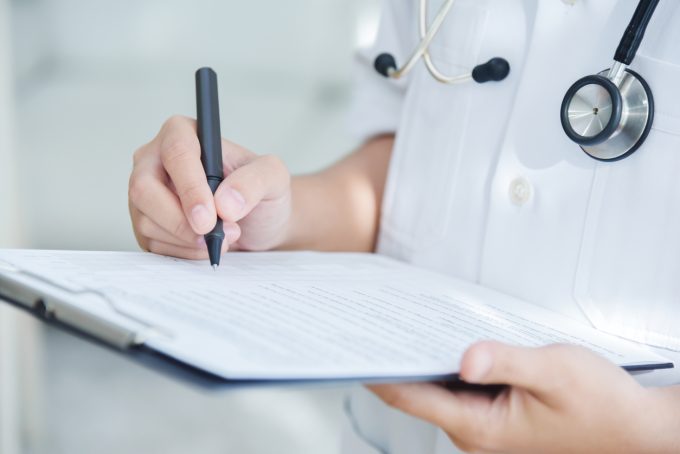 Metabolic tests: These could include measurements of weight, body mass index (BMI), waist circumference, or body composition (the percentages of fat, bone, and muscle in your body). More advanced metabolic tests might involve blood tests to assess levels of glucose, insulin, cholesterol, and other relevant metabolic markers.
Gut microbiome analysis: This usually involves providing a stool sample, which will be analysed to identify and quantify the various types of bacteria and other microorganisms present in your gut. This can give us valuable insights into the diversity and balance of your gut microbiome and how it might change in response to dietary interventions such as eating sourdough bread.
Blood sugar response tests: These typically involve measuring your blood sugar levels at various intervals after eating a specific food - in this case, sourdough bread. This can help us understand how your body metabolises the bread and what effect it might have on your blood sugar regulation.
Short-Chain Fatty Acids (SCFAs) analysis: SCFAs are the end products of the fermentation of dietary fibres by the gut microbiota, and they play a crucial role in maintaining gut health. A stool sample can be analysed to determine the levels of SCFAs, offering insights into how your diet, particularly the consumption of sourdough bread, may affect their production.
Dietary and lifestyle surveys: Participants might be asked to complete questionnaires about their eating habits, physical activity levels, sleep patterns, and other lifestyle factors. This information helps us understand the broader context of your health and how it might interact with the specific interventions being studied.
Physical symptom logs: Depending on the study, you might be asked to keep a diary or log of physical symptoms or changes you notice during the course of the study. This can provide valuable subjective data to complement the more objective measurements.
Mental health assessments: If a study investigates potential links between diet and mental health, participants may be asked to complete validated psychological questionnaires or assessments.
Remember, the exact tests you would undergo depend on the specific study in which you're participating. Before each study, you will be fully informed about what tests are involved, what they entail, and why they're important for the research. Your comfort and consent are paramount, and you will always have the option to opt out of any tests or the study as a whole.
What kind of studies are you carrying out?
We're delighted that you're considering participating in our research at The Sourdough School. We want to share with you the kind of studies we're conducting and what you might be involved in. We work on various aspects that help us to understand bread and its impact on physical and mental health.
Dietary Intervention Studies: Sometimes, we ask participants to change what they usually eat, so we can see what effect that has. For example, we might ask you to start eating sourdough bread regularly if you're not already, or we might suggest eating more or less of it than you're used to. We'll then look at how this change affects your health. This could help us understand more about the benefits of sourdough bread.
Blood Sugar Studies: Some studies examine how eating sourdough bread affects your blood sugar levels. This might involve us asking you to eat some sourdough bread, and then we'll monitor your blood sugar levels for a while afterwards. This can tell us more about how your body processes the sugar in sourdough bread.
Stool Studies using the Bristol Stool Chart: Sometimes, we ask participants to tell us about their bowel movements using the Bristol Stool Chart. This is a simple tool that helps you to describe what your stools look like. It's really useful in telling us how well your body is digesting the sourdough bread.
Cholesterol Studies: We also do studies to see if eating sourdough bread has any effect on cholesterol levels. This involves us doing some simple tests to check your cholesterol levels before and after you start eating more sourdough bread. It's important because having the right cholesterol balance in your body helps keep your heart healthy.
Weight Studies: In other studies, we might ask you to keep track of your weight while you're eating more or less sourdough bread. This can tell us whether diet changes might help manage your weight.
Digestive Health Studies: These studies focus on understanding the broader impact of sourdough bread on our digestive health. This could encompass aspects such as gastroesophageal comfort, the frequency of digestive irregularities, and potential influence on conditions such as acid reflux.
Nutrient Absorption Studies: In these investigations, we look at how eating sourdough bread might affect your body's absorption efficiency of essential nutrients like iron, zinc, and magnesium. This can shed light on the potential dietary advantages of incorporating sourdough bread in your meal plans.
Satiety and Hunger Studies: These studies revolve around exploring the effects of sourdough bread on feelings of hunger and fullness. You may be asked to record your hunger levels at different times during the day, which can help us understand if sourdough bread has a role in appetite regulation.
Immune System Studies: Emerging research shows that gut health is closely linked to our immune system. In this line of study, we aim to evaluate if sourdough bread, due to its beneficial impact on gut health, could influence immune responses.
Mental Health Studies: A growing body of research, often termed 'psychobiotics', is exploring the potential links between the gut microbiome and mental health. As part of these studies, we'd examine whether dietary changes, specifically the introduction or increased consumption of sourdough bread, might affect mental well-being
We're really excited about our research, and we hope you are too. Please remember, whatever study you join, it's entirely up to you how much information you want to share, and you can withdraw at any time. We'll always ensure you understand what's involved and we're always here to answer your questions.
Ethical Guidelines and Policies for Research Participation at The Sourdough School
Ethical Guidelines and Policies for Research Participation at The Sourdough School
Informed Consent: Before participating in any research, potential participants will be given detailed information about the nature and purpose of the study and the use of its findings. All participants must provide their informed consent before they can be included in the study.
Confidentiality: all personal information collected during the course of the study will be kept strictly confidential. Identifying details will not be disclosed without the participant's explicit permission. Participants have the right to remain anonymous if they choose.
Privacy: Any personal health information provided will be securely stored and only accessible by the approved research team. We will comply with all laws and regulations regarding the protection of personal data.
Sharing of Results: All study findings will be shared with the participants. The medical team will ensure that participants fully understand any results so they can make informed health decisions. Participants will be asked to provide their consent if they agree to share their results with others.
Publication and Teaching: Some of the findings may be submitted for publication in relevant medical journals. This information may also be used in educational materials for the Nutrition and Digestibility of Bread courses, such as the Diploma and Certificate, and included in appendices for doctoral research. Participants will be made aware of these potential uses, and their consent will be sought via our film release form, and we will check verbally too.
Withdrawal: Participants have the right to withdraw their consent and discontinue their participation at any time during the research without any penalty or loss of benefits.
Beneficence: Our primary responsibility is to respect and protect the well-being of the participants. All potential risks and benefits will be clearly explained to the participants before they agree to participate.
Non-discrimination: Our research practices ensure fairness and equal opportunity. We do not discriminate on the basis of age, gender, ethnicity, religion, or social status.
By participating in this research, you agree to these terms and conditions. We thank you for your invaluable contribution to our research and for helping us advance our understanding in the field of nutrition and bread digestibility.
For any questions or concerns about these guidelines, please do not hesitate to reach out to us.
If I take part then will my results make a difference to the research?
Absolutely, your participation and the data gathered from it are highly valuable. Even if the number of participants in a particular study is limited, each individual's results contribute significantly to the collective data pool. Every single data point helps us to build a more comprehensive understanding of the research question at hand.
In research, particularly in areas such as nutritional science and gut health, individual variability can be as informative as group trends. This is because everyone's body is unique, and understanding these differences can shed light on how different people might react to similar dietary changes or interventions.
We often use single case study design.
Single case study designs play an essential role in the field of nutritional psychiatry and hold significant importance in our work. These designs focus on in-depth examinations of individual cases, allowing for a detailed exploration of the relationship between nutrition and mental health outcomes.
In nutritional psychiatry, each person's response to dietary interventions can vary significantly due to factors such as genetics, gut microbiome composition, lifestyle, and other individual characteristics. By conducting single case studies, we can gain a deeper understanding of the unique impact of nutrition on mental health within specific individuals.
These studies often involve comprehensive assessments of an individual's dietary intake, mental health symptoms, and other relevant factors. They provide rich and detailed information about how specific nutritional interventions may affect mental health outcomes. Single case studies also enable us to observe potential mechanisms underlying the observed changes, such as changes in neurotransmitter levels, inflammation markers, or gut microbiota composition.
While single case studies may not provide generalizable findings applicable to broader populations, they offer invaluable insights into individual experiences and can inform personalized treatment approaches. The results obtained from these studies contribute to the broader body of research, guiding the development of hypotheses for future investigations and enhancing our understanding of the intricate connections between nutrition and mental health.
Therefore, your contribution to our research is indeed vital. Your individual data will help to enrich our overall understanding, add to the statistical robustness of the study, and potentially shape future research directions in the field of nutrition and health.
Why do you research bread and the impact on our health?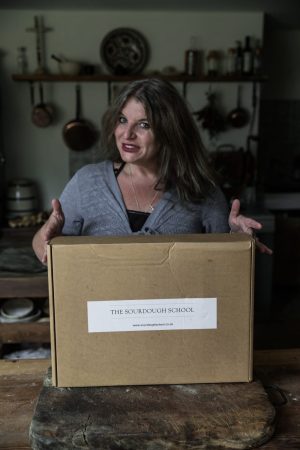 Vanessa Kimbell is a strong advocate for reconnecting the impact of bread on our physical and mental health. Bread, as one of the most basic and universal food items, has a powerful role in our diets and our culture. However, the way we have been producing and consuming bread in recent years has often overlooked its potential health implications.
Viewing bread from an evolutionary perspective, Vanessa emphasizes the importance of traditional fermentation processes in bread making, specifically the sourdough method, which can enhance the bioavailability of nutrients and increase the health benefits of bread.
Fermentation not only preserves food; it also creates an environment for beneficial bacteria to thrive and produce key metabolites during this process. These metabolites can include dietary fibre but also go beyond to produce other compounds such as short-chain fatty acids, vitamins, and minerals.
Recent research suggests that these compounds could have a far-reaching impact on our health, particularly on our gut microbiome, which is increasingly being linked to mental health through the 'gut-brain axis'. In essence, the health of our gut can have a significant impact on our brain and mental health, meaning that the food we eat could indirectly influence our psychological well-being.
However, Vanessa also acknowledges that bread, particularly when made with refined grains and processed on a large scale, can negatively affect our health, contributing to issues such as obesity and chronic diseases. That's why she believes in returning to more traditional bread-making methods, using whole grains and slow fermentation processes, to create a product that tastes better and is also better for our health.
The work at The Sourdough School has, for many years, taught that bread has a crucial role to play in social justice. As a fundamental food staple, access to quality bread is something everyone should have, regardless of their socio-economic status. By promoting more health-conscious bread-making practices, Vanessa aims to make nutritious, wholesome bread more accessible to all.
This symbiotic relationship between us and the food we eat, specifically bread, is not yet fully understood, highlighting the importance of ongoing research in this field. Understanding how different methods of bread production can influence its nutritional properties and subsequent health impacts is crucial to advancing our knowledge and making informed dietary choices. Vanessa's work seeks to illuminate this relationship further, contributing to a broader understanding of the relationship between diet, health, and well-being.
Are there different studies I can take part in?
Yes. We will be running from now on, and there are often different breads with in the studies, but these studies take a lot of resources to put together as awe are a small business and so we cannot say when these will be.
Can a member of my family or a friend join in?
Yes,  but they will need to apply for participation and demonstrate that they are able meet the requirements of the study and to eat the prescribed bread.
Who is able to take part in the study?
We are able to offer participation in the study depending on the criteria of each study.  This will be published for the study you are applying for on the registration page for the particular study. Each study criteria is different.
How many people take part?
There are a limited number of places in the Sourdough & Gut Microbiome & Mood Study.  We usually recruit about 12 participants.
Do I need to pay to be part of the study?
No it is completely free.
Learning Outcome
To see how the protocol impacts health in a case by case basis