Reference Number: 47
Year: 2009
Link: Link to original paper
Health: Cancer
Nutrition: Polyphenols
Inclusions: Oats
Summary
Summary
A considerable amount of evidence indicates that tumorigenesis is associated with inflammation. Nuclear factor-kappa B (NF- ?B), a master regulator of infection and inflammation, has been identified as a key modulator in which inflammation could develop into cancer. Dietary polyphenols have been shown to have anti-inflammatory and anticancer activity partially through inhibition of NF-?B activation. This review summarizes the effect of polyphenols on inflammation and cancer; avenanthramides, a unique polyphenol from oats, are especially focused.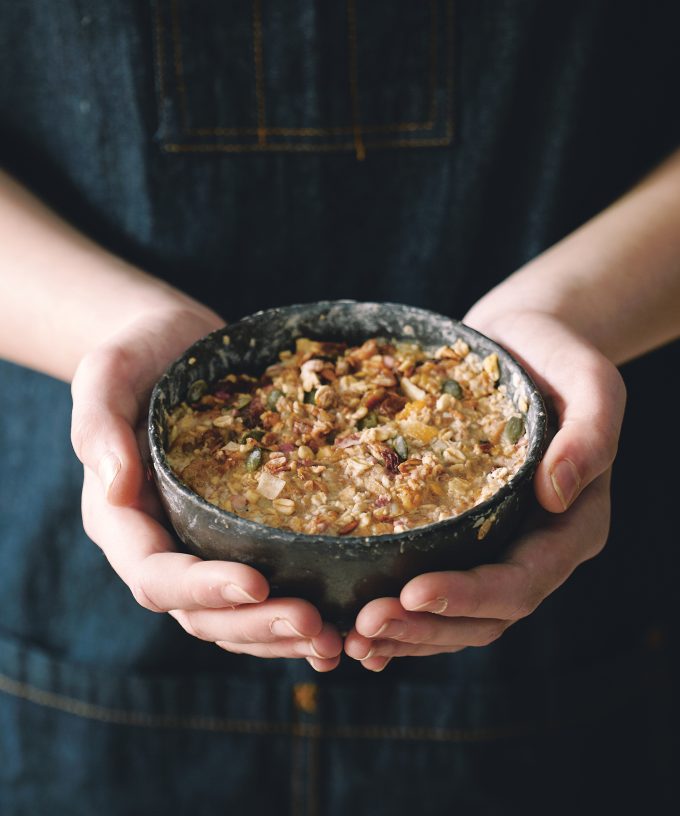 Significance of the study to the baker
One of the foods with potential anticancer properties is oats and due to a high content of ?-glucan which is a soluble fibre, oats and oat bran have been known scientifically to reduce blood cholesterol, reduce the risk of cardiovascular disease and may also help to prevent colon cancer. In addition, other studies have reported that an oat-containing, hypocaloric diet reduced systolic blood pressure and improved lipid profile beyond effects of weight loss in men and women. The evidence therefore suggests that unprocessed oats can have beneficial effects on overall health and wellbeing and we at the Sourdough School often incorporate oats in several of our recipes. Oats are also a key ingredient in our Diversity Blend flour, a flour consisting of 12+ natural ingredients designed to nourish your gut.
Learn more about how to incorporate oats and porridge into your regular baking here.
We've also created a useful resource on the health benefits of oats – check it out here.
Our aim is to make academic, research papers accessible to everyone. Beyond this Research Library, we have created a Sourdough Glossary which explains technical and scientific terms simply. It is a working glossary so it is always being updated with new terms.