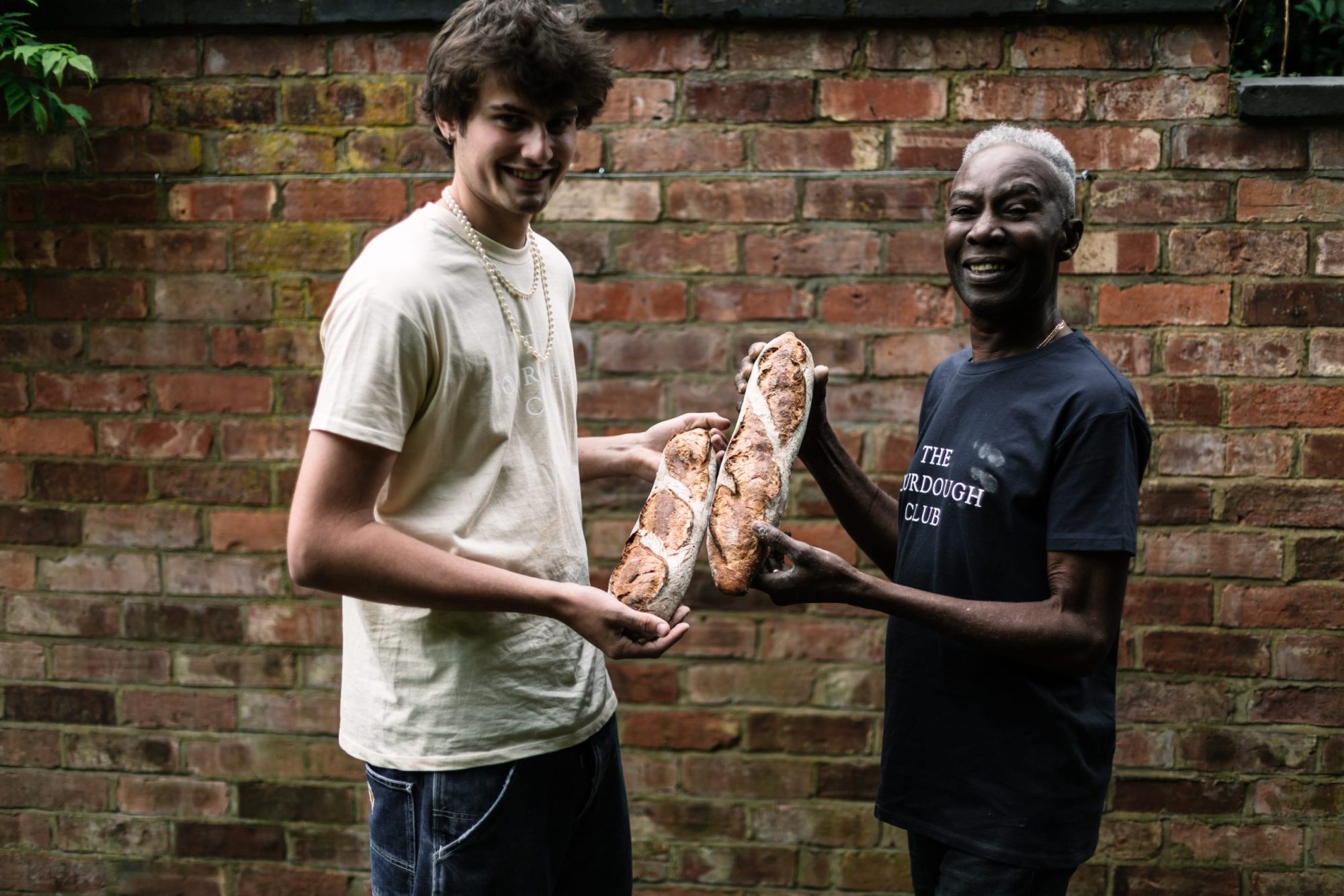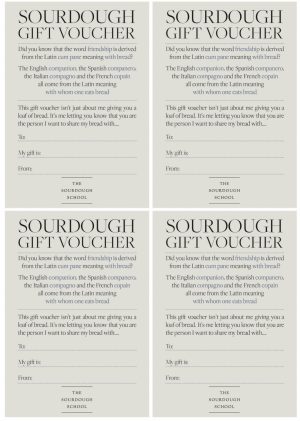 It is almost Christmas, and the pressure is on.
Buy, buy buy. I do buy gifts, but the truth is that almost everyone I know has everything they need and I have for a long time felt that there must be an alternative.  We don't have to spend money to say we care. Time and knowledge is far more precious.  So I am delighted to share my gift voucher.
It's very simple.  Download this free printable Sourdough Voucher.  Fill in the details to suit what you want to give and where it says me gift in you can fill out what you would  like.  It might just be one sourdough boule, or it might be 1 x sourdough a month or even a sourdough lesson with you.
The things is, you don't need to spend money to say I love you.  Affection can be expressed through baking, sharing and just spending time with each other hanging out and making bread together.
It is also perfect to gift with some equipment from our shop if you want give a useful gift too, but don't feel obliged as so many things that you might have can be repurposed from the kitchen as you can see in this sourdough equipment video here.
Kindest regards
Vanessa