Reference Number: 334
Year: 2018
Link: Link to original paper
Health: Alzheimer's disease | Dementia | Gut Microbiome - Creating Healthier Bread to Support Optimal Gut Health
Nutrition: Polyphenols
Inclusions: Berries | Black tea | Cocoa | Coffee | Green tea | Vegetables
Summary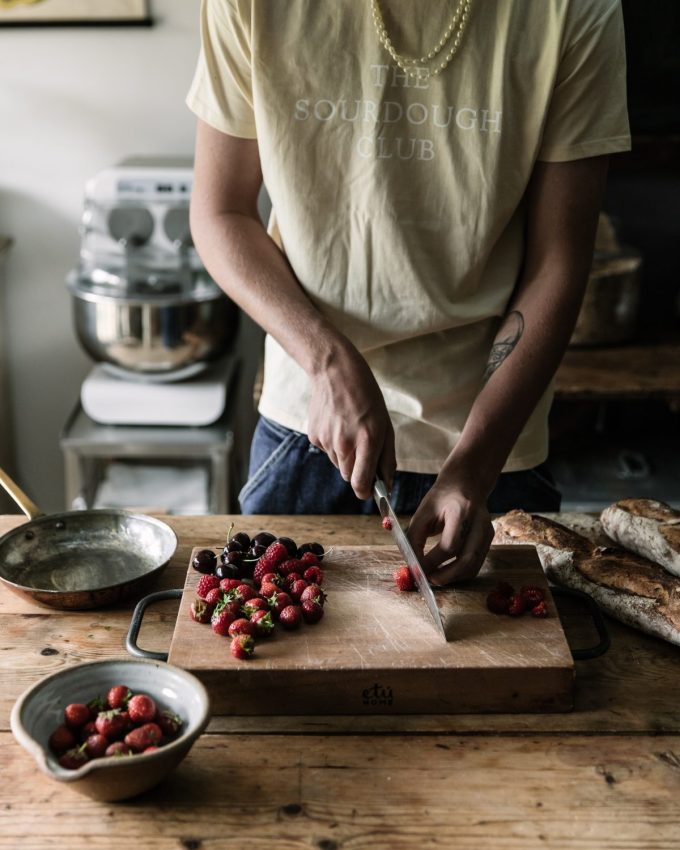 Summary
Increasing evidence suggests that food ingested polyphenols can have beneficial effects in neuronal protection acting against oxidative stress and inflammatory injury. Moreover, polyphenols have been reported to promote cognitive functions. Biotransformation of polyphenols is needed to obtain metabolites active in brain and it occurs through their processing by gut microbiota. Polyphenols metabolites could directly act as neurotransmitters crossing the blood-brain barrier or indirectly by modulating the cerebrovascular system. The microbiota-gut-brain axis is considered a neuroendocrine system that acts bidirectionally and plays an important role in stress responses. The metabolites produced by microbiota metabolism can modulate gut bacterial composition and brain biochemistry acting as neurotransmitters in the central nervous system.
Gut microbiota composition can be influenced by dietary ingestion of natural bioactive molecules such as probiotics, prebiotics and polyphenol. Microbiota composition can be altered by dietary changes and gastrointestinal dysfunctions are observed in neurodegenerative diseases. In addition, several pieces of evidence support the idea that alterations in gut microbiota and enteric neuroimmune system could contribute to onset and progression of these age-related disorders. The impact of polyphenols on microbiota composition strengthens the idea that maintaining a healthy microbiome by modulating diet is essential for having a healthy brain across the lifespan. Moreover, it is emerging that they could be used as novel therapeutics to prevent brain from neurodegeneration.
What does this mean for a Baker?
This is a very interesting study which helps us to understand the role that polyphenols play in maintaining our gut health. They have been found to have prebiotic-like effects, supporting the growth of 'good' bacteria and inhibiting the growth of 'bad' bacteria in our gut microbiomes. Why not try consuming more foods with a high polyphenol content, such as raspberries and blackberries, to help increase the health of your gut microbiome? 
Try making these Raspberry and White Chocolate Sourdough Muffins.
Learn more about neurodegenerative diseases and the link to bread here.
Our aim is to make academic, research papers accessible to everyone. Beyond this Research Library, we have created a Sourdough Glossary which explains technical and scientific terms simply. It is a working glossary so it is always being updated with new terms.